Holidays are an important part of the school curriculum. Children need a break in-between their tedious study schedule and extra-curricular activities. In the Netherlands, every school provides you with its timetable and holiday dates for the academic year. This makes it easier to plan your vacations or other activities with your kids.
The Ministry of Education, Culture and Science decides the holidays every year for schools across the country. However, schools can choose their dates per their curriculum and exam schedule. The dates have to be approved by the school's participation council.
There are some mandatory holidays set by the ministry which every school must follow. These holidays are two weeks of Christmas, one week of May holidays and six weeks of summer holidays. The government allows schools to choose their own holiday dates for spring and autumn. This differs for higher education schools and secondary vocational education (MBO) institutions. There are no compulsory holidays for higher education institutions. They are free to set their own dates.
Apart from this, many schools also have extra days off. These include study days, training days and religious occasions that the school follows.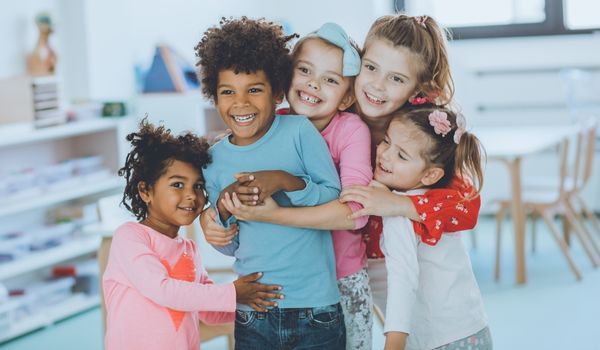 Overview of the Yearly Holiday Schedule
The ministry sets holiday dates by region for primary and secondary sections. This is to control the vacation traffic in the country. The regions are divided as:
North
Groningen
Friesland
Drenthe
Overijssel
North Holland
Flevoland (all municipalities expect Zeewolde)
Gelderland (Hattem municipality)
Utrecht (Eemnes and the former municipality of Abcoude)
Central
Flevoland (Zeewolde municipality)
Gelderland (some regions)
South Holland
Utrecht (all municipalities except Eemnes and the former municipality of Abcoude)
North Brabant (Werkendam except the communities of Hank and Dussen, and Woudrichem)
South
Gelderland (some regions)
Zeeland
Limburg
North Brabant (all municipalities except Woudrichem and the communities of Sleeuwijk, Nieuwendijk and Werkendam in the municipality of Werkendam)
Schools in each region have different dates for their holidays. They also have a different start date for the new year for each region. However, the May break and Christmas holiday dates remain the same for all regions.
The region-wise dates for the year 2023 are as mentioned below.
North
Spring holidays: 25th February – 5th March
May holidays: 29th April – 7th May
Summer holidays: 22nd July – 3rd September
Autumn holidays: 21st October – 29th October
Christmas holidays: 23rd December – 7th January
Central
Spring holidays: 25th February – 5th March
May holidays: 29th April – 7th May
Summer holidays: 8th July – 20th August
Autumn holidays: 14th October – 22nd October
Christmas holidays: 23rd December – 7th January
South
Spring holidays: 18th February – 26th February
May holidays: 29th April – 7th May
Summer holidays: 15th July – 27th August
Autumn holidays: 14th October – 22nd October
Christmas holidays: 23rd December – 7th January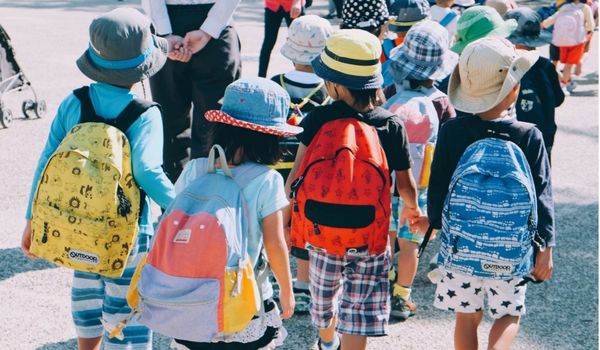 Public Holidays
Apart from the assigned season holidays, schools are also closed during all the public holidays for the year. The public holidays for the year 2023 are:
New Year's Day: Sunday, 1st January
Good Friday: Friday, 7th April
Easter: Sunday, 9th April
Easter Monday: Monday, 10th April
King's Day: Thursday, 27th April
Liberation Day: Friday, 5th May
Ascension Day: Thursday, 18th May
Whit Sunday (Pinksterdag): Sunday, 28th May
Whit Monday (Tweede Pinksterdag): Monday, 29th May
Christmas: Monday, 25th December
Boxing Day: Tuesday, 26th December
Holiday Dates for Different Schools
Despite the yearly holiday schedule decided by the ministry of education, certain international schools follow their own timetable. They are allowed to adjust their schedule for the spring and autumn break. Parents can reach out to the respective school for their term schedule. Here are some of the schools following different term dates:
The British School in the Netherlands (BSN) follows its own holiday schedule. So, for example, they have their autumn break from 16th – 27th October this year instead of 14th – 22nd October.
International School Almere has its timetable for the holidays. Their May break starts a week before the standard dates. Their summer holidays also begin two days earlier.
The Amsterdam International Community School (AICS) also follows a different holiday schedule. They have flexible holidays according to their exam schedule for secondary students.
The British School of Amsterdam (BSA) has spring break a week earlier than the dates allocated by the ministry.
The Amity International School in Amsterdam has flexible half-term and spring holiday dates. Also, their academic year 2023-2024 starts a few days earlier than those assigned by the government.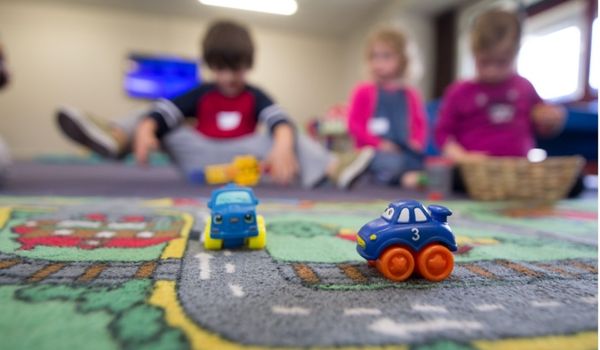 Childcare During the Holidays
Having a child at home during school holidays means attending to them full-time. However, sometimes parents cannot dedicate time to their children due to other commitments. In such cases, there are many childcare centers where parents can leave their children while they are busy. Here are some of the most trusted daycare organizations that take good care of your child:
Partou is one of the biggest childcare organizations in the Netherlands. They have more than 400 centers across the country. They ensure every child gets personal attention and gets along well with other kids. They have a lot of activities such as outdoor play, exercise, music, indoor games and so on. They also provide a PDF explaining how to choose a daycare center.
De Kleine Wereld (The Small World) is a childcare organization that believes in raising children together with parents. They teach basic skills and values through various fun and social activities. This results in the child's personal development. They have many centers across Amsterdam. Parents can choose a location close to their house or children's school.
CompaNanny was founded in 2003 and has centers all across the country. They have special activities for improving creativity and developing good eating habits.
Hestia Childcare was started with an approach to enhance the existing skills of a child. They operate only in Amsterdam and Amstelveen and provide international and bilingual support.
Like every other childcare organization, Zein follows the pedagogic approach. They focus on making children feel positive about themselves. In addition, they teach socio-economical skills such as self-esteem, confidence, empathy and persistence. They have different locations across the Hague.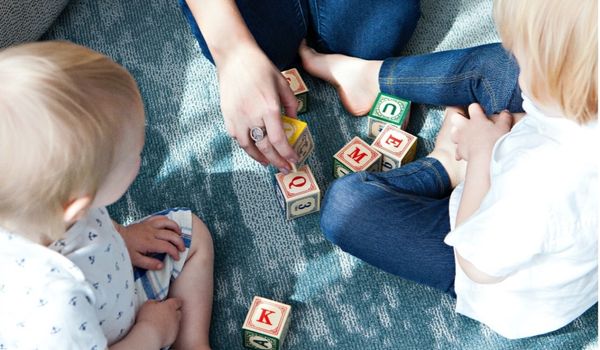 Babysitting
Another reliable option for leaving your child in good hands is hiring a babysitter. There are various platforms where parents can find trustworthy babysitters for their children. Check out our article for all the information you need about babysitting in the Netherlands.
We hope this helps you understand how the school holiday system works. So start planning your vacations now and enjoy that well-deserved holiday with your child. You can choose from among the best childcare centres if you have other commitments.