Artificial Intelligence (better known as AI) is today's hot topic. It turns out that a computer can now write your essay, drive your car and beat you at chess. But can it find you a new apartment, even in today's Dutch housing climate? According to the company, Rentbird: yes, it can, and it can outperform the most successful estate agent.
There's no denying that the Amsterdam housing market is oversaturated and overpriced. How often has someone whispered a cynical "good luck" when you tell them you've started searching for a place? I'm sure you've heard the horror stories of friends looking for months on end without a glimmer of success. Or seen the news in 2021 (2022?) of hundreds of international students left homeless during their first semester of university.
As one of Europe's most densely populated countries, the Netherlands simply does not have enough houses to meet the demand. As a result, rental seekers often find themselves in a list of over 50 (150!) people applying to just one place. Of course, as expats, we are at an even more significant disadvantage and often find ourselves having to pay an agent to find a place for us. That's where Rentbird and their ground-breaking AI technology come in and help you find and rent an apartment in Amsterdam!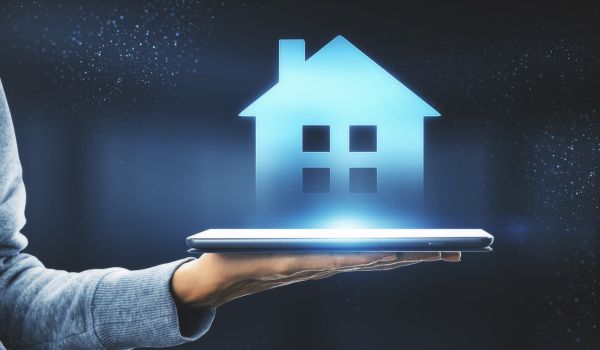 A 24/7 Housing Agent
Why pay hundreds of euros for an agency with limited resources when you can pay less than 20 euros monthly for an AI agent that works 24/7 just for you? Rentbird's 'agents' scrape over 1400 housing websites across the Netherlands to find listings that match your preferences. With access to such a broad range of rentals, they are able to find matches that the average person overlooks, giving you a greater chance of finding your perfect home.
Instant Updates
Unconstrained by the 9-5 workday and able to monitor several websites at once, Rentbird will find new rentals as soon as they hit the market. They update you almost instantly via WhatsApp with a link to the housing website, agent or landlord. Act quickly to make contact, and your name will be at the top of the list for viewings, putting you way ahead of the application game.
Expat and Student Friendly
Expats make up one of Rentbird's biggest customer bases. They are experienced in our specific struggles, and their process makes it easy to find a place, even if you are searching from abroad. Plus, their service is available in both Dutch and English. To see just how successful they are, you only have to look at the numerous 5-star reviews on Trustpilot.
They also have an option for shared apartments making the site handy for students or young professionals looking to split the rent.
So How Does it Work?
To find a house through Rentbird, you only need to head to their website and fill out your housing preferences, including your preferred neighbourhood, price range and size. AI agents will get to work immediately, scanning for houses that match your requirements. Based on your answers, they will even let you know how many matches to expect. A link is sent to your WhatsApp as soon as a house becomes available, taking you straight to the housing website. It's as simple as that! You can put your feet up and wait for the alerts, safe in the knowledge that not a single listing will be missed.
There are monthly plans for those wanting to sign up for 1, 2 or 3 months and a 14-day money-back guarantee, making this a risk-free and worthwhile investment.
The Dutch housing market is a tough game, but it's not impossible to crack, and with the help of Rentbird, you can definitely score a win much quicker than the rest of the crowd. So if you're looking for a new apartment in the Netherlands and want to get the competitive edge while saving time and money, give Rentbird a try!