Learning a new language is a rewarding, and likely time-consuming experience. However, those looking to seriously kickstart their competency can choose to enroll in an intensive, week-long course. Learning this way is demanding, but enormously rewarding and can yield faster than other methods.
Before embarking on such a journey, it's important to know what's involved. We got in touch with Margit Boudesteijn, Marketing and Sales Coordinator with Berlitz, a company famed for its conversational, total-immersion 'Berlitz Method' of language learning.
"There's a very high rate of conversation," in these courses, Boudesteijn explained. "When you do this for a whole week you will definitely improve a lot in a very short space of time." Berlitz' Total Immersion courses are like "language boot camps," she told us. With that in mind, let's walk through a recruit's day by day at this boot camp.
MONDAY:
45 hours of private lessons begin on a Monday morning at 9am sharp, when a student shows up to meet their tutor and receive their books. The student/teacher meeting is one of several, as "in most total immersion courses, you'll work with multiple teachers," Boudesteijn set out. This too serves a purpose, as conversing with more than one teacher sharpens your language skills quicker.
Before starting a course, you'll take a test to determine your skill in the language, so this meeting might be in English or, for example, Dutch. After some explanation and some goal-setting – and perhaps some reassurance – classroom instruction can start. However, in this classroom, there's no slacking. Your teacher will introduce new words, grammar, and concepts, and you'll apply them in one-on-one conversations.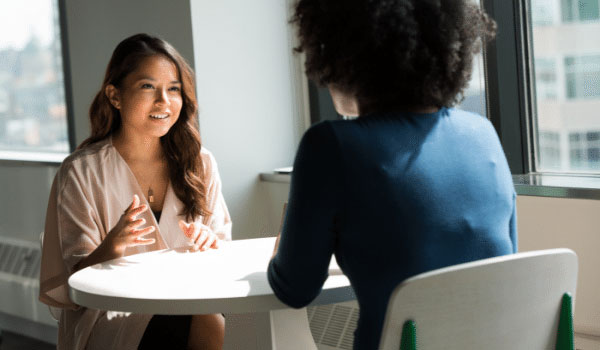 After the morning's lessons, it's time for lunch. However, lunch is a chance to build on the morning's learning. A restaurant table is reserved for the student and teacher, and you'll get to take your new knowledge out of the classroom and into the real world. For languages other than Dutch and English, lunchtime will consist of a conversation between student and teacher, all with the aim of learning, improving, and polishing your language skills.
"After lunch you can take a little bit of time for yourself, maybe rearrange your thoughts," Boudesteijn told us. Anyone who's ever grappled with a language knows how important this downtime is. However, in an intensive course this break is a short one. "Then it's time to go back to the school."
In most cases, you'll have a different teacher in the afternoon. After setting lesson goals, it's back to listening, speaking and reading exercises for the afternoon. The practical nature of these classes is a cornerstone of the Berlitz Method, first developed by Maximilian Berlitz in 1878. More than 140 years later, Berlitz now has a presence in 70 countries, and Maximilian's pioneering ideas have been taught to generations of students around the world.
TUESDAY:
After some well-earned rest, it's back to school for the second day of lessons. In keeping with the Berlitz Method, students will use their newfound knowledge in practical and engaging exercises. Rather than listing out verbs in the past, present, and future tenses, the student might, for example, tell their teacher about the interesting things they've done in the past, what they're up to now, and what their plans and ambitions are for the future.
It's important to note too that each student's schedule will look different, depending on their own learning goals. "If someone wants to focus on their conversation skills, then the program will be more aimed towards that," Boudesteijn told us. "If someone really needs to do some written exam, then there can be a bigger focus on those kinds of activities."
WEDENESDAY:
After recapping the work done already, students will start to really focus in on their goals. A student learning Dutch for business use might spend the first half of the day learning to give a presentation or perform at a job interview. After lunch, it's time to learn a boatload of business terminology, then jump into watching and analyzing a business report from a Dutch television network.
In fact, actively watching television in a foreign language is a proven method of boosting your proficiency. Several years ago, the New York Times profiled a group of Latin American baseball players who endlessly watched reruns of 'Friends' to polish their English when they arrived in the United States. After watching all ten seasons at least five times, one Venezuelan player's American teammate remarked that his English was "near perfect."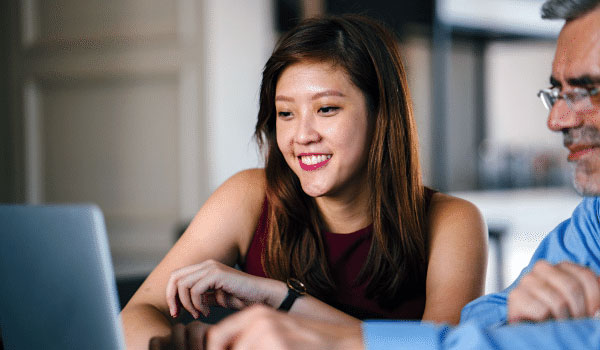 THURSDAY:
Another day, another chance to deepen your knowledge. As before, new concepts, words, and grammatical nuances are introduced, then reinforced in real-world situations. A business-focused student may have woken up on Thursday with no idea how to file an invoice or prepare a company expansion plan in Dutch, but they'll leave that evening comfortable with the task.
The world of business – and the world in general – is an interconnected one, and students in the Netherlands who need to learn a language other than English or Dutch are accommodated. There's no restriction on which languages you can learn. For example, Berlitz is currently offering courses in Mandarin Chinese in Amsterdam. "Everything is possible," Boudesteijn said.
Berlitz' teachers are all native speakers of the target language, and fully proficient in English. Put simply, they're in the best possible position to transfer their knowledge to you.
FRIDAY:
By the end of the week, your command of the language will have improved in leaps and bounds. Friday's lessons begin and end as the previous days' instruction did: with practical exercises and conversations drilling in the technical knowledge, with some revision exercises to cement the week's classes.
By the end of a Total Immersion course, students can expect to improve their skills by 1 to 1.5 Berlitz levels. Normally, this level of improvement could take months of group classes to achieve. Berlitz' leveled approach broadly corresponds to the Council of Europe's 'Common European Framework' of language proficiency. Put simply, a jump of even one level could be the difference between ordering food in a restaurant and communicating more confidently with the waiter or at a bar.
With the week's lessons done, you'll be presented with a certificate to make your progress official. You may be tired at the end of the week, but Boudesteijn stated proudly that none of Berlitz' students ever regret their choice to learn by total immersion.
"We always hear from our students afterward 'it was a tiring week, but it was so helpful, and it was so worth it,'" she said.
Special Offer & Note to our Readers:
As a special thank you for being a valued reader of Expat Republic you can receive a nifty €405 Euro discount on the Berlitz total immersion course or a discount of €745 Euro discount on the sprint intensive language course.