The Netherlands is a vibrant country for tourists and residents. Most people know about the main attractions, like the Heineken Experience in Amsterdam or walking the halls of the Rijksmuseum. But there's so much more to this inviting country!
To help you on your way to becoming a true Dutch expert, we've listed some of our favorite must-do experiences while living in or visiting the Netherlands. From exploring stunning nature reserves to going on a cultural crash course – you'll find something for everyone in the list below.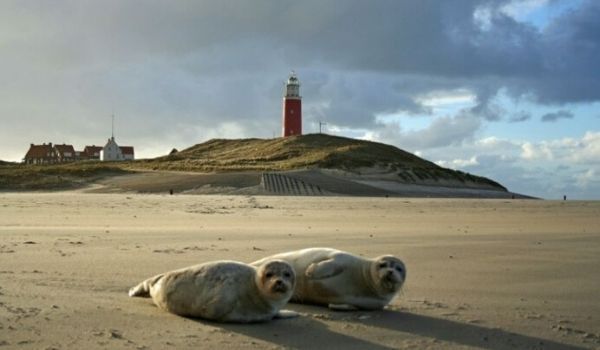 Experience the Wadden Sea & Islands
Only 45 minutes from Amsterdam is the start of the Wadden Sea World Heritage site. This unique coastal landscape stretches across the northern coast of the Netherlands into Germany. You'll find untouched nature reserves and some of Europe's most important bird nesting sites. Visit at sunset or sunrise, and you're sure to agree with the opinion of many that the region around Friesland and the Groningen Wadden Coast is the most beautiful in the Netherlands.
Aside from exploring the dunes, mudflats, and beaches, be sure to check out the Wadden Islands. They all vary from one another, offering adventure, relaxation, beauty, and peacefulness in equal measure. Wieringen, Schiermonnikoog, Ameland, Terschelling, Vlieland, and Texel should be on the list for any Wadden Sea visit.
The islands can be accessed by ferry from several spots along the coast. Once ashore, the best way to see them is by bicycle!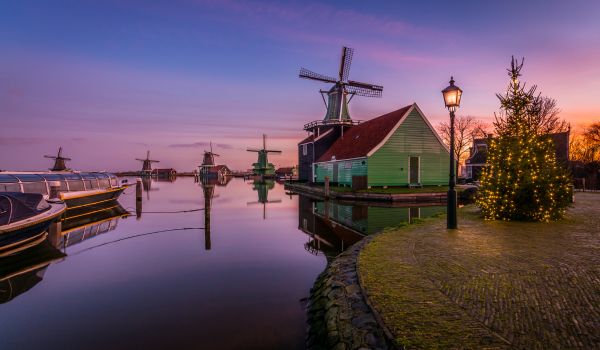 Journey Back in Time at Zaanse Schans
Dutch life in the 18th and 19th centuries is brought to life in this restored residential area on the river Zaan. With traditional industries, such as baking, clog making, fishing and cheese and pewter production, this is a must-see for history fans. Explore one of several operational windmills or stroll past the many shops, wooden houses, museums and handicrafts.
A great way to experience Zaanse Schans is by bike or boat. Several tours are also available, making it easy to see the highlights. For a glimpse into Dutch life of the past, Zaanse Schans is as close as you can get! You can get hands-on with traditional techniques, such as chocolate production and packaging, or indulge in fresh cookies and confectionery.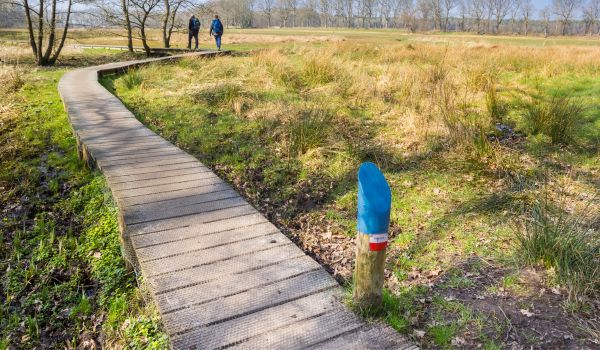 Walk the Pieterpad
At first glance, the Netherlands might not seem the most varied or exciting place to hike. But you'd be wrong to think so! The Pieterpad, a long-distance walking trail, runs from Groningen in the north to the top of St Pietersberg, close to Maastricht. At just under 500km, the trail winds through quaint villages and the landscape of the Netherlands, from the beaches, dunes and wetlands of the north, to the thick forests, open farmlands, and rolling hills of the south.
You don't have to commit to the entire route. You can walk it in stages, and it is well served by public transport and access from several well-known cities and towns. The Pieterpad also connects to several other long-distance international trails. For hardcore hikers, you can join the E9 and GR5 routes, among others.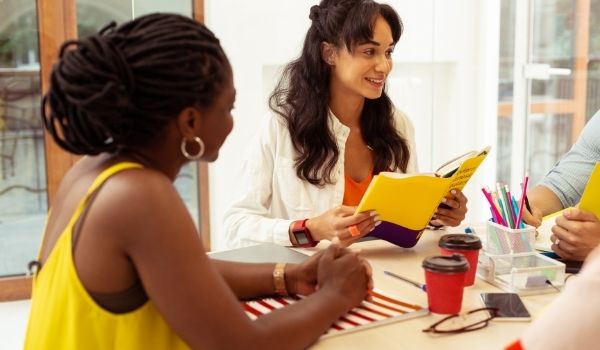 It's said the best way to experience a culture is to immerse yourself in its aspects. This 7-day intensive Dutch course does just that! From language to humor, you'll be full of Dutch idioms and phrases in no time. Perfect for groups, the Dutch Brainwash course takes place in the center of Amsterdam and runs from Saturday. Using advanced language techniques and varied training materials, the course aims to open new avenues for you to explore the culture, food and people of the Netherlands!
Whether you're living in the Netherlands long term or are on an extended visit, expanding your vocabulary can deepen your personal experience. It also helps to break down any confusion around some unusual Dutch expressions – Gaan met die banaan!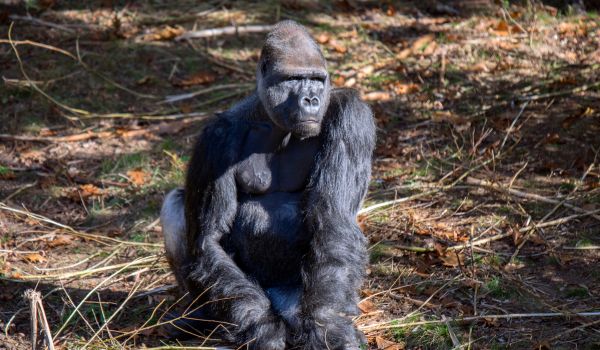 Go Ape at Apenheul
A forest full of free-roaming primates just an hour from Amsterdam? No, it's not a dream – it's Apenheul! This expansive primate park and conservation zoo allows you to see 35 species of primates in natural, large habitats aimed to support their natural behavior.
Alpenheul makes for the perfect family day out and has recently been voted the best day out in the Netherlands. In addition to allowing you to get up close to our tree-dwelling cousins, Alpenheul is also closely involved in primate conservation and protection through the Alpenheul Foundation and Primate Conservation Trust.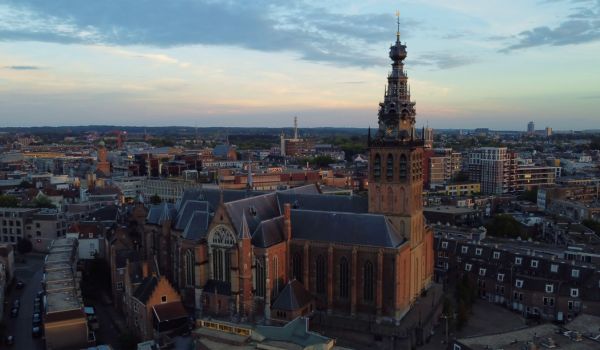 Conquer the 4 Days Marches in Nijmegen
The Nijmeegse Vierdaagse, or international four-day marches, is a hugely popular annual event held in the beautiful city of Nijmegen. Join thousands of other international walkers as they complete four days of up to 50km of walks in a carnival atmosphere while the city transforms into a week-long festival of food, music, color and fun!
You'll be alongside people from all walks of life in what has become known as the 'walk of the world'. Be sure to register in advance – over 50,000 people participate yearly, and places go fast!
If walking isn't your thing, enjoy the Vierdaagsefeesten – the week-long city-wide party that attracts international bands, culinary delights, and thousands of visitors from across the Netherlands and the rest of the world.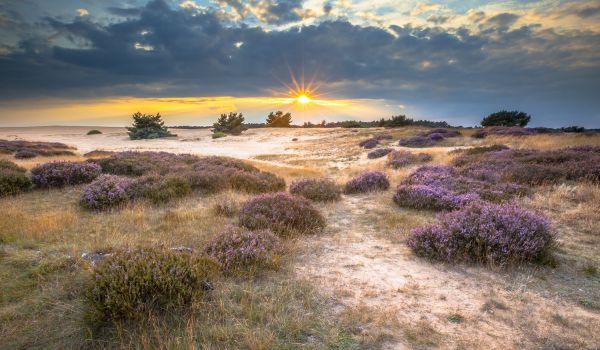 Explore the Hoge Veluwe National Park
The Veluwe National Park is one of the Netherlands' most well-known and popular areas of natural beauty. Explore a rich landscape of dunes, forests and heathland while watching for herds of wild deer, boar and even wolves!
Like many experiences in the Netherlands, the best way to explore the 21 sq miles of the Hoge Veluwe is by bicycle. You can hop on free bikes located at one of the three main entrances to the park at Otterlo, Hoenderloo and Schaarsbergen. Alongside the lure of the wild, you can also explore several museums, hunting lodges and other spots of interest.
Dress the Part at Foto de Boer
Want to look the part and dress to impress? Groups, couples and individuals can dress in traditional Dutch costumes and pose for professional photographs at Foto de Boer, a well-known and popular photography studio in Volendam. There's a huge range of costumes, props and background items to choose from, meaning no two photos are the same!
They say a photo speaks a thousand words – why not let them be Dutch?
So, did we miss anything? Let us know your favorite must-do experience in the Netherlands!