At any given time, about 1.95 million students are enrolled in an IB (International Baccalaureate) program. Even more remarkable is that nearly 25% of those students fail their IB exams. Failing IB exams, although not the end of the world, can impact on your child's confidence, and they'll have to retake them. That's where an effective IB Tutor comes in!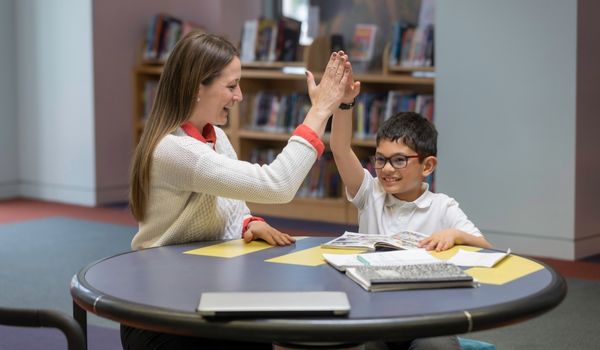 An IB Tutor Can Be Your Saving Grace
Finding the right tutor can be a daunting task, especially when there are so many options to choose from! Being a parent is hard enough, and wanting your kid(s) to succeed can keep you up at night. We know, we have been there! Many resources are available to help you find an experienced IB tutor best suited to meet your child's needs and provide them with the support they require to succeed in their studies. The first thing to decide is whether you'd like to have an in-person tutor or online, the subjects your child needs help with, and what your budget looks like. Parents spending a fortune on international schools will often be more inclined to spend a little more on a good tutor.
Do your research
The first step in finding the best IB tutor for your child is to do your research. There are a number of different tutoring companies and tutors out there, so it's important to find one that is reputable and has a good track record. You can read online reviews and ask friends and family or at your child's international school for recommendations. Keep in mind not all tutoring companies are created equal. Prices, as well as the quality of service, vary wildly across The Netherlands and even the world. Your options can range from organizations with dozens of tutors or just a one-person show. It may not always be easy to find a tutor that excels at various topics, so narrow in on your child's needs as much as possible.
Set up a meeting
Once you've found a few potential tutors or organizations, set up a meeting to get to know them better and how they intend to help your child. This is also an excellent opportunity to see how they interact with your child and whether they seem like a good fit. Also, the enthusiasm for the subject and working with your child should shine through. A meeting will also help you judge their communication skills and patience.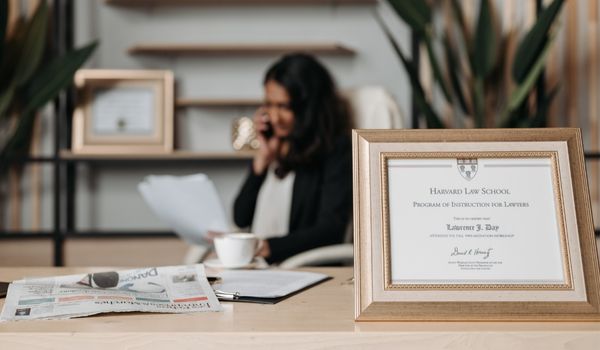 Ask about their qualifications
When you meet with a potential tutor, ask about their qualifications. It's important that they have experience teaching the IB curriculum and that they are familiar with the assessment criteria. Also, if it's a company if their tutors went on to do great things or have a proven track record and can guide your kid down the same path of success as they went through. For instance, if your IB tutor went to Harvard, odds are they can coach your kid on how to do the same. Or, for example, if your child is a star athlete and school is not their thing, a tutor who has worked with similar children could be helpful because they will understand. There is, however, a most important thing to ask for, and that's references. Just like hiring for any other job, asking for references is key!
Find out about their teaching style
It's also important to learn about a potential tutor's teaching style. For example, some tutors prefer traditional methods, while others may use more creative approaches. Find out what kind of approach they take and whether it aligns with your child's learning style. It's also important to consider whether or not your child requires special attention due to learning disabilities or other special needs. This may require a more advanced type of tutor, so be sure to be upfront about your child's needs.
Ask about their availability
Another important consideration is a tutor's availability. Find out how often they are available and whether they can work around your child's schedule. This is especially important at crunch time, just before the exams. The last thing you want is to start with a tutor and see that they could be more flexible or available. Also, keep in mind some tutoring schools underpay their tutors, so their tutors may not stick around to help your child when needed.
Get a sense of their personality
Understanding a potential tutor's personality and overall attitude is also important. A tutor dedicated to reaching and helping your child succeed in their exams is invaluable. After all, attitude makes altitude, and it will be important for your child to believe they can pass their IB exams. Also, ask yourself, "does the tutor demonstrate confidence in being able to help my child?" if the answer is no, then it's a no-go. You also want to consider a tutor who is patient, supportive, has integrity, and, most of all, positive! Your child should feel comfortable working with their tutor and feel like they can ask questions without feeling judged or that they are in some way "less". A proactive IB tutor will make a good plan for your child and keep you in the loop regarding your child's progress. Also, important to find a tutor who can support your child with their confidence and self-esteem and allow them to be themselves. If the kid needs to vent, let them vent. Patience is key here. The current education system in most countries has not changed since the 1800s, so do you ever stop and think: could the problem be the system? In any case, that's a longer debate!
Trust your gut
Finally, trust your gut instinct when making your decision. If you feel like a particular tutor is not the right fit for your child, then it's best to keep looking. But gathering as much information as possible will help give you a good feeling (or not). Intuition is often most powerful when it has access to information.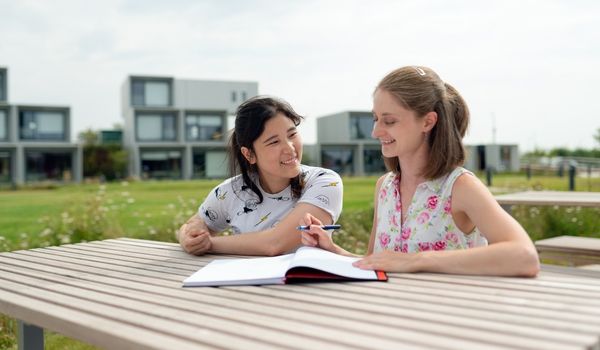 Consider the Folks at TS Tutoring
Think Smart Tutoring is a prestigious tutoring brand that offers high-quality IB tutoring services. They are based in The Netherlands and have supported the international community for several years. They have a team of highly qualified and experienced tutors who are intricately knowledgeable about the IB curriculum and the exams. They also provide guidance and tips to help students get into top-ranked universities by providing tailored lessons and coaching them on exam preparation. TSTutoring also offers support with SATs and other standardized tests. It is run by students who have successfully completed the IB Curriculum. They look for the best tutors, pay them properly, and have experience with children with special needs. Do reach out to them; they can make all the difference for your child!
Also, remember to check out their 5 tips on how to hack your morning before an IB exam.