Giving birth can be traumatic, but being born can be as well. Imagine sitting in a warm bubble surrounded by food and a bright orange-red light as if you were lying on the beach. Sounds come muffled to you and are reasonably stable. Suddenly, you are pushed out – or even taken out – from this warm, cozy and peaceful place. What happened? You don't know, but the new surroundings are cold and noisy, and people push and pull you.
As a baby, this can leave you with birth trauma, which can also affect the child's further development. But, a warm welcome is different. Therefore, a visit to the baby spa for a float and relaxation session is not such a crazy idea after all. In Asia, they have known this for years! A session floating in bubbling warm water with a swimming collar or a baby massage are known to be positive for many things: digestion, breathing, sleep rhythm, muscle development and swimming reflexes. With this knowledge, if you have had, or are having a baby in the Netherlands, here are a few great baby spas for you to consider.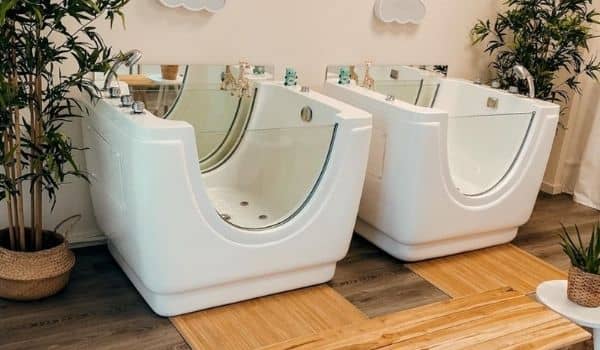 Aqua Baby Spa – Where The Shantala Massage Is Key
Aqua Baby Spa is a small and cozy space located in Utrecht.  As your baby steps into the water, the small rocking waves created by the baby will help improve balance and coordination and ultimately support the ability to crawl, walk and swim. After this kicking session, there is the Shantala baby massage. Shantala is a rhythmic body massage from India. It is a centuries-old tradition, handed down from generation to generation. Babies are generally massaged every day with nut oil, which is considered particularly beneficial for their skin.
Amsterdamsestraatweg 137 | Utrecht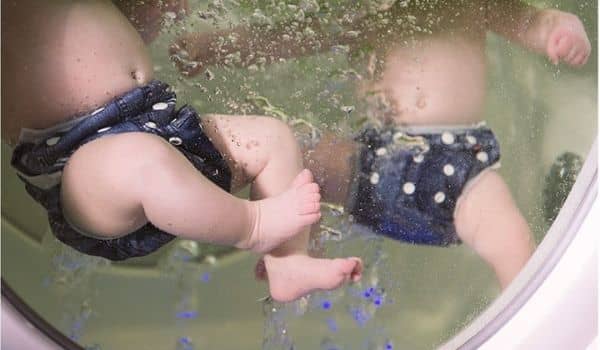 Jolie Bébé – Where Even Toddlers Can Float
Jolie Bébé Spa is a Wellness and Spa center where babies, pregnant women, and toddlers can relax. They offer massages during pregnancy, and even toddlers can enjoy the benefit of the spa's purified water. Massage and relaxation therapy seem to help with stimuli in children that come up during a busy day at school as noise, fights, or simple excitement can be reasonas for difficulties falling asleep. At Jolie Bébé , the warm Whirlpool baths have no chlorine or other chemicals. After the float, there is a Shantala baby massage.
Vlasakker 15 | Montfoort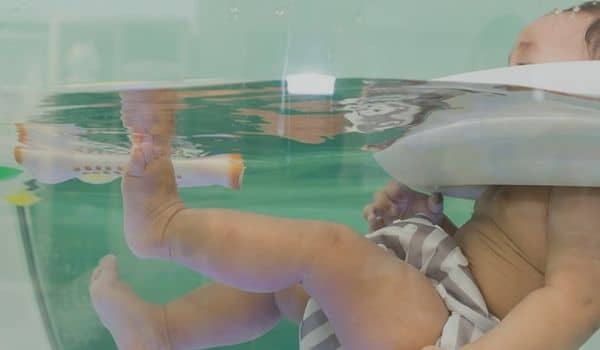 Newborn Spa – Where the 1st Baby Spa in the Netherlands Was Born
Her daughter didn't sleep or eat, but after a baby spa session on a vacation abroad, she saw significant effects. Sarita´s daughter slept like a rose that evening. Because of the fantastic results, she started to study the effects of hydrotherapy and baby massage and opened the 1st baby spa in the Netherlands. She is convinced that a session of hydrotherapy followed by a relaxing baby massage can do magic.
Juan Grisstraat 132 | Almere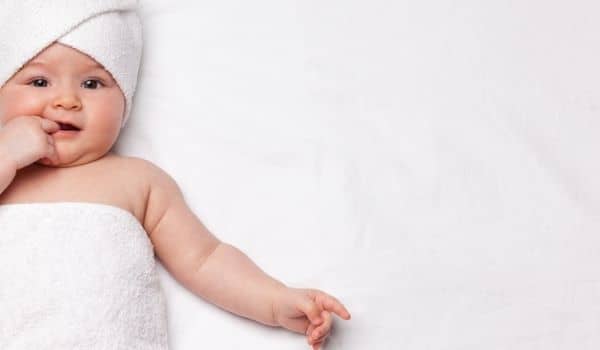 Happy Baby Spa – Where You Can Enjoy Evening Floats
At the Happy Baby Spa in Rotterdam and Amsterdam (closed at the moment due to renovation), your baby can float in the evening for better sleep. In pleasantly warm and clean water, your baby will dream away. A relaxing massage session follows this. If you still have doubts about the safety of all this: "Our baby spa is entirely dedicated to your baby. The sessions take place under the supervision of first aid certified pedagogues and baby masseuses in a hygienic environment in a bath of purified water".
Oranjeboomstraat 132 | Rotterdam
Cruquiuskade 129 | Amsterdam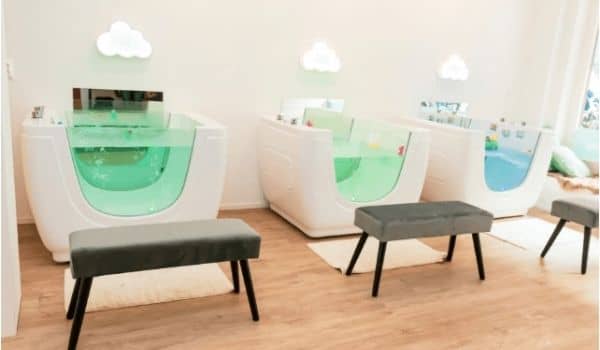 Babies Bubbles – Where You Can Get Float Subscriptions
Regular float, deluxe float, or do you fancy a sleepwell float? At Babies Bubbles, you have many options to discover the relaxing effect of warm purified water and neonatal massage. If you like to come on a regular basis, there is even the option to get a subscription for you and your little one. It is said that massage is the only body language your baby understands. It allows your baby to become aware of theirs and the world around. Also, this spa uses bathtubs with purified, chlorine-free, warm water (35-37 degrees) for an optimal experience.
Weissenbruchstraat 16 | Amsterdam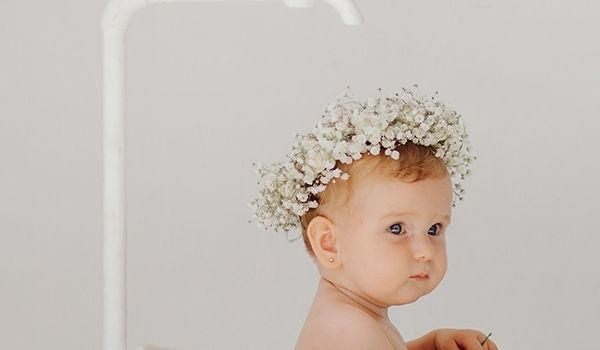 Ollie Baby Spa – Where Experts and a Fun Photoshoot Wait For You
Here you can float privately or in milk that soothes and moisturizes your baby's skin! Furthermore, milk contains many vitamins and minerals, such as vitamin E and zinc, which help maintain the skin's elasticity. The milk bath also gives a smooth skin and relief from skin irritations. To make it even more fun, Ollie Baby Spa also organizes a photoshoot with your little one. Also, a special float with massage for a better night sleep is on the offer. Ollie Baby Spa's qualified staff have many years of experience in pedagogy and education are therefore a guarantee of expert guidance for your little one.
Papaverweg 127 | Amsterdam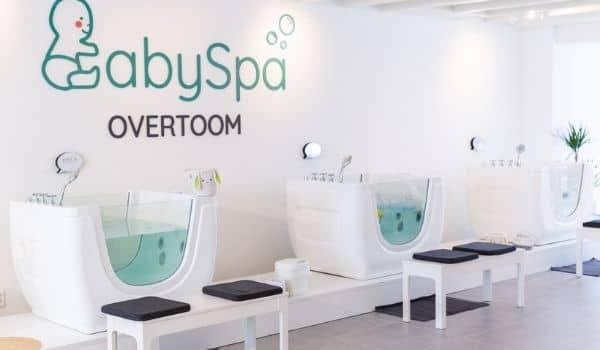 BabySpa Overtoom – Where Everything Is New But Personal
Are you looking for relaxation for you and your baby in the heart of Amsterdam? Then this might be the right place for you. Mariam Abbou started BabySpa Overtoom in 2019. She has graduated as a pedagogical assistant and offers you and your baby a beautiful spot to relax and dream away for some time. For the baby, the spacious, warm baths feel like the mother's belly. Here you have the option to massage your little one yourself – under the guidance of a professional masseuse.
Overtoom 252 | Amsterdam
Did you find the right place for you at one of these great baby spas in the Netherlands? As baby spas is an upcoming trend, more are surely to come. And if you don't live nearby one of those listed, there is always the option to create a spa experience at home. Get a small bath top for your little one, add warm purified water (boil it before and let it cool down) and get some oil for your baby. If you want to give your baby a rhythmic Indian Shantala massage, watch the video and try it at home!