Located in the southernmost part of the Netherlands, Maastricht is the capital of the Limburg province. It borders Germany and Belgium and is considered to be one of the loveliest cities in the Netherlands, combining tradition and heritage with modern living and high quality of life. It has a long history, reaching back all the way to Ancient Rome. Nowadays, it is a student town with some distinct advantages to living in such a young and vibrant environment.
The housing market in Maastricht can be tricky, depending on your needs and the time of year. There are several institutions of higher education in the city, and – more often than not – students are housed in the town itself, rather than in university accommodations. Like any house hunt, it can be a difficult and arduous process, but we will try and lend you a helping hand.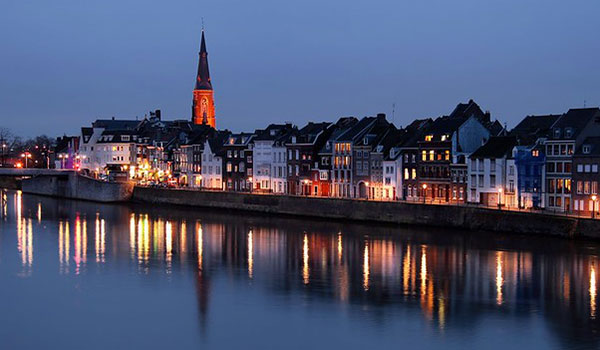 Neighbourhoods
Each of the districts within the city has its own vibe, look, and feel. It is one of the oldest cities in the Netherlands, so you can expect areas which are more historical, others which are more sleek and modern, and some that are quite plain or industrial-looking – all packed into 60 km2.
Obviously, some areas are busier and more cramped than others (e.g. the city centre). Neighborhoods on the southern end of town, for instance, are greener and more laid back. The section close to the St. Pietersberg mountain is a real jewel and is priced accordingly. Conversely, areas which are characterized by large office complexes and more modern urban architecture could be precisely what some folks are looking for.
Maastricht is not a large city by any means, so if you can afford to do so, get there in a car and simply drive around for some time. You'll be able to see which parts of the city take your fancy, and take in that indispensable first impression of the different neighborhoods. It won't be the same as living there, but first impressions can make a big difference.
The seven major zones of Maastricht are:
Zuidwest – includes Villapark, Jekerdal, Biesland, Campagne, Wolder and Sint Pieter
West – includes Brusselsepoort, Mariaberg, Belfort, Pottenberg, Malpertuis, Caberg, Oud-Caberg, Malberg, Dousberg-Hazendans and Daalhof
Noordwest – includes Boschpoort, Bosscherveld, Frontenkwartier, Belvedere, and Lanakerveld
Oost – includes Wyckerpoort, Heugemerveld, Wittevrouwenveld, Nazareth, Limmel, Scharn and Amby
Noordoost – includes Beatrixhaven, Borgharen, Itteren and Meerssenhoven
Zuidoost – includes Heugem, Heer, De Heeg and Vroendaal
Because Maastricht is relatively small, it also means that you are never too far from a change in scenery. Just get on your bike and ride, or take a walk to another area. With the Maas river running straight through the city, you are always a few kilometers away from something truly unique and beautiful. Or perhaps you'd rather venture up to the northern side, and get a taste of the agricultural fields and farmlands at sunset. There is no shortage of beautiful sights in this area, that's for sure.
Any neighborhood that you choose to live in will undoubtedly possess advantages and disadvantages. When you prioritize correctly, you'll find the right region for you. It is all a question of where it is that you want to hang your hat at the end of the day.
Costs
When planning the move to Maastricht, don't feel the need to close on anything long-term. While it is true that the housing situation can be difficult, you should take into account the length of time you plan on staying. Within little time of moving there, usually, you will have acquired some knowledge and contacts, which may help you to zero in on a better and more affordable place. Even though moving can be a logistical pain in the neck, it is something worth thinking about from a financial point of view.
As soon as you know that you are moving to Maastricht, get in touch with local housing agencies. Note that some may charge you for registering, so that is a judgment call. Also, it is never too early to start lurking and roaming in the related Facebook groups.
Popular Maastricht Housing Resources include:
Facebook Group: Rooms/Kamer/Zimmer in Maastricht
Maastrichthousing.nl – Student Housing Platform
r/Maastricht on Reddit – not focused on housing, but mainly a resource for general knowledge of the town and its possibilities.
For students, the school may be able to help out in some ways – like in the case of the University of Maastricht Guesthouse – but don't count on it, since those tend to fill up quickly. Student or no, the sooner you get in the system, the more chances you will have of finding a room, apartment, or house which suits your wants and needs.
Also, while it may seem that the closer you get to the centre of town, the higher the rates get – this is not always the case. Living outside the centre will probably be cheaper overall, yes, but more than anything it depends on the kind of place you are looking for. Again, students of nearby schools will want to note the distance to their faculty, and – as anywhere in the Netherlands – be open to the option of cycling and walking.
Average price of property purchase per square meter:
City centre – 4,800€
Outside the centre – 1,985€
Average price of rent per month:
1 bedroom, city centre – 695€
1 bedroom, outside the centre – 600€
3 bedroom, city centre – 1,520€
3 bedroom, outside the centre – 1,183€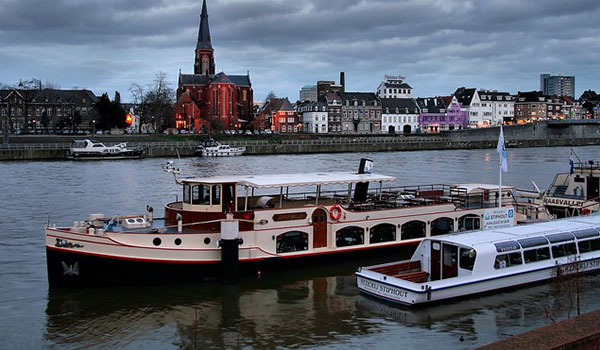 Student Housing
Many studios and shared apartments can be found in the area of Koningin Emmaplein street. Furthermore, the general neighbourhood of Jerkerkwartier (city centre) is always popular with those who attend different schools. Many students share housing, which lowers overall costs, and in many cases, it makes the experience much more fun. It is a lot more expensive (and, let's face it, somewhat lonelier) to live on your own, but some people take pleasure in that kind of home.
Those who are interested in student housing are better off getting a group together and searching from the beginning of the Spring. This will provide you with the best chances of scoring the best house for your group.
If you are a top athlete student, a Ph.D. student, a student with a residential address outside the EU, or a student with medical needs or physical disabilities – you may be eligible for priority placement. Speak to your school's administration for details.
The average cost of rent for a student in the area of Maastricht is 400-600 € per month. As previously stated, this could change radically, all depending on your situation. There are also alternative housing solutions, such as non-squat apartments and communal living areas. According to the data released by the Nationaal Instituut voor Budgetvoorlichting (NIBUD), the average cost of a student living away from home would be approximately 1,100 € a month.
Maastricht is a town of 122,000+ people, 10% of whom are students with over half international. As one of the older towns, it has its distinct Limburgish dialect of Dutch. While there is no doubt that speaking Dutch may open up more doors, it is indeed possible to get by without it, certainly within the city centre and nearby school districts. Maastricht boasts several international schools, and there are also English-speaking programs available at the different higher-education establishments in the area.
For those interested in learning more about Maastricht, the Gemeente website may be of use.
Good luck!