Have you ever walked past a pitch, overhearing a referee's whistle as a 5-a-side team shouted to pass the ball? The team then cheers as the ball passes into the back of the net. Have you wondered what it would be like to be on the pitch? How about the excitement and thrill of scoring a winning goal?
Want to combat alienation or loneliness due to Covid? Or are you thinking of joining a sports club to get fit? If so, have you considered a mini-football league?
Joining a mini-football league and the Rotterdam Soccer Fields could be the perfect activity for you. If you're new to Rotterdam and want to meet new people, there are many 5-a-side football leagues.
There has been an increase in the number of mini-football league teams and it isn't hard to see why. Here are just a handful of benefits joining a 5-a-side football team can bring.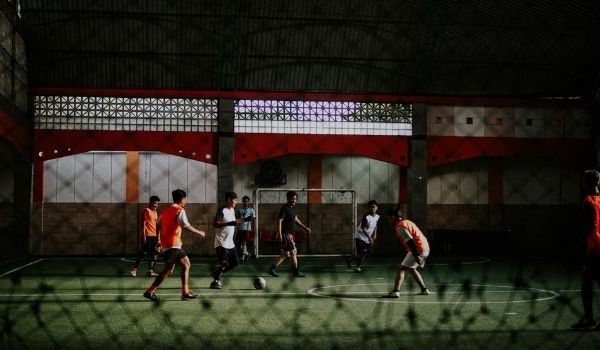 Healthy Body Healthy Mind
Apart from offering a superior fitness cardio workout, there are many reasons to join a 5-a-side football league. Being in the fresh air and part of a team are excellent ways to spend your free time.
Improved endurance and greater muscle mass make it the ideal physical exercise and team sport. You'll burn a lot of calories running up and down the pitch. You'll also gradually improve your heart rate, blood flow, and blood pressure. Your overall fitness and health will improve too!
The positive links between exercise and a well-balanced life are well known. It is recommended to get 30 minutes of exercise daily. A 5-a-side team can get the body moving and the blood pumping. Physical activity isn't just good for the cardiovascular system, it has also been shown to help with a good night's sleep.
Exercise doesn't just have a physical benefit, but also a mental benefit. In fact, studies have shown that group sports have greater physical and mental health benefits than activities done alone. Team sports can provide a sense of togetherness and improve happiness and self-esteem. 5-a-side football can help fight off alienation and loneliness through increased social interaction. Joining a football league can provide a sense of belonging and purpose.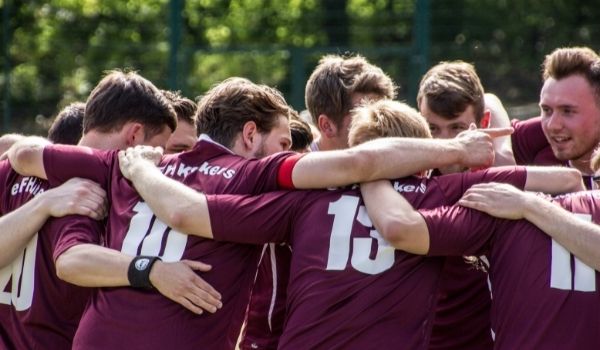 Making Friends
Football is a great way to develop relationships with new people and meet like-minded footie lovers. It is a great feeling to be part of a small football team. You get a buzz when you play. The buzz you get when you play is unbeatable. The encouragement and enthusiasm of your teammates is a great feeling. Practicing and playing together is great team fun, a great fitness cardio workout, and incredibly rewarding. There is no better sport in which to do this than 5-a-side soccer.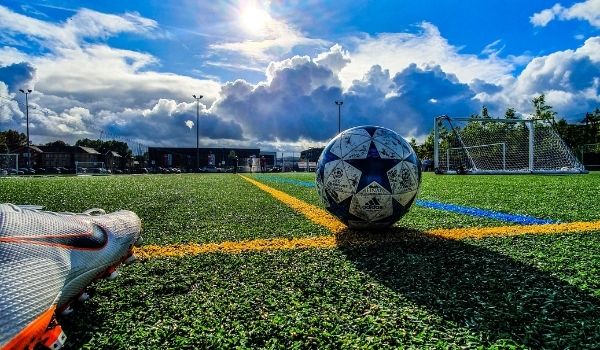 Excitement
Did you try the gym? Sometimes there can be a lack of interaction within the gym. If you find this then 5-a-side football could be for you. It will be exhilarating, compared to solo activities. Joining a football league is also a great way to de-stress after a long day. It can also offer a new challenge, whilst still being fun and enjoyable.
Just picture yourself scoring in that all-important game. Imagine heading home, full of adrenaline, feeling good that you scored a goal and your team won. The feeling will last a while. Being in a team could allow your confidence to grow off the pitch too.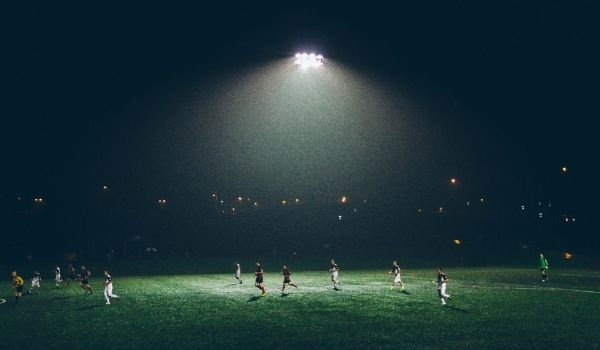 Back to Normal
If you've been stuck at home for the past couple of years, it may be hard to find the motivation. It can be hard to get out to do regular exercise. Getting out to a park to meet friends and have a kick-about could give a much-needed boost to the psyche. Football is a great way to get back to normal life. 5-a-side football can be held in both indoor facilities and outdoor facilities. Meaning it is both inside and out means it is both weatherproof and Covid proof.
A lot of people suffered from the effects of alienation and loneliness during lockdowns. It's time to hit the reset button on life again and focus on our physical and mental health.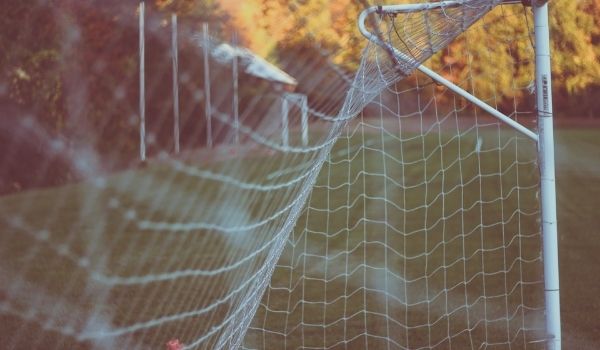 Rotterdam and its Love Affair with Football
If you have moved to Rotterdam you are in luck, the beautiful game has a rich history in the city. The Rotterdam soccer fields are full of like-minded individuals and the amenities and environment offered will be second to none. And what's even better, with the likes of FC Urban you can explore these fields in a casual way and at your own pace. So, make sure to check out all the FC Urban Rotterdam options across the week. Not in Rotterdam? No problem! FC Urban also hosts marches across the Netherlands, including Amsterdam, Eindhoven, Groningen, Nijmegen, Den Haag, Arnhem, and Utrecht.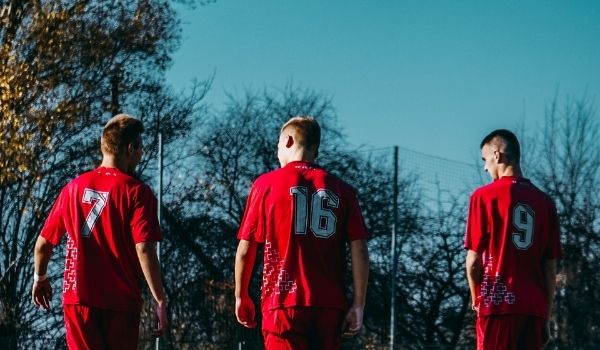 Want to Join FC Urban?
FC Urban offers a variety of membership options. You can also join alone, no need to bring anyone with you. You also don't need to find a team yourself. This is all taken care of. With the general ability level being average to good, teams and matches are designed to be well-balanced. Also, language is no barrier. Around 30 to 40% of players are English speaking, so do not let the lack of Dutch skills be a problem. Why not check out the options at FC Urban and achieve a great fitness cardio workout.