Escape room mania has gripped Amsterdam. In 2013 there were none, but we count 14 in town now. (There's even a conference dedicated to the craft happening April 18.) There's a reason it's popular, of course: it's fun. With the RL gaming boom, though, it's getting increasingly difficult to narrow the field and find the perfect Amsterdam escape experience for you, whether you're looking for a little friendly bonding or some serious teambuilding. Which is why we've lined them all up here for a side-by-side comparison.
You're welcome. 😉
Centrum
One of Amsterdam's most popular escape-room experiences has a clever name and a clear concept. With a team of  up to 6, choose from one of two escape themes: The Architect or The Vault (where you get 30 extra minutes and the goal is actually to break in).
€119-149 depending on the day of the week and the room, for 2-6 people
Red-Light District Escape Room
Oudezijds Armsteeg 24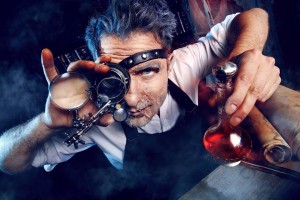 Groups as large as 10-15 people can be put to the escape test in one of two themed rooms: the prostitute's room and the photo studio. For smaller groups, though, other spots have stronger reviews. You have 60 minutes, but the fastest escapees get their name on the (website) board. (In Dutch.) Finish with a beer tasting (for an extra cost).
€12.50–120 depending on number of people and room
Prins Hendrikkade 135
Escape from one of two identical labs of a mad professor (a third, safe-cracking-themed room is opening in April). Important note: Don't show up drunk if you want to play.
€19-35 per person, depending on group size (2-6)
Foeliestraat 16
Questomatica offers a technologically advanced escape room with well-crafted storylines and a beautifully designed atmosphere. With a team from 2 to 6 people, you can play 'Wake Up', where you need to wake up a child trapped in her dreamworld, or 'Arcade Invasion', a journey walking around life-size, 8-bit landscapes to fighting evil invaders!
€85-170, depending on day and time of booking: for 2-6 players.
This is one of the more popular escape rooms not as much for its Jordaan location as for its Medieval and Amazonian themes. They promise a high replay value by switching up the games and room details for every group.
€59-105 depending on group size (2-5) and room
Hello Walking Dead fans, we have found your room. This one's a little heart-poundingly scarier than the others, but that's the whole point. (And that's why this one recommends keeping it age 16+.)
€20-30 per person, depending on group size (2-6)
Utrechtsestraat 119
This WWII-themed, multi-room "time travel" experience is put on by longtime city entertainers Boom Chicago and lasts about 15 minutes longer than most of the others…so it's a shame the reviews aren't better.
€69-129 for 2-5 people
Van Diemenstraat 242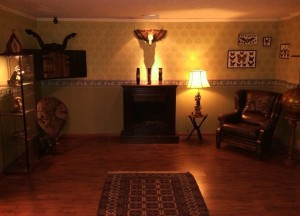 Billed as the city's biggest experience, there are six ways to get locked in at this fear-stoking brain-bending complex in the Western Islands. The themes, running the gamut from historical fantasy to future terror, are: Down the Rabbit Hole, The Serial Killer, Who Killed the Painter, The Hospital, Mission Matrix, and The Harbour. Some themes have two versions, for a total of nine rooms. Clearly, bigger groups can be more than accommodated here.
Contact Escape World for pricing information
West
Ferdinand Huyckstraat 64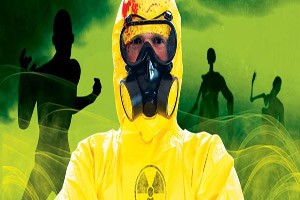 Just across the ring road is another one of the city's most-visited chambers of escape. Expect an old-timey mystery vibe as you hunt for a historic heiress's stolen necklace, rifling through her mysterious past. Only two to seven can play at a time, but they promise to entertain the rest of any larger groups while they wait (each game lasts up to exactly 63 minutes here).
€19.50-39.50 per person, depending on group size
Cornelis van Alkemadestraat 69-73
The zombies a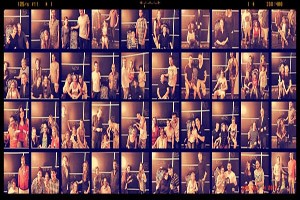 re back! Only, this time you're looking for a cure. Plus there a second (flood) concept. This escape experience promises to be the highest-tech game going in Amsterdam. Each room can accommodate up to eight, though they recommend capping it at six. No worries: the rest can either play the other room or use the Playstation.
€15-30, depending on team size and day of the week
Maassluisstraat 2
This option for bigger groups promises a uniquely tailor-made, extra-challenging adventure, where only 35% of the groups will make it out in the hour allotted without help. Fortunately, you can get some not-quite-hints from the staff on hand.
€18.16–34.50 per person for 12-2 people
Joris van den Berghweg 101a
Did somebody say big groups? This massive location at the farthest Amsterdam reaches of the Haarlemmerweg can accommodate up to 100. Not surprisingly, they target company outings, and will also set up on-location escape games.
Prices start at €69 (starting with groups of 2) and are quoted per group
North
Buikslotermeerplein 123C
This well-liked, very northerly entry in the escaping games has a casino-napping mystery theme.
€79-114, depending on team size (2-6) and day of the week
J.H. Hisgenpad 2
The easy winner of the coolest-birthday-party competition, this kid-focused location features six separate experiences tailored especially to the young (Dutch) mind.
€15 per child; 2-4 can play together
Have you been to any of these yourself? We want to hear about your experience in the comments! Please also alert us there to any more we might have missed or new locations about to open.
By Elysia Brenner – 16 March 2016