As an expat or international in the Netherlands, you're in for a world of discoveries, not least choosing a suitable school for your child. With its high-standard education system and diverse teaching styles, finding the proper education for your child can be both exciting and scary.
One of the main choices international parents face is: Do I put my kid into a Dutch or an International school? The answer is always 'it depends'. For this article, we've enlisted the help of an incredible lady, Annebet van Mameren, from New2NL. She has over a decade of experience helping international families choose which school best suits them and their children. Below, we discuss a few points to consider when choosing between international or Dutch schools for your child.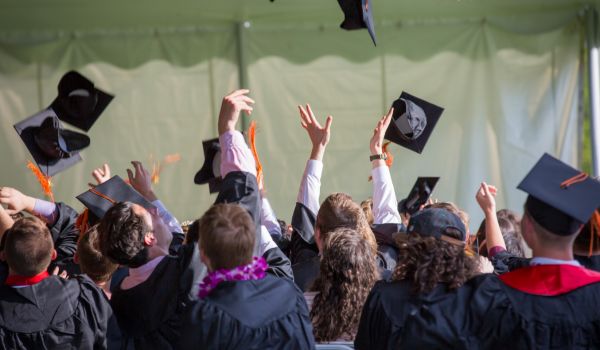 Your Family's Length of Stay in The Netherlands
This may just be the deciding factor. If you plan to stay only 2-3 years, sending your child to an international school is often easier. The benefits of an international school would, in such a short time, bring a quicker sense of community with like-minded international families.
Of course, a Dutch school is still an option, but learning the language, integrating, and immersing in Dutch culture will take time, energy, and effort. And if they leave the country again soon after, the children will likely never speak Dutch again.
If you and your family plan to stay in The Netherlands for an extended period, coupled with a willingness to mix and integrate into Dutch society, the Dutch school system could be a better alternative. Knowing your kids will grow up in the Netherlands, exposure to and mixing with local culture can be significant in the long run. Moreover, once they speak Dutch, they will have more options for further education and careers in the Netherlands.
It might be comforting to know that, as a parent, you do not have to speak Dutch to enroll your child in a Dutch school, but of course, it helps when you do.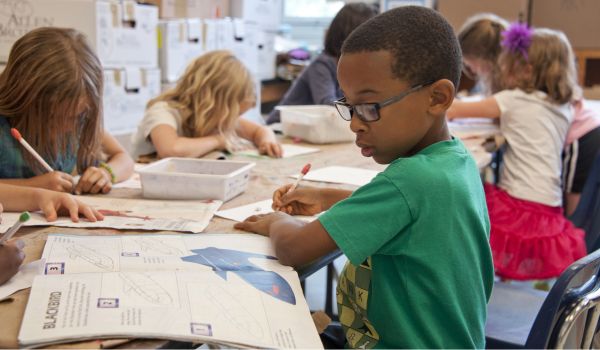 The Age of Your Child or Children
Your child's age is another factor that can help you decide which route to take for their education in the Netherlands. Children aged 4 or 5 can usually be directly admitted to a Dutch school. International children from the age of 6 are often referred to a newcomers' program to learn the language first. This is a small class of around 15 pupils who come from all over the world, taught by specialized teachers. Here, all pupils get a personal program, which takes an average of one year – depending on their progress. Once they are really confident speaking Dutch, they transfer to a regular school. Usually, they don't 'lose' a year.
Primary school (Basisschool in Dutch) goes from ages 4 to 12. At around 12, the pupils transition to secondary school, where the system diversifies. Based on the results of the so-called transition test and the primary school's advice, students are placed in one of the three main types of secondary schools. The main goal of this system is that everyone gets a diploma at a suitable level, which allows them to follow education and prepare for a profession according to their own interests and capabilities.
Unlike in some other countries, there are many options for a solid vocational education in the Netherlands, concluded by a valuable diploma and good job prospects, with ever-increasing salaries for especially technical professionals.
VMBO (Pre-vocational secondary education)
Duration: 4 years
Specializations: Technical, Agriculture, Economics, Care & Welfare
Level: Lower to middle
Further Study: MBO (senior secondary vocational education). With a VMBO diploma, you may also go to 4 HAVO. With an MBO diploma, you may also move up to HBO.
Possible jobs with an MBO diploma: Assistant (e.g., dental, medical, office, legal), Secretary, Security officer, Installation technician, Woodworker, Hairdresser, Nurse, Childminder, and more.
HAVO (Senior general secondary education)
Duration: 5 years
Level: Middle to higher
Further Study: HBO (university of applied sciences). With a HAVO diploma, you can also go to 5 VWO. With an HBO bachelor's diploma, you could continue with your master's at a research university if you want. Some HBO studies also offer a master's program themselves.
Possible jobs with an HBO diploma: Teacher, Accountant, Manager, Banker, Architect, Journalist, Translator, Real estate agent, Engineer (Ing.), Consultant, Midwife, Artist, and Pilot.
VWO (Preparatory Scientific Education)
Duration: 6 years
There are two types of VWO: Gymnasium and Atheneum. The difference between the two is that Gymnasium students must study Latin and Ancient Greek language and culture. They both graduate with the same VWO diploma.
Level: High
Further Study: (research) University (WO) (Most universities worldwide accept a VWO diploma). Some VWO graduates proceed with HBO for a more practical study not offered at the University level.
Possible jobs that require a University diploma: Lawyer, Psychologist, GP, Surgeon, Specialist, Expert, Researcher, Notary, Professor, Engineer (Ir.), and Scientist.
This type of education classification can be confusing for international families, so it is important to familiarize yourselves well. It is good to know that many schools offer a mixed-level 'bridge class' (brugklas) for the first 1-3 years. Here, the streaming takes place at a later stage and depends on the child's performance in the brugklas. And after graduation from one level, a student may move up to the next level.
In the Netherlands, there is no stigma around repeating the year or starting at a lower level and then moving up. This way, the system also caters to late bloomers.
From age 21, a person can take a 'Colloquium doctum', an entrance test for University or HBO. Even without the necessary diplomas, they can still access higher education this way. In short, there are many roads that lead to Rome.
As a result, in the age group of 25- to 34-year-olds, 52% of men and 61% of women have a tertiary education qualification. This is significantly higher than the OECD averages of 41% for men and 54% for women.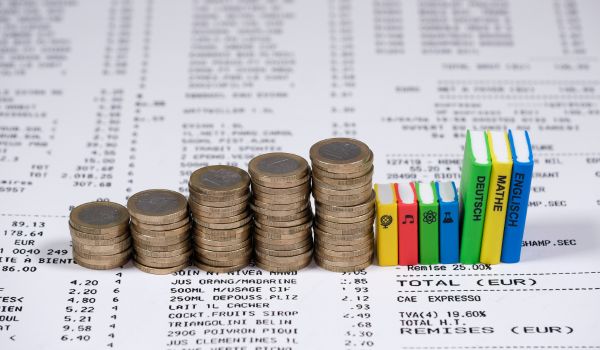 Cost of Education Dutch Vs. International Schools.
A crucial decision-making aspect is comparing the cost of education in the Netherlands between Dutch and international schools. Predominantly, Dutch schools are tuition-free due to government funding. Despite expat's gripes about the Netherlands' high tax rate, it's important to recognize that these taxes fund such educational provisions.
Some international schools are subsidized by the Dutch government, which is very unique in the world. The fees for these subsidized international schools are around 5,000 euros per year. On the other hand, private international schools start at 17,000 euros, and their fees quickly go up. An example of some well-known schools and their tuition pages:
If you find it hard to pay for an international school due to the cost, then a Dutch school may be the best route. If you are eligible for the 30% tax deduction ruling, you could ask your employer for a (partial) reimbursement of your extraterritorial costs for the international school fees.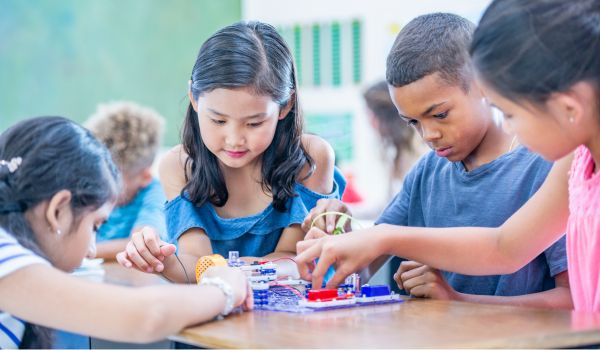 Curriculum Considerations
When looking for a school for your child, one of the primary considerations is the curriculum. Finding a school that aligns with your values and preferences is important.
The Netherlands counts around 1.4 million primary school children, and more than 936,000 students attend a secondary school. The vast majority of these children attend government-funded schools, while less than 1% of them go to one of the few private (fee-paying) schools. Many of the private schools are international.
Uniquely, the Dutch government, in addition to public schools, also funds most religious schools (Protestant, Catholic, Islamic, Jewish, Hinduism, and humanism). Nowadays, most religious schools aren't very religious anymore and welcome all children. Some schools are based on specific pedagogic principles, such as Montessori, Dalton, Waldorf, Freinet, or Jenaplan. Some schools combine a religion with an educational philosophy.
Keep in mind that all Dutch schools must adhere to certain basic rules, core objectives, and attainment targets set out by the Dutch government. These guidelines establish the subjects to be learned, the goals to be achieved, and the content covered in standardized tests. They also outline the minimum number of school hours per year and the necessary qualifications for teachers, and they provide opportunities for parents and students to participate in school decision-making. Additionally, they include responsibilities related to planning and reporting.
International schools are a little different. The majority of international schools generally adopt one of four curriculum models: Some follow the curriculum of the country with which they are associated, helping students from that country continue their education more easily if they return home, for example, the British, American, French, German, and Japanese schools.
Other international schools utilize the International Primary Curriculum (IPC), a comprehensive, thematic, creative curriculum for 3-12-year-olds designed to foster an international mindset in students and improve learning outcomes.
Some other schools have implemented the inquiry-based International Baccalaureate (IB) curriculum, a globally recognized education framework for children aged 3-19, known for its rigorous standards and emphasis on developing well-rounded, globally conscious students.
Lastly, some international schools follow the European curriculum, particularly focusing on European languages, citizenship, history, and politics.
Each of these curricula offers a unique approach to education tailored to the diverse needs of international school students.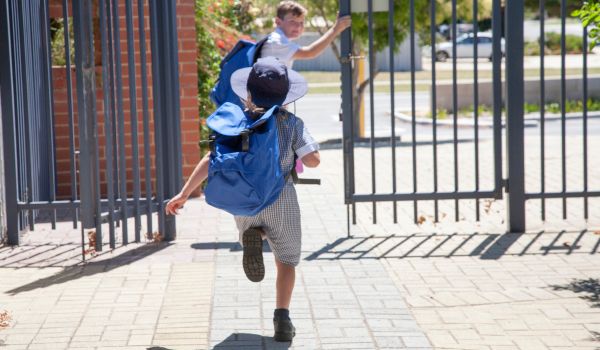 Comparing Vacations
The law on school attendance (Leerplicht) in The Netherlands is pretty strict. Children aged five and above can only miss school for specific reasons. These reasons can include family emergencies, important celebrations, or when the parents cannot take off from work during school vacations. Keep in mind that to attend a wedding or a funeral, the headmaster must give approval prior to buying your tickets, and you will need to provide proof of the event. For each event, there is a set maximum number of days that a pupil may miss school. The principal may give permission for up to 10 days off. Beyond this, it will become a case for the truancy officers.
When your child is sick, you should just call the school. It is not necessary to get a note from your doctor. If a child is more severely ill or has a certain medical or psychological condition, you should make special arrangements with the school.
Dutch schools observe a six-week summer break, the timing of which varies per region and per year. Throughout the academic year, following approximately every 6-7 weeks of study, there is a vacation period of 1-2 weeks. This schedule allows both students and teachers to rest and rejuvenate.
Regarding time off from school, international schools have to oblige the same attendance rules as the Dutch schools, but they often tend to offer a bit more flexibility for international families. In terms of vacation periods, international schools usually follow the schedule of the country they represent or make their own vacation schedule. The subsidized international schools usually follow the Dutch regional vacation planning. If you're looking to have a longer summer break with your child, private international schools would be the way to go, as they generally offer longer summer vacations. However, keep in mind that these schools often have longer school days for your child and fewer holidays during the year.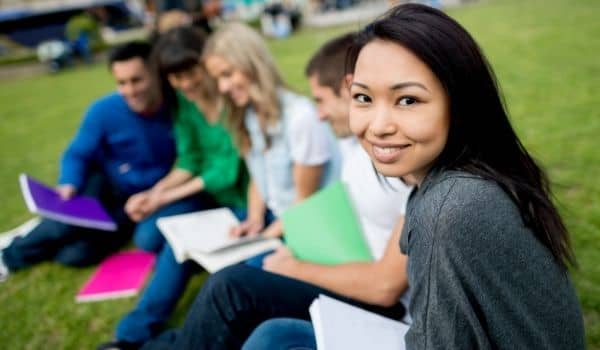 Making Friends and Socializing
One main con of international schools is that families choosing them often don't stay for more than 2-3 years. This forces you and your child to make new friends frequently, which can be socially challenging. Also, keep in mind that the children attending international schools often don't live close to the school. So, planning activities with other families outside of school hours can be more logistically challenging.
In contrast, Dutch schools are attended by kids in the community surrounding the schools. It is easier to arrange fun and social activities, and everyone is nearby. It is also common that children go to after-school sports clubs and other activities together with their classmates. At these activities, the children get to know others with similar interests who come from different schools, neighborhoods, and backgrounds. In this way, they quickly expand their social circle. Their parents often combine drop-off and pick-up and help each other with the logistics.
It can sometimes be challenging for international families to find their way in Dutch schools because of the cultural differences and understanding of the system and language. Finding your way will take some effort on your part. It is usual that two parents volunteer to be a 'class parent' (klassenouder). They update the other parents -usually by email or WhatsApp- about what is going on in the class and what is expected from the parents. Make sure that you get to know these class parents and that they know how to reach you. If you don't speak Dutch, you could ask the class parents to regularly explain what is happening, stopping you from missing anything.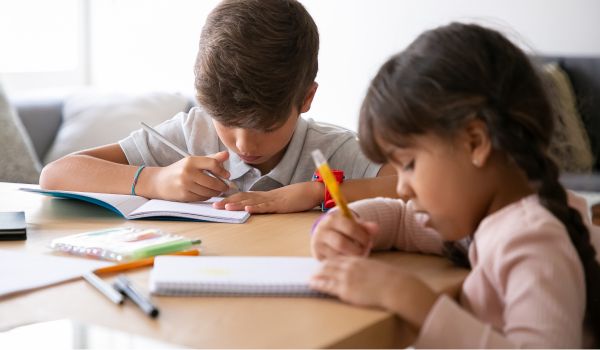 Homework & Speaking Dutch
Homework is generally not assigned in lower grades at most Dutch primary schools, so there's less concern about assisting your child with their school work. And, if the teacher does give homework, the parents are not expected to help. This often comes as a surprise to many international parents.
IMPORTANT: When selecting a Dutch school (or any school for that matter), it's important to comprehend their methodology and dealings with non-Dutch families, as these experiences can differ significantly.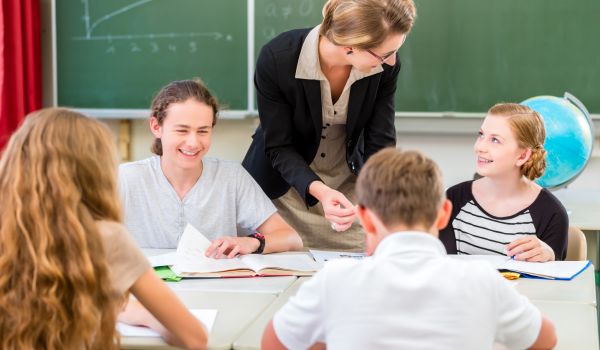 Important Things to Know About Secondary Education in the Netherlands
Dutch school system
Usually, in the final year of primary school, when most students are 12 years old, Dutch schools administer the 'Transition Test for Primary Education.' The transition test is a standardized aptitude test focusing on comprehensive (Dutch) reading, spelling, grammar, and mathematics. This is not an exam that pupils can pass or fail.
Before administering this test, teachers evaluate which secondary education level would best suit each student. This recommendation is based on various factors, including the child's test scores of the past three years, interests, intelligence, motivation, study skills, eagerness to learn, and ambitions. The teacher's assessment ultimately determines the recommendation, and the test results should be seen as a second opinion. It is good to remember that the advice indicates at which level a student enters secondary school and does not necessarily decide which diploma they will eventually obtain.
A lack of proficiency in the Dutch language can hinder a student's secondary school recommendation. However, if a student is highly motivated, eager to improve their Dutch, and aspires to attend a higher level school than their initial recommendation, they can enroll in a one-year Kopklas. Upon completing the Kopklas, most students receive a recommendation for a higher-level school than they had the previous year.
Students who have resided in the Netherlands for less than four years are not required to take the transition test. In such cases, the teacher will advise on the student's most appropriate secondary school level.
Students are obliged to attend school until the age of 16 or until they have a diploma for HAVO, VWO, or MBO level 2, which is called a start qualification.
Certain university programs in the Netherlands have specific prerequisites. For instance, students may be required to have chosen a certain profile in their final years of secondary school, such as Culture & Society, Economics & Society, Science & Health, or Science & Technology. Usually, universities put little significance on the students' grades.
Globally, most universities accept students holding a VWO diploma and sometimes also a HAVO diploma. However, some may have additional criteria, such as local language proficiency or achieving high grades in the VWO exams. The Netherlands is known for its high-quality higher education; all 13 state-funded Dutch universities have strong performances in The Times Higher Education World University Rankings.
International school system
Secondary international schools frequently provide the IBMYP (International Baccalaureate Middle Years Program) curriculum for ages 11-16 and the IBDP (International Baccalaureate Diploma Program) for ages 16-19. The IBDP is a high-standard diploma recognized globally and often equated with a Dutch VWO diploma, providing access to research-based universities worldwide. As an alternative to the IBDP program, a few international schools also offer the less academic-heavy IB Career-related Program (IBCP), which is similar to the Dutch HAVO level.
Keep in mind that Dutch universities might require evidence of Dutch language proficiency and/or successful completion of a specific subject at the secondary level.
A wide array of courses at Dutch universities are conducted entirely in English. However, professional degrees like medicine and most law studies can only be earned in Dutch. Therefore, it's beneficial to plan your future course selection early.
You can find the studies available in English at this link
Challenges may arise if an international student struggles to meet the high academic standards. Most international schools typically do not offer lower-level subjects (equivalent to less than VWO), and international students may not have sufficient Dutch language proficiency to pursue education at a Dutch school.
While the IBMYP program can be likened to HAVO, many Universities of Applied Sciences (HBO) do not value the former as such, primarily because the end of the IBMYP program is usually not awarded with an official diploma.
As you can see, there are several factors to consider. Regardless of the school(s) you ultimately choose for your children, we wish them a joyful and fruitful experience studying in the Netherlands!
To determine the best way for your child and family, book a consultation with Annebet van Mameren from New2NL. Professional, kind, and caring, she can help you navigate the maze of schooling for your child in The Netherlands.