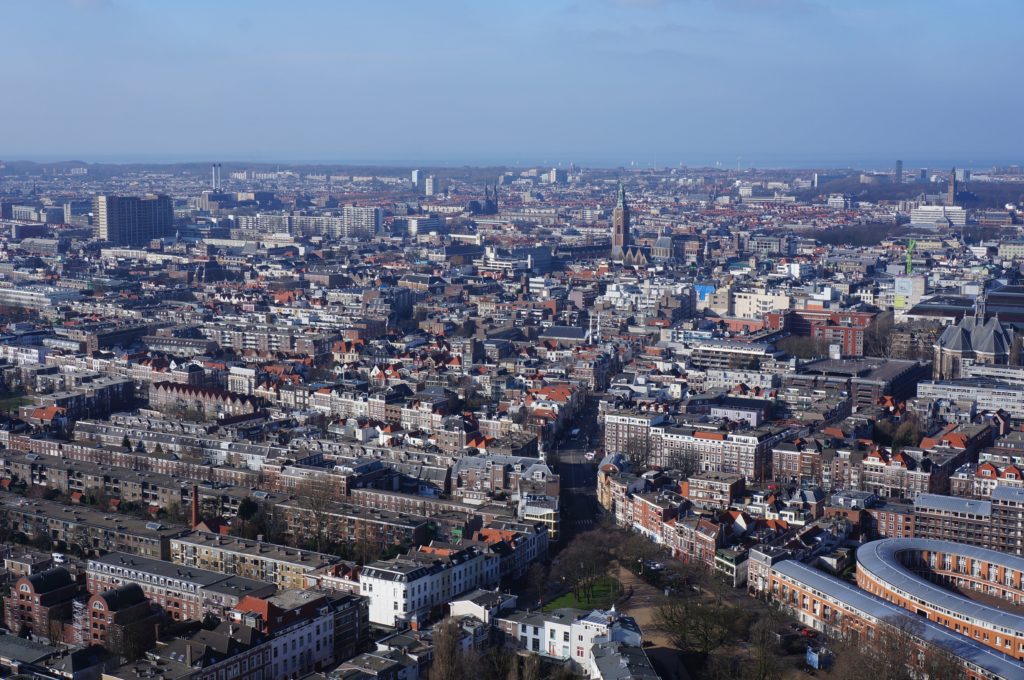 Known as the Royal City by the Sea, The Hague offers a wide variety of places to live. From the beach in Scheveningen to the canals of the city center, The Hague is a great option for expats looking to escape the rising price of renting.
If only buying a property was as easy as spotting orange on King's Day, but unfortunately it's already a complex process for Dutchies, so as a foreigner you're definitely going to want help. To make the process a little less daunting, we spoke to Monique Burgemeerster, from How to Buy a House, to compile a checklist of things you'll need to tick off on your home-hunting journey.
See a mortgage advisor or bank to find out your financial options
Before you even start looking for a house, it's necessary to know how much money you can borrow, and what's a realistic mortgage for your financial position. With the strong competition of the housing market in The Hague, it's crucial that you can act immediately when you find your perfect place. A mortgage advisor will be able to help you determine your budget, and equip you with all the relevant financial information, before you start your hunt.
If you're not a Netherlands native, working with a mortgage advisor who's targeted at expats will ensure you're getting the same opportunities as Dutch citizens when it comes to financing a home.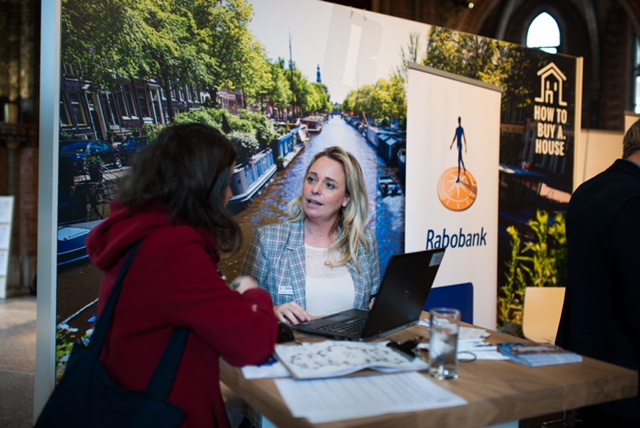 Visit a Real Estate Agent to see if what you want is possible, team up and buy a house
Once you have your figures clear, and know your financial limits, it's time to visit a Real Estate Agent. Finding an agent who's an expert of The Hague housing market is important. They'll be able to look at your current situation, and budget, and help you find the best property to suit your needs. If you have young kids, for example, being close to a school may be important to you. "We always like to use local experts for our How to Buy a House events," says Monique. "They know the area best and can offer tailor-made advice."
An agent will also inform you of the best areas for property growth, and assist you in searching for a house.
There are also formalities you mightn't have thought of, such as checking if there are no municipal regulations, or whether there are any restrictions in the owners association, that an agent will be able to take care of for you.
Take a trip to the Notary office to finalize all deeds and documents
The next item to tick off is visiting a Notary office, where they'll take care of all the legal matters involved with buying a house in The Hague. They also offer family law, business law and estate planning, if required.
The Notary office is the place where, once an agreement has been reached with the seller, the parties involved and their advisors, everyone will come together to sign a written contract, known as the Purchase and Sale Agreement. You may find you need to go back and forth between your Real Estate Agent and the Notary office before the final step of signing the deed.
Note: Dutch law requires the Notary to execute deeds in Dutch. Don't worry if you don't speak the language just yet, if that's the case then the assistance of a sworn translator is mandatory.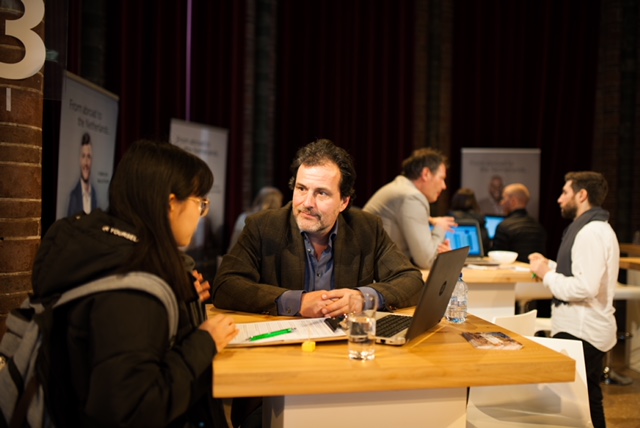 Consult a builder to add value to your property 
So, you've found your ideal house, but want to know if it's possible to add an extra bathroom, or renovate that out-of-style kitchen? By consulting a builder, they can advise you about which renovations are possible, the costs involved and any alterations that could help to grow the value of the property.
Create your vision with the help of an interior designer and turn your house into a home
After signing the deed and being handed the keys to your brand new house, it's time to make your property really feel like home. Employing an interior designer can help bring your vision to life.
See a tax advisor to check all taxes and keep yourself safe 
You've made it, the last step on your checklist! Once you're all settled in, it's important to see a tax advisor and ensure you're aware of all taxes you're required to pay as a homeowner in The Hague.
Need help ticking off the checklist items? Everyone does! Lucky for you, the seminar How to Buy a House in The Hague is coming up on Sunday May 27. This free event is a one-stop-shop for all your housing needs. Here you'll find all of the experts mentioned above. Perhaps the best part of the event (besides the free drinks!) is that all these experts are available to give you one-on-one, personalized advice to suit your situation, while answering all of your questions.
The event offers a nanny service for kids between the ages of 2 and 14 years old, and will take place at the Museum for Communications on the Zeestraat from 2pm-5pm.
After you learn everything there is to know about your dream house, you'll receive a free ticket to explore the museum.
Click here to register for the event.