Thanksgiving is a time to come together with loved ones. That crisp autumn air coupled with beautiful, multicolored leaves puts everyone in the special mood for holidays and great food. You remember the excitement of waiting to try a nice home cooked thanksgiving meal. Maybe you remember grandma's epic mashed potatoes, mom's dinner rolls, or the sweet dressing that you helped make. And, of course, let's not forget a slow roasted turkey, glazed and filled with traditional stuffing.
Unfortunately for this year, the pandemic has wreaked havoc on the world and so many of us are unable to travel home for Thanksgiving. There is an alternative, though: bring thanksgiving to The Netherlands and kick off the 2020/2021 holiday season properly! Thankfully there is Grutto to help bring back the holiday spirit even in this crazy year!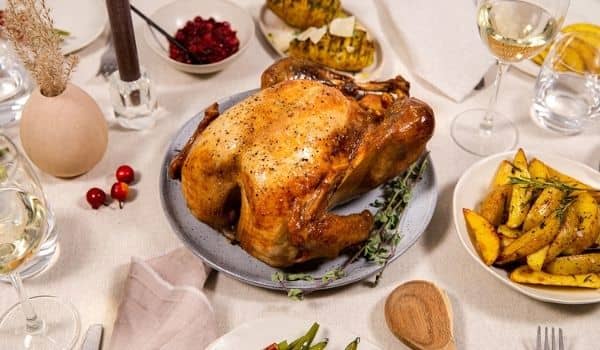 So, What is Grutto?
Grutto is the pinnacle of sustainable farming. Their approach utilizes what's called crowdbutching ensuring nothing is wasted. The turkey is only prepared for consumption once it has been sold. This reduces waste and also ensures that sustainable and highest of ethical farming.
Ethical & Delicious Farming Principles
Traceability
Food traceability has become a huge issue in recent years as too often people have no clue where their food was coming from. With Grutto, your food is always traceable. Each animal is tagged with a specific number so you know exactly which farm, and which lot, it comes from. All of Grutto's turkeys can be found at Anton & Lotte Jacob's free range farm in Rijkevoort.
The Turkeys Have a Great Life
All of Anton & Lotte's animals are free range turkeys that are brought up slowly and naturally. This means they are not kept squished together and grow at their own pace without all those nasty factory farming growth hormones. From birth, Anton & Lotte's Turkeys are treated with love and respect. Besides, a happy turkey makes for a tasty Turkey after all. This method yields a Caringa Light Bronze approximately 33cm long, 23cm wide and 15cm high with an average weight of 4.4kg. The sustainable centerpiece of your thanksgiving celebrations in the Netherlands.
100% Natural
All Grutto's meat is 100% natural. They do not use antibiotics, sugars, colorants or any sort of preservatives or hormones. The turkeys are fed a delicious (and nutritious) diet of herbs and other natural foods and are bread in a way to maximize flavor not weight. With such a flavorsome, subtle gamey meat, these turkeys are just like the good old days, how the pilgrims enjoyed them.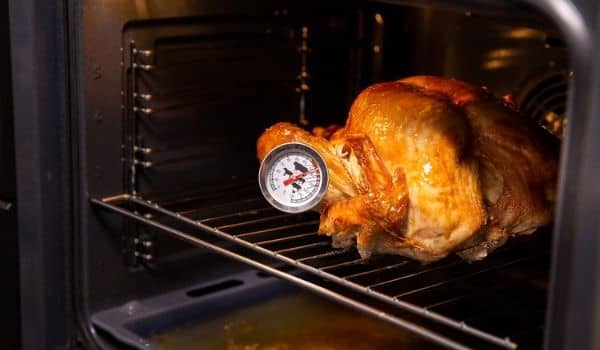 A Turkey With An Instruction Manual
Each turkey comes ready to cook. Packages also include clear instructions and recommendations on how to prepare and cook for maximum flavor. You will also get a free meat thermometer included in your package! All you have to do is add butter, salt and pepper and then throw it in the oven. The perfect recipe for a Thanksgiving in the Netherlands not to forget!
Which Turkey Will You Chose?
After learning all this, how can you not enjoy one of Grutto's succulent, delicious and all-natural Thanksgiving turkeys? Will you go with the regular Thanksgiving Turkey or perhaps the Thanksgiving Stuffed Turkey? Do check out the Turkeys that Grutto offers and order soon while supplies last! All orders will be delivered frozen to your door on the 19th, 20th or 21st of November. Each Thanksgiving dinner feeds 4 – 8 people.