For many expats the holiday season is an opportunity to head home, have family over or reunite with loved ones and enjoy delicious foods (like turkey!). However, visiting home may not be much of an accessible option this year. Coronavirus cases around the world are rising, especially in Europe. Many countries have travel restrictions and call for a mandatory quarantine. The advice is to stay where you are, so celebrating the holidays back home is most likely out of the question. Yet, if you live in the Netherlands know that there are possible ways to celebrate this year. Check out these five recommendations to get into the festive spirit and ring in the 2020/2021 holidays in the Netherlands.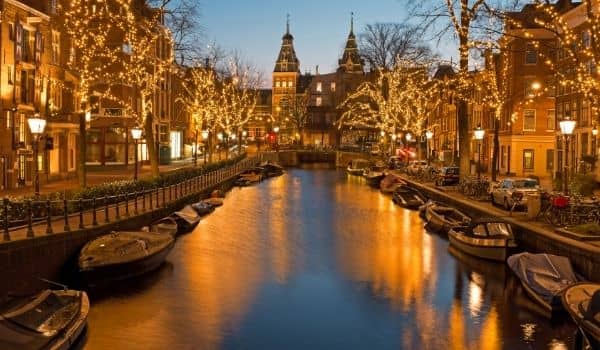 Go Ice Skating
For the Dutch, ice skating is a popular sport and the perfect winter activity to ring in the holidays in the Netherlands. With new Corona measures in place, only select ice rinks will start opening from November. Keep in mind that these protocols can change at any time, calling for stricter rules or even closure. Also, remember to make a reservation ahead of time online.
During this time of year, ice rinks turn into beautiful winter wonderlands. Ice Paradise located in Leidschendam, is a great choice for skaters of any level. If you're in Rotterdam head to the Schaatsbaan which has a year-long rink. Starting from November they offer a cozy winter square. JaapEden is a popular outdoor rink in the Amsterdam area. Visitors love the quality of the ice and the atmosphere is wonderful during the wintertime. When you're done skating treat yourself to a warm snack from one of the surrounding stalls. It's a gezelligheid like no other!
If the temperature drops to a certain point, you have the lucky opportunity to go natural skating. The chance of canals, lakes, and ponds freezing over is what the Dutch hope for all year round. If the ice is thick enough, grab your winter coat because natural skating is a bit brisker than being indoors.
Experience a Light Festival
A great way to celebrate the holidays in the Netherlands is to see a light festival. Witness the city illuminate in a way you've never experienced before. Sparkling light installations, sculptures, and displays sit throughout the city. These are wonderful works from artists all over the world. An absolute must-do is the infamous Amsterdam Light Festival that has been running for nine consecutive years. Starting from December 10th they have a 'corona proof light walk' which is a completely interactive walking experience. There is a storyline and information about light art and the city of Amsterdam for visitors. During the two-kilometer walk, Whatsapp images provide visitors a way to explore. Another great option is to head to Utrecht and see the Trajectum Lumen. It's a city walk of lights that you can also experience any time of the day you please via the app.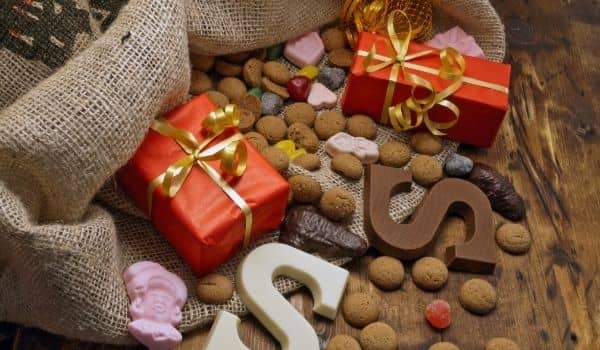 Try Traditional Foods
Living in another country gives you the opportunity to experience the culture and observe the traditions. The Dutch have an array of delicious foods for special occasions, especially during this time of year. They are distinctive by ingredients such as spices, dried fruits, and almond paste. Celebrate the Dutch way and start eating pepernoten or kerststol for Christmas day. Try appelbeignets (appelflappen) and oliebollen sprinkled with extra powdered sugar! Some of these treats are for holidays like the New Year. Yet, from October you can buy them from stalls around most cities. Additionally, how about trying your hand by making these Dutch treats yourself? Have a pick at a recipe like Speculaas and spend time with the family creating it. Enjoy your hard work over a cup of cocoa while learning the stories behind these treats that the Dutch love.
Enjoy the Firework Spectacles
New Year's Eve is a special day in the Netherlands because fireworks can be responsibly set off. The Dutch love their fireworks and on NYE you can witness some cities erupt. This year the Dutch government has stricter rules and regulations on fireworks. Only certain fireworks are permissible from December 31 starting from 18:00. Keep in mind that some municipalities put a ban on fireworks or have firework free zones. You can choose to take part in the fun yourself or watch via television or social media. There is also the option of a corona proof show. The Museumplein in Amsterdam will hold a fireworks display between 22:30-0:30. You can also check out the firework display by Amsterdam's Maritime Museum.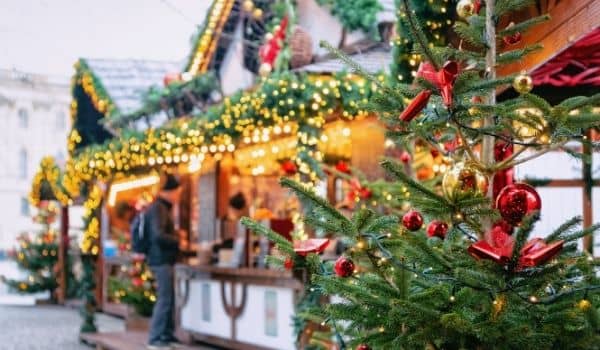 Gather Your Courage for the New Year's Dive
55 years ago this Canadian tradition of diving into the water for New Year's became completely Dutch. It symbolizes a fresh start and is not for the faint of heart. When the clock strikes 12 pm on New Year's Day, thousands of Dutch people strip down and dive into freezing waters. The most popular destination is the Scheveningen Pier. Around 10,000 people attend every year but of course, due to Corona many dives are canceled. Until measures start to ease, take a dive yourself at approving lakes, canals, or bodies of water. Keep an eye out for the 2021 map pending Corona measures. Lastly, don't forget to wear something that is the color orange. Nieuwjaarsduik is an exciting way for the Dutch to bring in the New Year. Give it a try if you're brave enough otherwise come along and see it take place.
As you can see, holidays in the Netherlands make it a magical place to be during this time of year. Share in the comments what are some of your favorite holiday activities.
Tip: Don't forget to travel smart, safe, and remember to always bring hand sanitizer.
Hello! My name is Hannah Scott and I'm a California girl residing in the Netherlands. I'm chronicling my experience navigating the Dutch culture and language.