Two cities –Amsterdam and Helsinki – though very different in many ways, have a startup boom in common.
From Wired magazine, to Silicon Republic, to EU Startups, the media's paying attention to Amsterdam's colossal startup power. Tech Crunch called the city "the world's high tech start up capital". Amsterdam comes in sixth of Europe's startup successes, jumping five fold in funding and exits since 2015. In the second quarter of 2018, Dutch startups  raised more than 200 million Euros alone. Not bad, considering the Netherlands has "only" 17 million people.
Helsinki, meanwhile, also had a sudden growth, having leapt from 43rd place in 2017, to 28th in 2018 in high tech startup successes amongst Euro-Scand nations. Forbes has recognized this amazing turnaround, saying that ten percent of startups exits come from Finland. In the last five years, Finland has seen at least one billion-dollar exit per year. Not bad for a population of 5.5 million.
Why and how have these cities become such powerhouse players? It's a fascinating investigation, because inasmuch as they are disparate cultures, populations, and geographies, the similarities to their startup strategies are astounding. Their governments assist startup funding, there are massive work-sharing offices, and they've tapped into local conferences as ways to lure entrepreneurs.
It also helps that they have commonalities in high fluency in English – helpful for international trade – as well as top tier educational systems, proximity to most European countries, and alluring for those who seek convenient commuter times.
In Helsinki, by way of example, the new frontier has resulted from two companies who helped set the stage for inspiring the wave of tech success. Supercell, one of the nation's most famous mobile game companies, now has a $10B USD valuation, while scores of other companies are following in their footsteps.
Finland's most notable corporate name, Nokia, employs some 100,000 Finns, and is worth about €23 billion, and has branched out to telecommunications, digital mapping, AI, information technology, VR, and lately SpaceTime (analytics). Seeing these growing opportunities, major IT companies are finding a home in Helsinki.
It's that eye for worldwide exposure that Tom Fitch, global head of customer service at Smarp, says has made a big difference.
"The market size in Finland is not huge. I think the mindset is very globally minded from the inception of a company," says Fitch. "It's hard to jump back to change all that infrastructure to be global. If it is set up to be global from the offset, it's a lot easier to scale." Smarp helps employees become brand ambassadors for their companies.
The giant conference for European tech startups, Slush, attracting 20,000 of the best minds of their fields, also disrupted the landscape.
"First, it was very small – held in a small hall here in Helsinki, with some very enthusiastic people who really wanted to see something happening here in Finland," according to Mika Aalto, CEO and co-founder of Hoxhunt, which helps companies train employees to spot cyber attacks.
"Then, Slush started to become big. Slush made the change that 'start-ups are sexy' here in Finland."
Healthcare is another upshot for startups, Aalto adds. "So the risk you are taking when you start a new company is very minimal, compared to other places where if you don't have a job, you don't have healthcare. Really, the infrastructure and support that you have as a country helps people take risks and try new things."
The Finnish government sees potential to be tapped: they offer grants to startups in various forms, including TEKES, a dedicated funding agency, offering amounts of up to hundreds of thousands of Euros for qualifying companies.
Kosti Lepojärvi, project manager of Leadfeeder, which helps the user determine which companies are visiting their client's websites, is impressed with TEKES. "I must say that although it is a governmental institution, it is quire flexible. They have a systematic way for you to get further funding along the way."
To accommodate what's on the horizon, one of Europe's biggest growth company campuses is about to be built in Helsinki, at 70,000 square metres. Already, they have Maria 01, corporate startup offices in an abandoned hospital. Meanwhile, Startup Sauna was created as a feedback and yearlong accelerator program.
Another important aspect is that the stigma for business failure in Finland no longer exists.
"In the US, having a bankruptcy is considered a strength. You failed, but you tried. Many times, I've heard venture capitalists say that they had a lot of companies in their portfolio that have failed before. They know he has learned," notes Markus Mikola, founder and CEO of ContractZen, a service to consolidate contracts and meetings online.
After decades of bankruptcy stigma, the US model has begun to take hold in Finland, allowing more companies to take more chances, says Mikola.
AMSTERDAM
From its end, Amsterdam – already a crowdfunding leader in Europe – has raised €128 million in 2015, €170 million in 2016, and  €223 million in 2017. It's no surprise the European Commission in 2016 chose Amsterdam as its European Innovation Capital, leaving mega-city Paris in the dust.
By way of example, Netherlands' first fintech mega-successes Adyen – providing payment solutions for Netflix, Airbnb, Uber and Spotify – valued at over one-billion dollars.
Carrierebus validates the (self-evident) notion that Amsterdam has "terrific tech talent, world-class startup ecosystem and acumen for innovation", noting the city ranks fourth in app development.
Forbes reported on this stunning seismic shift. Pieter Leendertse, co-owner of KesselsKramer, the agency behind the marketing of "Iamsterdam," was quoted in the Forbes article explaining the allure: "We have tempting tax laws, high standards of education and the world's best digital infrastructure."
Setting up shop in Mokum are the household-name biggies as Google, Uber, Salesforce, DoubleDutch and Cisco. Our international friends would know homegrown names as TomTom, Booking.com, WeTransfer and The Next Web, whose startup conference (like Helsinki's Slush) has shaken up the region. Cumulatively, the city's tech talent pool is said to be a quarter-million people –and relative to its population of 830,000, a gobsmacking number.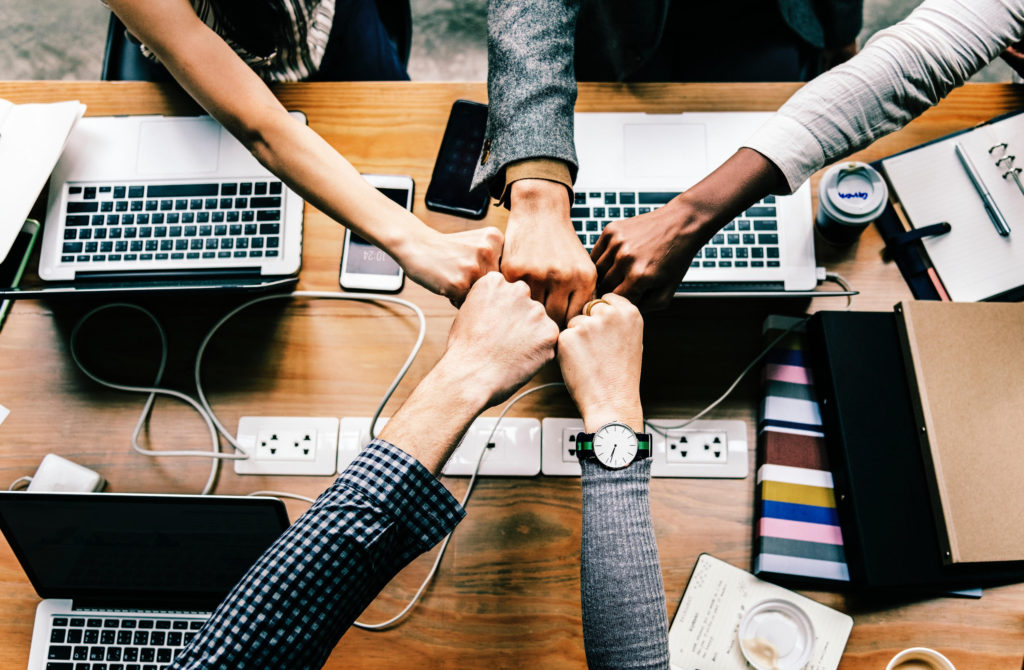 Harnessing the torrent, Amsterdam has created various state programs to facilitate the existing startup, and burgeoning startups.
With the StartupAmsterdam initiative, 250 stakeholders, startups, and the City have joined to make the region Europe's most competitive location for startups. Its mandate is "to strengthen its ecosystem and invest in creating a vibrant startup scene" tying together startups, scale-ups, local and international tech talent, accelerators/incubators, co-working spaces, startup/tech academies, corporates, investors, research institutions, universities, governmental bodies and even other startup cities.
Similar to Helsinki (or vice versa), there are government tax reliefs and allowances for new entrepreneurs, including the innovation credit from the Ministry of Economic Affairs, that supports small companies in taking up risky innovation projects.
The Startup in Residence program was launched as both a training ground, and a coaching hub, for entrepreneurs whose goal it is to address "key social challenges in Amsterdam." Amsterdam's Capital Week features high level connections for startups and investors.
Various initiatives have lit an unstoppable brush fire of innovation, such as startup support initiatives as Holland FinTech, and Europe's best-performing accelerators Rockstart and Startupbootcamp.
Part of the grander plan is tap this potential at an early age; to bridge youth and technology in the educational system. Coding for Amsterdam teaches schoolchildren computing, while universities have leveraged Amsterdam School of Data Science. The program, in tandem with tech giants Google, Facebook and Philips, is a coalition of four major universities, with in excess of 250 bachelors, masters, postgraduate and professional degrees.
Community aid and virtual mentorship has boosted the scene.
Iamsterdam is an online portal, which, for startups, offers a chance to "explore Amsterdam's co-working spaces, accelerators and incubators; find tips on getting access to capital, skilled talent and launching customers; and reach out to our startup liaison for additional support."
It says it was responsible for facilitating billions of Euro of commerce.
Through it, entrepreneurs can find a myriad of resources, including funding tips, legal advice, patent advice, angels and VCs, bootcamps, startup events, meetups, access to customers, and access to talent.
What's more, 2,000 startups and scale-ups are searchable as a network resource.
Similar to Helsinki's startup hubs (or vice versa), in 2016 the 64,000 square meter B. Startup School Amsterdam (BSSA) opened – with partners as Sodexo, PWC, Cisco, Microsoft, IBM and Cognizant  –  helping recent graduates learn new tech skills.
Project managers say this is the beginning of what they hope will be a "West Innovation District", dubbed Riekerpolder, a ripe environment for entrepreneurial growth. So too, the 70-hectare Amsterdam Science Park houses more than 120 businesses and research institutions, with a focus on up and coming technology.
Tom Vroemen, co-founder at BuzzMaster, says that part of the allure for startups in the Netherlands is that "The Dutch have made a very welcome environment for internationals, and everyone speaks English very well. It is not a big thing to adapt your company culture to a more international culture."
Amsterdam-based Buzzmaster is the company responsible for interactive conferences for the likes of UN, Google, World Bank, KLM and Tommy Hilfiger. According to Vroemen, about 25 percent of the team are expats. "We never made a difference between local or expats and that really paid off," he said.
Vroemen is also one of the founders of CrowdAboutNow, touting itself as the "first investment crowdfunding company worldwide."
WeTransfer's Chief Operating Officer, Marilit Hooft-Bolle, explained that "Amsterdam has a great central location in Europe."
That is further bolstered by the city's "multi-cultural, multi-lingual environment", affordability, and short commute times. "Small benefits like these can make a huge difference for talent, and it's never hard to convince people to move here."
What's more, inclusivity "is a great starting point to attract talent," adds Hooft-Bolle, citing that there are around 30 nationalities and a mix of various cultures and backgrounds at WeTransfer HQ in Amsterdam. "All these differing viewpoints and contributions allow for richer outcomes and strong business results."
Over the past few years, venture capital has found its way to Netherlands-based start-ups with initiatives like Start-up Delta, helping to put Netherlands on the map. With more funding coming in, entrepreneurs have been able to build out their companies, bringing impressive returns for the investors, which in turn, attracts further capital into the Dutch market, explains Hooft-Bolle.
"This has helped successful entrepreneurs reach their targets faster, and fosters the Dutch start-up community, and its global ambitions. There seems to have been a tipping point in the recent years where this acceleration has materialized," said Hooft-Bolle.
Other companies such as bunq have further reaffirmed that a large part of their success is attributed to the fact that the city of Amsterdam attracts loads of early adopters, features great international talent and also that it is the financial heart of the Netherlands. Seeing as bunq is a technology company which happens to be one of the most advances banks in Europe, the city provides an incredible ecosystem which fosters growth.
The spotlight's on Helsinki and Amsterdam, both quickly becoming much-desired hubs of growth, while sometimes using their own strategies, other times using what may very well be unintentionally similar strategies. Two and a half hours apart by air, the tale of two small cities is also a tale of two burgeoning giant startup centers.