Thank you to our partner at Helpling for connecting our community to a network of household help in the Netherlands!
Have you been stuck inside, working from home? Spending all your hours behind a screen instead of cleaning and organizing, let alone getting any fresh air. How nice would it be to be able to open your door for a reliable cleaner and get a little extra time to yourself?
Luckily, finding household help in the Netherlands doesn't have to be difficult. And knowing what to look for is the first step.
For example, did you know that a household cleaner is usually called a schoonmaakster? Which is different from general household help (hulp in het huishouden)?
Read through our guide to learn how to find the best help and what costs you can expect.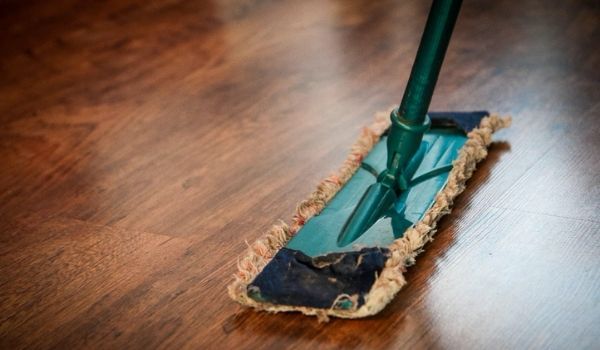 How to Find Household Help in the Netherlands
There are a number of ways to find someone to help you keep a tidy home. And you don't have to look very far!
Ask expat Facebook groups for recommendations
Facebook groups are a great resource for nearly any question you have about expat life. You can join general groups for expats living in the Netherlands, nationality-specific groups, or even interest-based groups in your city. Whether you want to meet expats in Utrecht or work with international women in Rotterdam, there's a group for you.
And of course you can always ask the Expat Republic Facebook group in your city! We currently have groups for Amsterdam, Rotterdam, Utrecht, Eindhoven, and The Hague.
But before you ask for recommendations, search the group first for terms like "household help" or "house cleaners." There's a good chance that someone in the group has already asked the same question.
Ask your friends and colleagues
Even if a company or person has dozens of rave reviews, you'll probably trust a recommendation from a friend above them all! If they've lived in the Netherlands for a while, they may even have recommendations for multiple cleaners.
Check the announcement boards at your local shopping centers and grocery stores
Many supermarkets in the Netherlands have a board where customers can hang announcements and posters. Check them for anyone advertising their cleaning services! Keep an eye out for "schoonmaker" (cleaner) or "huishoudelijk werker" (household worker).
You can also post your own announcement with information about the position. Be sure to mention:
what you need help with
what you're willing to pay
whether you require previous experience or references
whether you need someone who speaks English
If you add a Dutch headline, you can write "schoonmaker gezocht," which means "cleaner wanted."
Advertise on Maarktplaats
Maarktplaats is like the "ebay" of the Netherlands. A marketplace where people can post things for sale. It's also a nice way to get second hand goods one the cheap. Searching on "schoonmaker gezocht" (Cleaner wanted in Dutch) will provide you a list of ad samples you can use. Conversely you can just post your ad in English, but make sure to put some Dutch in there to widen your search range.
Sign up for Helpling
Helpling is an online platform for booking and reviewing household help in the Netherlands. Through their website, you can:
Find a fully insured cleaner in your area
Compare reviews and rates
Schedule bookings
You can select tasks you want regularly, as well as add occasional services such as oven cleaning and window washing.
Also, if you're interested in working as a cleaner through Helpling, you can always sign up here!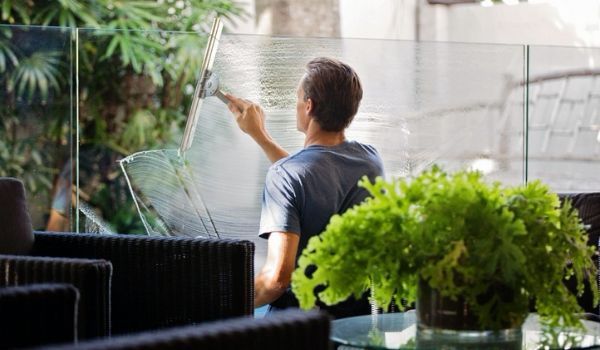 Household Help Pricing and Costs
A house cleaner in the Netherlands typically costs between €10 to 15 per hour. Unless your cleaner comes three or more times per week, you don't need to withhold taxes or social insurance. And depending on the distance they need to travel, you may be asked to cover their transportation costs.
If you have someone come regularly, consider buying insurance for your household items. That way, you can purchase a replacement in case your household help accidentally breaks something! Most home or home contents insurance will also cover theft, but be sure to check your policy.
And if you want to be a freelance household cleaner, you may want to purchase insurance yourself. As of 2020, self-employed people are not required to take out certain insurances, but better safe than sorry! And remember to declare your earnings on your tax return.
Whether you hire household help or you work as a cleaner, we recommend you speak with a tax advisor. We don't want you to break any rules!
Dutch Cleaning Companies versus Individuals
Are there advantages to using a cleaning company versus a freelancer? There are pros and cons to using both.
If you hire an individual through a personal recommendation or Facebook group, it can cost you less. But going through unofficial channels can also be risky. A certificate of good conduct (verklaring omtrent gedrag) is one way to verify an individual's credibility.
Anyone can apply for a VOG via their municipality, online, or the Ministry of Justice and Security (Justis). If Justis concludes that you haven't committed any crimes related to your field, you can receive a VOG!
A Dutch cleaning company may require their employees to have the certificate. Sometimes they will also verify the identities of their employees to ensure trust in their workforce. Plus, companies may offer insurance for any damages (you know how the Dutch love their insurance).
But their prices will probably be higher than if you choose someone who works for themselves. Some companies, however, offer reduced rates for recurring bookings.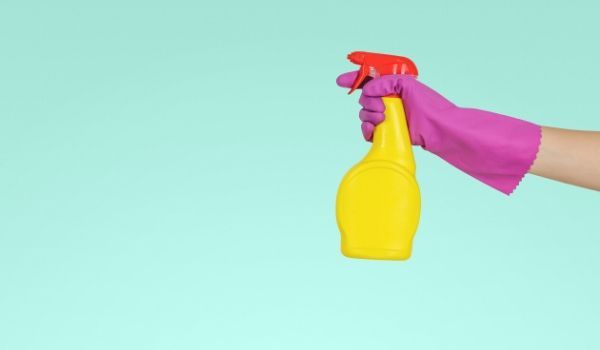 Come Home to a Clean House
Ultimately, finding the best household help in the Netherlands comes down to trust. If you're going to let a stranger into your house, you'll need to trust them from the start!
Hiring a cleaner through Helpling is easy, fast, and most of all, trustworthy (Helpling takes out their own business liability insurance as a precautionary measure). Sign up today to find the household help that's right for you!