The Netherlands offers a ton of great things, but the weather tends to not be one of them. From the rain to the wind, the low countries tend to leave much desired in terms of weather. But, on the other hand, its cycling culture is a definite pro. From a more sustainable mode of transportation to a constant exercise activity, cycling is a bonafide culture in the Netherlands. The country also features some of the most stunning bike routes you can imagine. But what happens when cycling culture and weather mix? With this in mind, we put together a little list of tips for cycling in the Dutch wind.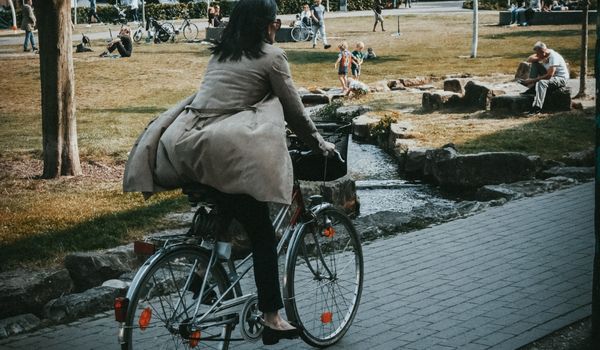 5 Tips for Cycling in the Dutch Wind
1. Wear appropriate clothes
This may sound obvious but wearing the appropriate clothes is our top tip for cycling in the Dutch wind. This includes gloves, hats, layered clothing, and a nice warm coat (a vest will do as well). But try not to dress too bulky, and ensure everything is weatherproof.
2. Find the best route
Look for the best route that offers shelter from the wind. Rows of trees or houses on both sides will shelter you from nasty crosswinds. Plus, most cities in the Netherlands are lined with both, so there are plenty of route options.
3. Assume the position
Sometimes the best wind-free route is not there. In these cases, you will need to appropriately position yourself on your bike for cycling in the Dutch wind. Here are our tips:
Hunch over handlebars to reduce wind resistance
Don't wear baggy clothes. They will act like mini sails, trapping wind and creating resistance
If your bike has gears, use a low gear. You may move slower, but you'll get less tired
4. Be mindful of crosswinds
Think of this. There's a strong gust of wind from your right while you're making a right turn. This could turn dangerous, especially in urban areas with much traffic. Such a scenario can knock your wheels from under you. To avoid this, you can identify where the wind is coming from and adjust accordingly (MUCH easier said than done). But you can also ride in a group. Even if you don't have a group with whom you set out on your journey, the Netherlands is stacked with cyclists, so riding within one is easy. This process is called "drafting". In crosswinds, draft behind and off to the side of the cyclists at the head of the pack.
5. Look out for flying objects
This one is self-explanatory. The higher the wind, the more chance it is moving otherwise stationary objects around. Don't get knocked off your bike (or worse) by a flying garbage can.
There you have it. Now you're ready to get out there and trek through the challenging Dutch climate. But, in case we missed something, tell us your top tips for cycling in the Dutch wind on our Amsterdam Facebook group.