From life and health coaches to leadership and career mentors, coaching can be the solution that bridges where you currently are with where you want to be. We spoke to Tarek Beram from Koach.net (a website that harnesses the power of technology to connect you with world-class coaches no matter where you are) to discover the impact of coaching and who can benefit from it.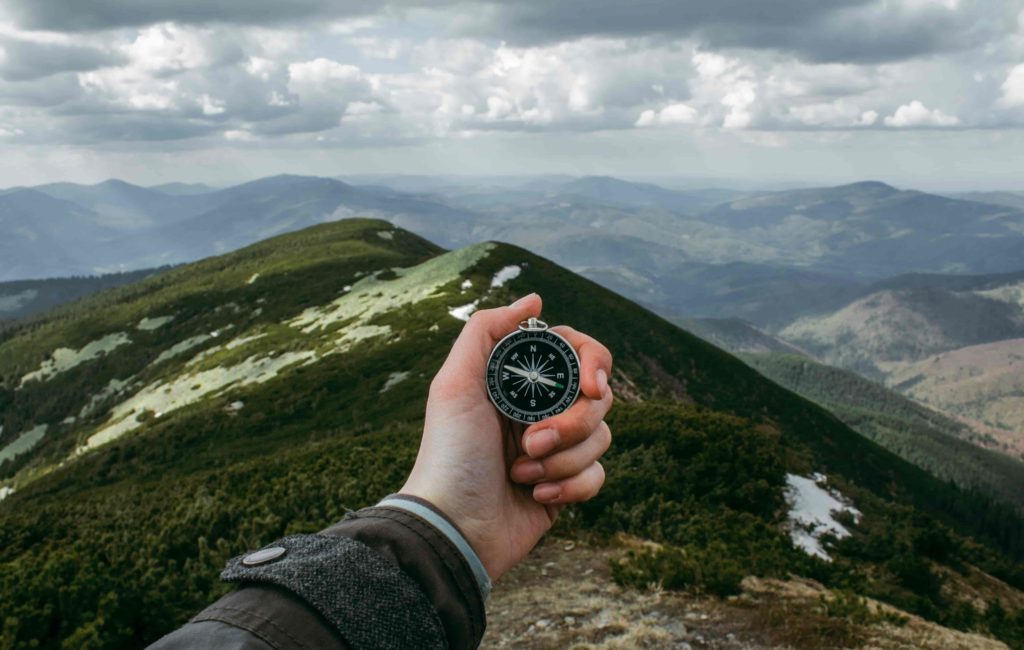 First of all, what is coaching?
Simply put, coaching is a process that aims at improving a person's performance. There are many different areas of expertise in coaching, from career and lifestyle to health and leadership, but they all help support a person in defining and reaching their goals. "A coach is someone who is trained and educated to be a coach", says Tarek. "Coaches understand the techniques and they understand the methodologies that they can use to achieve results with clients."
"I come from a background in Human Resources Management, where coaching is always a big part of the people development agenda," says Tarek. "I saw first hand how powerful coaching is in making a change in someone's life and how it can help individuals and teams to reach full potential. I also saw how it was being used by all successful people around me to maximize performance and achieve challenging goals"
Read on to discover why you may find it helpful to introduce a coach into your life.
You lack clarity
Sometimes it can be hard to define your goals and figure out where exactly to begin. You know you want to achieve something, but sometimes the notion of success can become too overwhelming to even start taking action.
"I would say the number one benefit of coaching is clarity," says Tarek. "You get clarity on different levels. It goes from understanding where you are and where you really want to be, to realize what you need to do to get there, and a coach definitely helps with this."
You have goals, but struggle to follow through with them
For many people, reaching the goals they've set for themselves can prove challenging. It's not the goal-setting that's necessarily difficult, some people know what they want, but it's the art of actually following through that they struggle with. Whether it's a New Year's Resolution or something you've always wanted but just never got around to completing, a coach can help you not only define your goals but helps you realize why you must achieve them while offering perspective on why you may be failing to achieve them in the first place.
"The thing is that most people think they only need coaching when they're in trouble or when things are going really bad," says Tarek. "But when you actually think about it, all the successful people around us are able to maintain their successes with the help of a coach. So it works both ways when you're struggling to make a change and also when you're targeting to improve and become better at something."
You're running low on motivation
It's not uncommon for people to set goals and then find that they can't really be bothered to complete them. You may be struggling to see the point or something you were once incredibly passionate and excited about may now seem too unachievable. Cue coaches. "The coach helps you with motivation because that's someone who can understand you better," says Tarek. "A professional coach helps you create a realistic plan and understands what motivates you to push you to take the necessary steps to follow through on your plan. This is why coaching is hard to replace with an app. Apps can't provide that complete personalized experience that requires human interaction."
Types of Coaching
Life coaching – If you've hit a point in your life where you're not sure what's next, or you simply want to unlock your full potential, then a life coach could be for you. The right life coach can help you reach the clarity and motivation necessary to achieve your life goals and full potential.
Leadership Coaching – Continue to improve your leadership style with the help of a leadership coach, who can help you make and maintain a positive and lasting impact on your team and organization.
Career Coaching – Whether you're contemplating a career change, searching for the right career for you, or simply just wanting to thrive in your current work environment, a career coach is invaluable in making critical career decisions.
Health coaching – With the pressures and demands of a modern lifestyle, maintaining optimal health can sometimes be difficult. A professional coach can help you set realistic health goals that can fit into the chaos of everyday life while making sure you stay on the right path.
Mentoring – "A mentor is someone who you want to follow the same path that they followed," says Tarek. "For instance, if you're a marketer then a great mentor to you would be someone who's already a successful marketer. Someone who has gone through the same things you're going through and can help you so that it's less difficult for you."
 How to Choose the Right Coach
With so many people now calling themselves coaches, choosing the right one can be difficult. The first thing is to make sure the coach you are considering has the correct qualifications. "All of our life, career and leadership coaches are accredited by the International Coach Federation," says Tarek. "The International Coach Federation is the main global body and is the golden standard of coaching, the requirements to get accredited are really tough."
"The number one thing I'd advise would be to first think about whether you need a coach and for what purpose," says Tarek. "You don't need to have the answers, but try and have an idea about it. Then I would advise to book an introductory session with one coach or more and discuss with them the thoughts that you have around your coaching needs and see how you feel about it. It's always worth just giving it a go, especially if the coach offers a free introductory meeting. You will never walk away empty-handed because even if you decide not to go ahead with the coach, you will at least get good feedback from the discussions that will help you further your thinking."
Koach.net also offers a matching service that is available for free and helps individuals and organizations if they're not really sure what type of coach they're looking for. "We ask them questions and use this information to make recommendations that fit their needs, requirements, preferences, and budget," says Tarek. "They can then meet the suggested coaches for an introductory session and see how they feel about them. It's absolutely free and there's no commitments or obligations to choose the coach if you don't feel strongly about her/him."
Access a coach easily
With Skype calls and other digital means challenging the need for face-to-face sessions, accessing a good coach has never been easier. "With Koach.net you can have face-to-face or online meetings," says Tarek. "That was important to us because we want to give access to everyone. We now provide access to accredited coaches, easily and very simply. Anyone can have this access from anywhere around the world."
Koach.net also has coaches available in many different languages. "English is dominant, but languages including Dutch, German, Spanish, French, Italian, Arabic, and Portuguese are available, and the languages are increasing every day."
Talk to a professional coach for free
With koach.net every coach offers a free introductory session so that you can ensure you're happy with your chosen coach. If not? No problem, just try a free introductory session with different coaches until you find the right fit. There are no obligations, no lock-in commitments and really no reasons not to give it a go.
"A "click" with the coach is important for the coaching relationship to work. That's why all of our coaches offer a free introductory session" says Tarek. "In the session, you can discuss your coaching needs directly and confidentially with the coach and hear back how the coach can help you. There are no obligations. Just choose a coach and book a free session. That simple."