Depending on who you ask, artificial intelligence (AI) could be about to end the world or save it. But beyond the ideological hype, most AIs only exist for practical, everyday use. They can save you hours of effort when coding websites. They can create eye-catching imagery to help sell your content to consumers. They can generate reams of copy in a heartbeat.
Yes, AI is already transforming the way we work. And the expat community is no exception to that. There are many AI tools which internationals could use to make life easier in their new home. Like any tool, though, getting the most out of them depends on selecting the right one for your needs. At Expat Republic, we have compiled a list of AI apps for every occasion as you settle into your new home.
Translation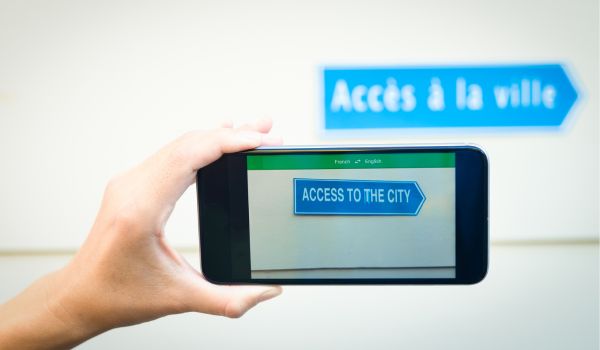 It will not come as a surprise that the most trusted AI tools for non-native Expats is by Google. The first version of Google Translate was launched in 2006. That makes it the oldest technology on this list.
First, the app used statistical machine translation. This was fine for quick literal translations – but less so where users needed extra context. In the years since, Google has built on that model, though. Now it deploys AI-driven features, adding contextual awareness for translations. Google Translate can convert text and speech into 133 languages via the mobile app. Using Google Lens, you can even translate written words direct through your camera! Perfect for the expat on the go if you're navigating a new country without learning the language.
Of course, other translation engines are available. DeepL Translator is an AI translation service. Launched in August 2017 by a Cologne-based company, it now supports 31 languages. Dutch is part of the program.
DeepL's proprietary tech uses machine learning trained with a Linguee database. Linguee is an online bilingual concordance. It provides an online dictionary for a number of language pairs. Using this means DeepL's developers believe the tool has the edge over other translators. This is because its new architecture of neural networks results in more natural-sounding translations.
Chat Bots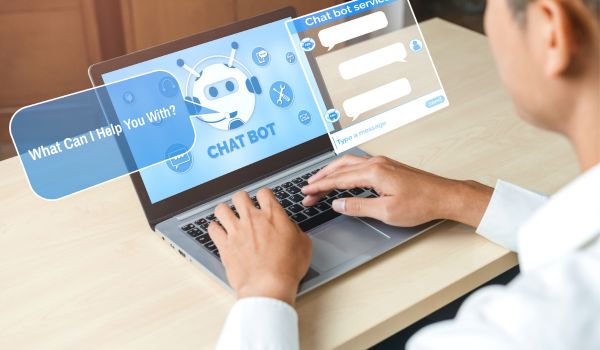 Of course, direct translations are fine if you have the time and skills to write for yourself. But internationals building a business, who are not writers by trade, may not have either. Beyond simple translation, there are also many AI apps that can write content for you.
Generative AI is a type of AI that can create a wide variety of data, such as images, videos, audio, text, and 3D models. The most famous – and one which many others have built on top of – is Chat GPT. Developed by OpenAI, the program uses the company's large language models. It supports more than 50 languages and can generate basic articles in seconds. It is even available for free – though that version has reduced capacity. It also has paid versions. For more advanced writing, though, it is worth considering a more specialized model.
Web Design & Coding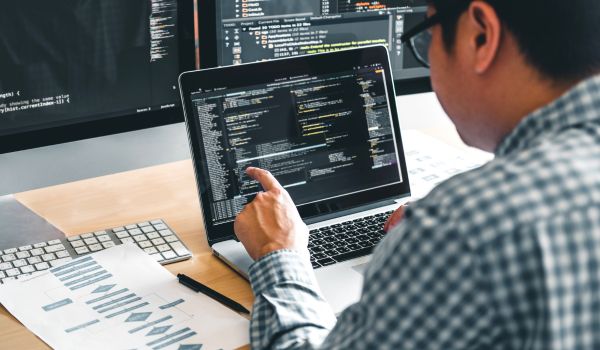 Building a website is only half the battle, though. If you are looking to build in new functionalities or update what it can offer, you will need code. Learning to code has historically been very long and complicated. But now, AI can recommend code to build whatever you want based on your suggestions.
Amazon CodeWhisperer is a general-purpose, machine-learning-powered code generator. As you write code, CodeWhisperer automatically generates suggestions in real-time. The recommendations are based on your existing code and comments, making upgrading your site easier than ever.
Another older company throwing its hat into the AI ring is Wix. Founded in 2006, the software company provides cloud-based web development services. Its original service allows users to build websites using drag-and-drop tools and pre-made templates.
However, expats looking for even more help designing their website might consider its AI service. Wix ADI's no-code AI tools are an all-inclusive platform offering end-to-end website services. The tool uses AI-powered coding to build websites faster, saving you time to concentrate on your product.
Writing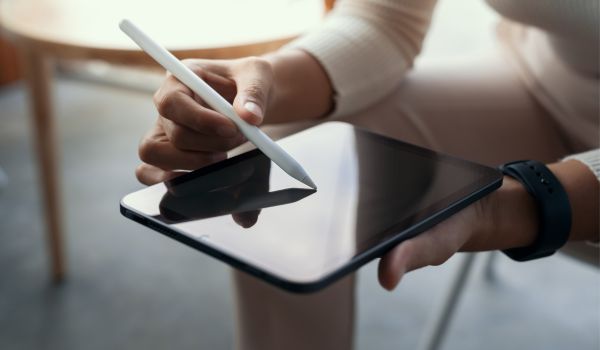 That brings us to content. Internationals starting a business in a new country often face a problem. How do you attract customers who speak a language you are yet to master? Populating a website in their second or third language was a risk. So, paying for translation services was often the only answer.
Now, AI technology is changing that. Powered by Chat GPT, Writesonic is an online AI platform. It helps internationals generate sharp content in more than 24 languages. That includes Dutch and English. It puts out SEO-friendly text for blogs and social media ads – helping boost search rankings. And at a fraction of the price of an external translator.
Jasper AI is another AI which deploys Chat GPT technology. Again, the tool is designed to generate marketing copy. This includes blog posts, product descriptions, company bios, and social media captions.
The differentiator with Jasper AI is that it does more than generate content from a single input. It also includes free content templates of many different varieties. Using these, Jasper helps users tailor content optimized for Google search. That might take a little longer, but the results are worth the wait if you want to make some eye-catching content.
Another option for short-form content of this kind is Copy AI. Again, the platform makes use of OpenAI's GPT-3 large language model but with micro-copy in mind.
A program like Jarvis might work best for long pieces of writing. But Copy AI is particularly effective when it comes to social media management. Using machine learning, it generates content like blog headlines, emails and social media posts in over 25 languages. This can enable internationals to open up their content to new audiences quickly, effectively and cheaply.
Read Also: Rentbird: the company leveraging AI to find your next rental apartment
Many generative AIs ask for a monthly subscription to get the most from them. But there are free AI tools which expats can also turn to in a pinch. Simplified is an AI writer who functions in over 30 languages, including Dutch.
Users need only sign up for a free account before using the software. At that point, they can use the tool to generate up to 1,000 words of material every month. Generating more words than that does incur a fee – so it may not be perfect for populating a whole website with text. But it does make it perfect for nipping and tucking content that already exists. It can generate small texts quickly, helping update your brand and boost productivity.
Many AI tools specialize in short-form content. Ads, product descriptions, SEO copy. But what if you are looking to produce long-form content instead? To produce a short story, or even chapters for a novel, complete with illustrations?
Rytr can deal with the standard demands of generative AI, from email templates to blog ideas. But its potential for bigger projects sets it apart from the rest. It has more than 30 languages, again including Dutch. This makes it an excellent jumping-off point for a creative expat. It can help convert work into the local language and also help beat writer's block to meet deadlines.
As noted, depending on your needs, different AI tools will be useful to you. You need to know that search engines like Google can detect AI content. That can impact your search engine ranking and SEO scores. If the text you generate specifically aims at an established readership, that may not matter to you. But if your aim is to use the text to boost Google prominence and increase traffic, it matters a great deal.
Originality.ai is a content detection tool which can help you work around that. The AI-powered tool analyses content, flagging things that seem machine-written or plagiaristic. By rewriting text according to its warnings, you can reduce the risk of it getting spotted as computer-generated content.
Transcription AI Tools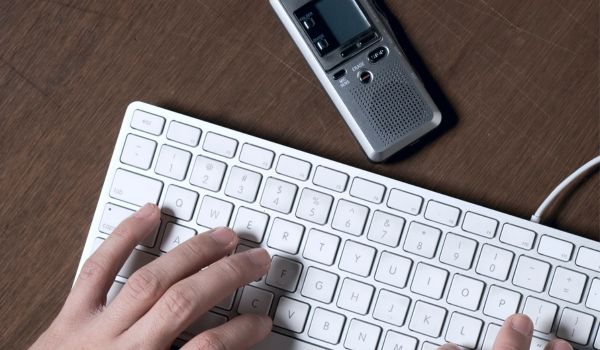 If your work involves taking notes through lengthy meetings, a transcription AI can be a great time-saver. By automating the conversion of speech to text, you can dedicate more time to picking out the important parts of your report. That can be even more helpful if you take notes in your second language.
Speak AI is a voice-first app for conversations and meetings. The AI-powered tool can connect to Google Meet, Zoom or Teams meetings. Its note-taking features can help remember and search voice conversations for key moments. It also has a feature to pick out keywords. Unlike competitors like Otter, Speak AI also covers Dutch. More than that, it can translate your text into more than 70 languages!
Productivity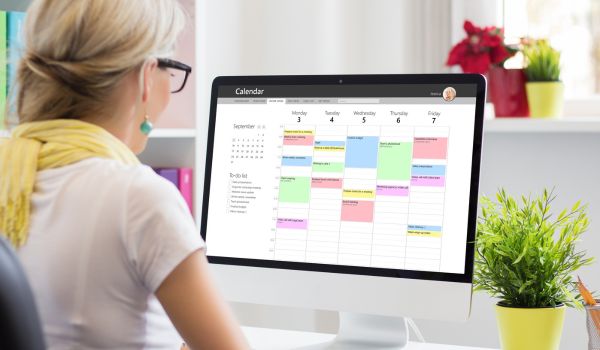 Once you have your text, some AI tools can help you make sense of it. Editing text for non-native speakers can be tough, but tools like Notion AI are available to help expats in need.
Notion AI supports more than 10 languages, English and Dutch among them. So, it can be helpful for a little light translation. But what sets it apart is that it focuses more on adapting tone, spelling and grammar. It can also help find synonyms, enabling you to spice up your content in the language of your new home.
In conclusion, AI technology is rapidly advancing and transforming various aspects of our lives, including language translation, content generation, web development, code generation, and more. Expats can take advantage of these AI tools to overcome language barriers, create compelling content, build websites, and streamline their work processes. However, it's important to choose the right tool for your specific needs and consider factors such as language support, features, pricing, and accuracy.