Do you live in Holland, and would you like the idea that you could approach an attractive person and say something in Dutch to check if there could be something more in store for you? This mini crash course for Dutch pick-up lines could be a step in the right direction….
First of all, let's start with the typical word for pick-up line… In Dutch, you call it openingszin, a sentence of opening, an opening sentence…. It literally suggests that it could open things up.
By the way, the Dutch word zin can mean more than one thing… de zin is sentence and… it could also mean sense. Heeft een openingszin zin? Simply means: does a pick-up line make sense? And… zin can also mean that you are in the mood for something. If you say: ik heb zin in bier, then it means: I would love to drink a beer right now, and if you say: ik heb zin in jou, then you say I am in a great mood to do special things with you.
You might wonder if een openingszin really works, so here are some thoughts to play with… First of all, words are just words, and the magic openingszin does not exist. On top of that, it rarely functions all by itself. There needs to be a good vibe and atmosphere, and it always helps if the other person really likes you. Another important aspect is delivery. How you say something is very important. 90% of communication could be nonverbal, certainly with new encounters like this. And there is also the right timing, of course…
On the other hand, if you don't say anything, then nothing might happen… And if nothing happens repeatedly, then life will be boring, right? So it always helps if you understand that life is an adventure, and it always helps if you remain lighthearted and when you can have fun with it.
However, you never know… if you try things in Dutch, it could add something extra. It could work to your advantage. You might come across as more intelligent. And… now that you do it with Dutch, you can always suggest that you only want to practice your Dutch. Now there is nothing to lose and a lot to gain!
That is why you will find 10 pick-up lines that you can use. Some are very easy to remember, but also quite unoriginal and uncreative sometimes. Then there will also be some longer sentences and some cheesy ones (pun intended). You'll get some tips to make it easier to remember certain sentences, should you need them. So, let's get started…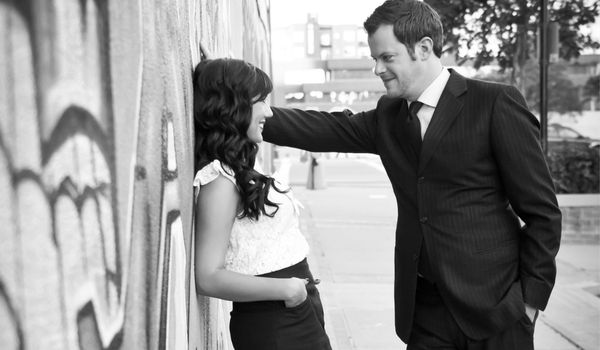 1. Kom je hier vaker?
This simply means: do you come here more often? It is not original, but at least you could start a conversation. One important thing, though, vaker may sound to your ears like f*cker, but… it simply means more often. Vaak in Dutch means often, and it should be easy to remember. Just think of the desired time frequency that many people would like when you talk about an English verb that sounds more or less the same.
2. Hallo daar!
This one is very simple. Hello there! It could be een goede ijsbreker, a good icebreaker. First, you need to break the ice and then hopefully, later, it will also start to melt…
3. Bij jou of bij mij?
Once you have started the conversation, it may be time for action. Certainly, when a bar starts to close, what to do next? Bij jou of bij mij is very direct, and it means at your or my place? It is still vague about the activities that should take place there… Some Dutch people may call it: koffie drinken (drinking coffee) zullen we bij mij koffie drinken? (shall we drink coffee at my place) and yes… sometimes it literally means that you will only get one cup of coffee!
4. Hé is / staat je wifi aan? Ik voel een connectie!
A bit of humor could always work. Is your wifi on? I feel a connection. The good is that it should be relatively easy to remember this sentence, yet… it could show some intelligent wit.
You can say: is je wifi aan and… if you like to sound even more Dutch, then say: staat je wifi aan? In Dutch, you'll often hear staat in stead of is, de muziek staat luid is another way of saying: de muziek is fluid.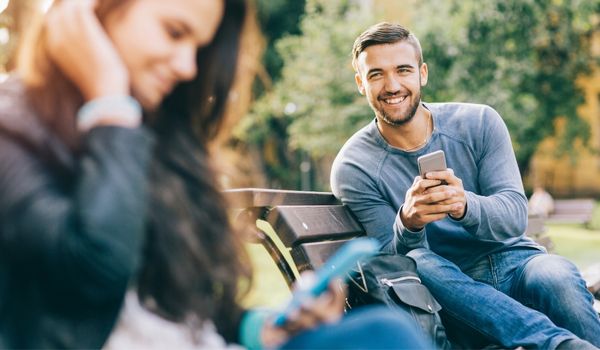 5. O nee! Ik kan mijn mobiele telefoonnummer niet meer vinden. Mag ik jouw nummer hebben?
If, for any reason, you decide that you want to take more time, then asking for a mobile number could be a good strategy. Here you simply say: help! I cannot find my mobile number anymore, is it ok to have yours?
Just notice that in Dutch, verbs do often not stand together. That is why you find vinden at the end of the sentence. Now that you know this, it is easier to remember, right? If needed, simply make the first sentence shorter: O nee! Ik vind mijn mobiele telefoonnummer niet meer! will also do the trick.
6. Stop de dief! Bel de politie! Hij / Zij steelt mijn hart!
With this sentence, you could use more of your theater skills. It could work, certainly, if you know how to deliver it. One thing is certain…. You will get more attention! Stop the thief! Call the police! He / She is stealing my heart…
7. Hier ben ik! Wat zijn je twee andere wensen?
You'll need more confidence for this sentence, and it could work both ways. You might come across as arrogant, but… saying this could also be a sign of confidence, and confidence is something that could make you look more attractive.
It means: here I am. What are your other 2 wishes? Hopefully, the other person will not say: ga weg en laat me met rust (go away and let me with rest, don't bother me). However, now that you have granted the other person 2 more wishes, exciting things could happen… You could also hear kom hier, ik wil je! Come here, I want you!
8. Slaap je op je buik?
Do you sleep on your belly? This question works best when the answer is nee (no) because you can simply add: mag ik dat dan? (is it ok if I do it, then?)
Do you often use mag ik? when you ask for permission. Mag ik koffie, simply means: can I have coffee? You could also use it if you like to ask for permission to touch another person. It is always good to be a real lady or a decent gentleman.
9. Help! Ik verdrink in je ogen en ik heb geen zwemdiploma!
This pick-up line is quite Dutch… It says: help! I am drowning in your eyes and do not have a swimming diploma.
Here you can observe two things… Although verdrink looks like drink, there is a huge difference. When you say: ik verdrink, it literally means: I drink too much, and this is the idea of drowning… You get too much water, and then you die…
Een zwemdiploma could also be a typically Dutch thing. Strangely enough, een fietsdiploma (bike diploma) does not exist, but most Dutch people do have een zwemdiploma. It goes with a serious exam in a swimming pool, and only if you show that you are capable of certain water skills can you get een zwemdiploma. Zwemdiploma A is the lowest level, and when you have zwemdiplama C, you can consider yourself a true expert!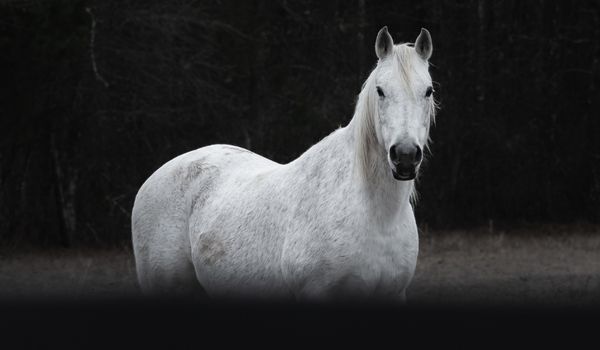 10. Sorry, ik ben te laat. Ik kon mijn witte paard nergens parkeren…
Sorry, I am late. I was not able to park my white horse. For this sentence, you need more confidence; it works better if you are a man. The white horse refers to de prins op het witte paard, the prince on the white horse. In English, you would call him prince charming.
Last but not least, there is an extra bonus, but… it is quite vulgar. If you don't like obscenities, then stop reading now!
Although it could be a clever pun, it is also very cheesy, and chances are high that it does not really work. But… you never know… it could make people laugh, and once again, the fact that you use a clever pun could reflect intelligence.
All you need for this cheesy pick-up line is the word openingszin. It goes like this, hé jij daar. Jij hebt een opening en ik heb zin, dus we hebben samen een openingszin… Would it make sense to you? It says: hey, you have an opening (something open), and I am in the right mood (ik heb zin), so now we have een openingszin… Do you see the pun? So right now, you can play with ten different sentences. What would you think? Could they be effective and… what would you say in your language? Are there certain sentences that could persuade and tempt you? Please share your thoughts and desires here
When you are ready to go one step further, check out the Dutch Brainwash. This masterclass is a tried-and-true program that has the power to revolutionize your Dutch. Aside from tripling your vocabulary in minutes, the Dutch Brainwash has some unique claims to fame. The seven-day intensive course allows you to create your own sentences about anything you please.