The whole of Amsterdam is a remarkable feat of engineering and architecture in its own right. Much of the city that grew out of a 13th-century swamp still stands upon thousands of wooden poles. Yet, from those humble beginnings, it has grown into one of Europe's most vibrant, diverse cities.
The Amsterdam of today is a unique blend of historic and modern buildings. It weaves together a labyrinth of old cobbled streets and innovative new builds. But even in such a remarkable setting, there are some buildings which manage to stand out from the crowd. Enthusiasts in history, architecture, or plain old sightseeing, take note. These are 10 of Amsterdam's iconic buildings no international should miss.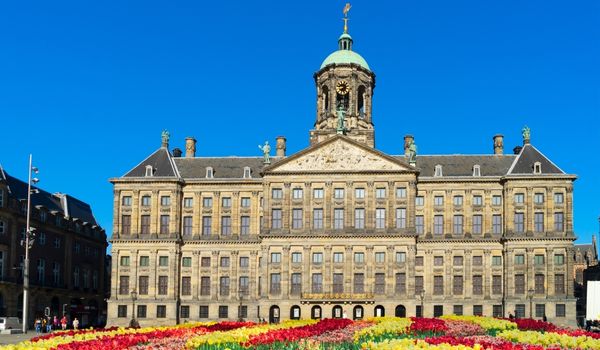 One for the history buffs, the Royal Palace of Amsterdam is unlike any other and is one of the city's most iconic buildings. Not only because this Dutch classicist sandstone structure stands on 13,659 wooden piles to stop it from sinking, either. While it is now one of the Dutch monarchy's three palaces, it was actually built as a city hall. Situated in Dam Square, in the center of the city, its assembly occurred in the Dutch Golden Age. Back then, the Netherlands was a republic! It was not until 1806 that it became a royal home. Invading French armies forced the country to accept Napoleon's brother, Louis, as King.
Louis I of Holland moved to Amsterdam and converted the town hall into a royal palace. While Louis' stay did not last long – he abdicated four years later – the palace became royal property again in 1936. Since then, the palace has hosted landmark events. First, a newly crowned Queen Beatrix greeted people from its balcony in 1980. And in 2002, then Prince Willem-Alexander and Princess Máxima did the same after their wedding.
Visitors are welcome to tour the palace. But, like many attractions in Amsterdam, it is often very busy. As such, you will need to book a place ahead of time.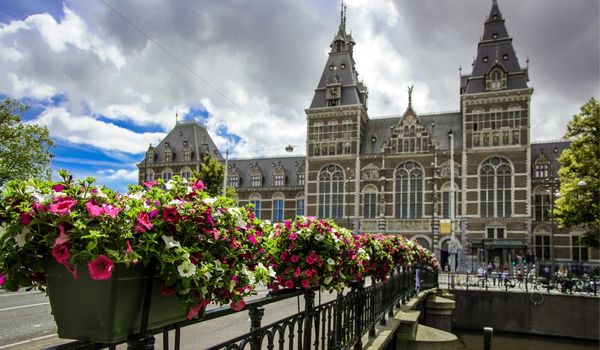 Designed by famous Dutch architect Pierre Cuypers, the Rijksmuseum opened in 1885. Cuypers won a competition for that honor, combining gothic and renaissance elements. Due to this, the iconic building often draws comparisons to cathedrals.
A bigger draw than the exterior is definitely what's inside, though. The Rijksmuseum is a national museum dedicated to Dutch arts and history. It displays 8,000 objects from a total collection of 1 million from 12002 to 000. Amongst them are masterpieces by Rembrandt, Frans Hals, and Johannes Vermeer. This includes the famous De Nachtwacht, helping draw 2.68 million visitors annually.
The Rijksmuseum is ideal for culture vultures, sitting in Amsterdam's Museumplein. Nearby are the Van Gogh Museum, the Stedelijk Museum Amsterdam, and the Concertgebouw. Visiting the Rijksmuseum is free with an I Amsterdam City Card. But due to the crowds, you must reserve a time slot in advance.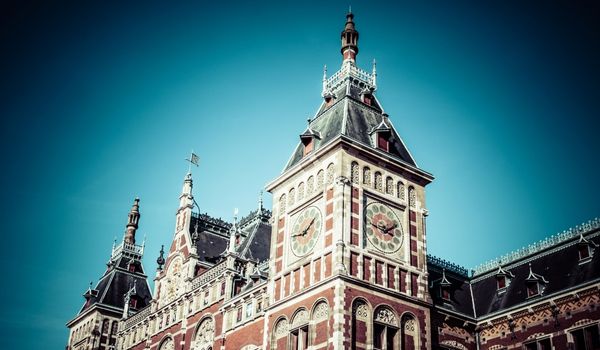 Station Centraal
One of Amsterdam's most striking and iconic buildings also happens to be the one many of you will first have encountered. Amsterdam Centraal is an international used by 192,000 passengers a day. This makes it the most-visited Rijksmonument (national heritage site) of the Netherlands. Another of Pierre Cuypers' designs, the building features a Gothic façade. Like the Rijksmuseum, it also draws comparisons to cathedrals. He certainly had a type (it might not surprise you to hear Cuypers also designed over 100 churches in his life)! Adding to this, the station also boasts a 40-meter cast iron platform roof, complete with resplendent stain glass. But opening in 1889, it was not exactly popular with the locals.
The station's location on the city's waterfront separated it from the IJmeer lake. According to Dutch historian Geert Mak, a popular opinion in Amsterdam was that this would be 'catastrophic'. Some even said it was 'the most disgusting possible attack on the beauty and glory of the capital'. History has proven the best argument against this thesis, though. Centraal is today considered one of the world's most beautiful railway stations.
The station is free to visit. It is a transport hub, after all. It also features an underground shopping passage and international restaurants to accommodate visitors.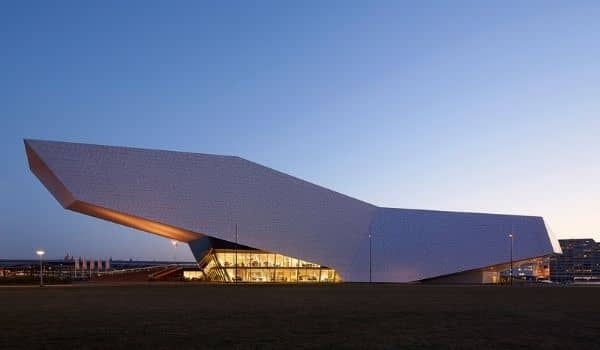 On the other side of the Ijmeer is a very different, modern space. One for film lovers, Eye Filmmuseum is an archive, museum, and cinema. Opened in 2012, it preserves and presents both Dutch and foreign films in the Netherlands. Its vast collection includes 210,000 cans of acetate film, 57,000 film titles, and 250,000 press cuttings.
Delugan Meissl Associated Architects designed the space. The firm's other projects include the Porsche Museum in Stuttgart. According to Eye Museum itself, the building's unique shape is a homage to film. The angular, contemporary style congregates at the interplay of light and dark. As such, everyone sees something different. While some see a bird perching on the bank of the Ij, others see a gigantic eye winking at them across the water. Regardless of what you see, this modern marvel is definitely one of Amsterdam's new iconic buildings.
The Eye is free to visit with the I Amsterdam City Card. Some of the exhibitions carry an added surcharge, though.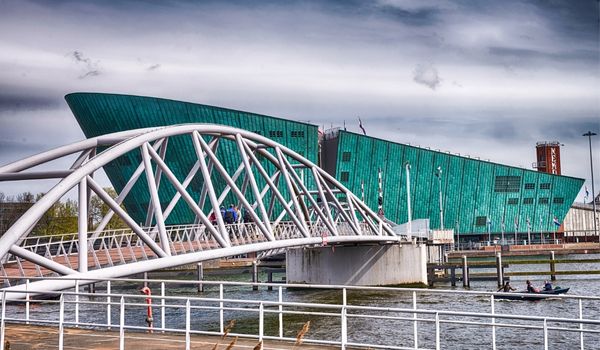 On the other side of the IJ, the NEMO science museum is a stone's throw away from Station Centraal. Its stunning copper-green shape rises above the eastern docklands like a gigantic ship. Indeed, architect Renzo Piano had that in mind when he dreamed up NEMO's distinctive shape. But he had a problem. The new building for Amsterdam's science center was going to sit on top of a motorway tunnel. In the end, the curvature of the tunnel acted as a foundation – and helped inspire the shape of the building itself.
What's inside this iconic building of Amsterdam is well worth seeing, too. It houses five floors of interactive exhibitions as the nation's biggest science center. This makes it an essential destination for family visits. As such, it attracts around 670,000 visitors each year.
Again, you can visit for free if you have an I Amsterdam City Card, But you will need to book in advance. Meanwhile, if you aren't afraid of heights, you can also walk to the top of the building without charge. The piazza 22 meters above water level offers a wonderful spot for a picnic, with views across the city.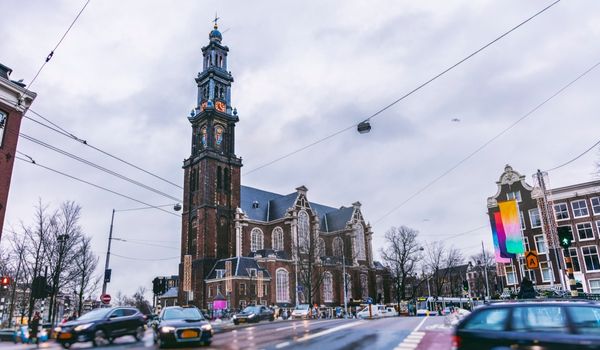 Munttoren was once part of one of the main gates in Amsterdam's medieval city wall. The tower's name refers to the fact that the Dutch used a guard house on the side of it to mint coins in the 17th Century. So, it translates as Mint Tower.
After the gate burned down in 1618, only the guard house and part of the western tower remained. The tower was rebuilt in Amsterdam Renaissance style in 1620, featuring a clockwork with four clock faces and a carillon of bells. The bells chime every 15 minutes, making it the perfect backdrop for sightseeing in the area. The tower itself is not open to the public for visits. But you can enjoy it from many different viewpoints along the surrounding canals. Canal cruises set out from nearby locations regularly.
Standing at the intersection of the Amstel River and the Singel canal, Munttoren is a great starting point for exploration on land, too. The nearby area includes Anne Frank Huis and Tuschinski. It is also close to the famous floating flower market, the Bloemenmarkt, and Kalverstraat shopping street.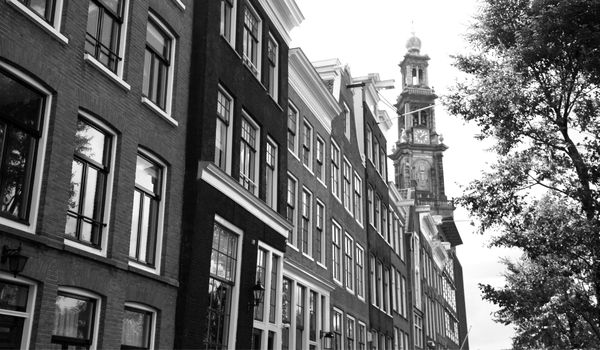 This might not be the most interesting location in Amsterdam for its architecture. But there are none as important. It once housed Jewish wartime diarist Anne Frank, her family and four other people. For several years, they evaded Nazi persecution in hidden rooms in the rear building. The house has been converted into a biographical museum in the decades since. Opened on 3 May 1960, it serves to educate people about all forms of discrimination.
The legacy of Anne Frank continues to speak to people around the world to this day. More than 1.2 million visitors come to the house beside the Prinsengracht canal every year.
Due to this popularity, Anne Frank Huis is only accessible with an online ticket with a time slot. Ticket releases occur two months in advance and on the day on its website. Also, be aware that as an old building, part of the museum is not accessible to people with disabilities.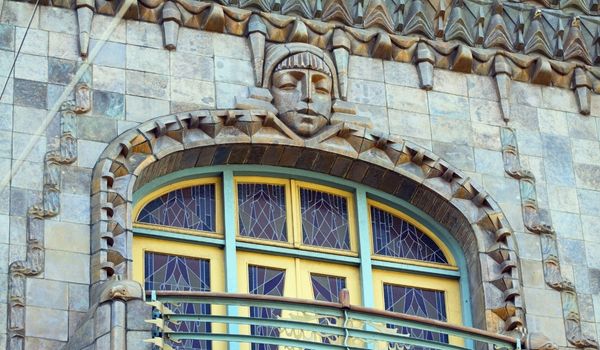 Also steeped in the difficult legacy of the second world war is the Tuschinski Theatre. Named after founder Abraham Tuschinski, the theater boasts a beautiful Art Deco décor. It also contained electro-technical features, thought revolutionary when it launched in 1921. This included a heating and ventilation system to keep the building's temperature even. As such, it proved extremely popular. Newspaper Het Vaderland even said Tuschinski had "donated a theater to our country, of which are unparalleled."
But tragedy soon followed. German company Tobis Film took over the historical site during the Nazi occupation of 1940. The cinema was renamed Tivoli, and Tuschinski, of Jewish-Polish descent, was murdered. Later a fire also broke out, destroying several murals by Pieter den Besten. But against all odds, the venue survived. After the Dutch liberation, the name Tuschinski returned. And in 1967, the site became a national monument.
Today, French-based Pathé owns Tuschinski, and it continues as a working cinema. It hosts national premieres, as well as regular and retro screenings. If you have time to see something, anything, in the Grote Zaal, do it. Even if the film disappoints, the palatial surroundings will not. But if movies aren't your thing, be sure to catch the guided tour instead – to learn more about one of Amsterdam's truly iconic buildings.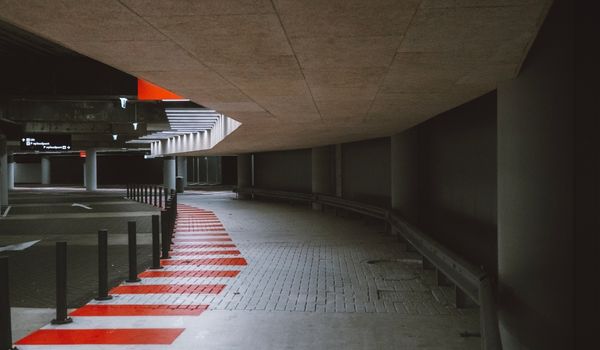 Amsterdam boasts a proud heritage of sporting achievements. Of all its stadia, though, this one is a must-visit. In the Bijlmer district, this stadium takes its name from Amsterdam's greatest footballer. Triple Ballon d'Or winner Johan Cruijff won four European Cups as a player and manager. He won titles Ajax, Barcelona and Feyenoord.
To live up to such a legacy requires an exceptional stadium in its own right. Opened in 1996, the Arena plays home to four-time European champions Ajax. In the decades since, the team has enjoyed many famous nights there. Meanwhile, it has also become a venue for the beautiful game's international showpieces. It hosted matches during the 2000 and 2021 European Championships. It was also the backdrop to the 1998 Champions League final.
With a capacity of 56,130, it boasts an electric atmosphere on matchdays. But if you are not in town when a game is on, it also hosts concerts when it has a capacity of 68,000. Meanwhile, its state-of-the-art retractable roof shields fans from the (often cold/wet) elements. The stadium also hosts guided tours. This shows football's history in Amsterdam and a glimpse of the matchday player experience.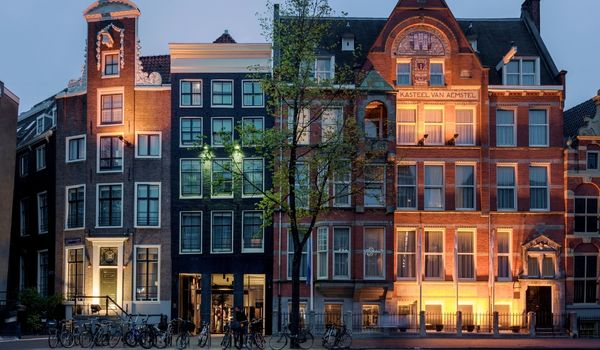 The Nieuwezijds Voorburgwal was Amsterdam's version of Fleet Street. In the early 20th century, it was the historic home of Dutch journalism. Newspaper offices and printed houses sat throughout the district. One such office housed De Tijd until 1974. While the paper has long since departed, its spirit of storytelling lives on. Its former office now hosts 149 stylish hotel rooms designed by Concrete Architects.
Traces of INK Hotel Amsterdam's history are all throughout the hotel. Its personalized suites hold antique objects, like typewriters and photo cameras. Meanwhile, in the Library Lounge, you can find 1904 blueprints of De Tijd. And bedroom walls also feature special 'soft atlases' of Amsterdam. The chalk-like sketches by Jan Rothuizen tell the city's story and might help you locate the sights you want to see.
So, what better base for a weekend getaway to Amsterdam? If you are visiting its iconic buildings, why not stay in one? You can book rooms like classic queen and deluxe suites from the hotel's website.