More and more people are going for vintage shopping in Amsterdam. Vintage makes for a unique look which is difficult to imitate. Vintage shopping has become a hip thing to do and goes way beyond cheap second-hand shops.  Choices include everything in the range of unattractive thrift stores to vintage boutiques with outstanding collections in the city. Let's make shopping easier and more exciting for you by looking at some of the best vintage fashion garments spots.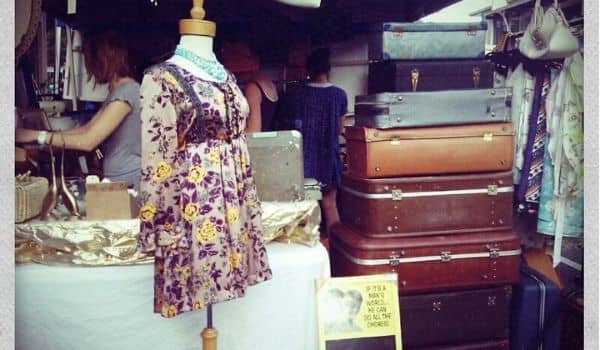 This large vintage store on Haarlemmerstraat offers high quality items at reasonable prices. All clothing is nicely pressed and dry cleaned. Wini specializes in dresses, but also has quite a few interesting outfits for men and beautiful vintage costume jewelry. They also sell unused fabrics with unusual patterns, which can come in handy if you're one of those more creative shoppers with a passion for DIY.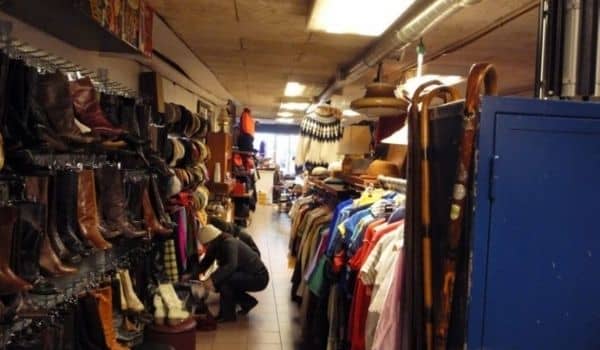 This place will surely enhance your vintage shopping experience. Especially when you need an evening gown or party frock from any decade (from the 20s to the 90s) to surprise your friends. They even have charming wedding dresses from the good old days. Laura Dols  also features a large collection of fun costumes, evening clothes for men and cozy vintage home items, such as linens, tablecloths, towels, napkins and more.
"One man's trash is another man's treasure" is pretty much what this cool fashion shop in De Pijp is about.  Various second-hand clothing, hype accessories together with the art on the walls for sale come together to create a very shopping vibe.  Trash to Treasure can also be seen at different festivals and markets, for example NeighborFood Market at Westergasfabriek. Another awesome feature of theirs is that they can turn your closet into cash as well- just follow the guidelines and drop by!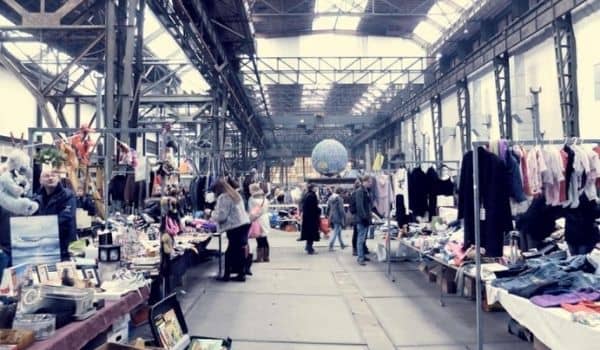 Market Gems
 Expand your vintage shopping opportunities with the enormous monthly flea market of the IJ Hallen in Amsterdam Noord. It offers 750 stalls full of special items that can keep you busy shopping for the whole day. Upon visiting you'll understand why it's considered to be the largest flea market in Europe. The market boasts thousands of well priced products on sale. The entrance fee is €5, but the IJ Hallen is worth it as you'll come home with lots of great bargains.
Lapjesmarkt Vintage Market
Noordermarkt and the Westerstraat turn into one fascinating market on every Monday morning, where the clothing and textile market Lapjesmarkt attracts lots of vintage shopping lovers. Purses, shoes, jeans, dresses, old-fashion coats- just about anything can be found here.
The Fashion Library
True vintage lovers will appreciate the very special concept of the LENA The Fashion Library. It's similar to a regular library except that you borrow nice vintage clothing instead of books. This unique place will help you from accumulating clothes you hardly wear all whilst looking fashionable with the latest collections of eco labels and upcoming designers. In addition to being hip you'll also help the environment.  This Fashion Library works with membership and points that can be exchanged for a high quality wardrobe. Unfortunately, it's a ladies only library, so stylish men still have to wait a bit.