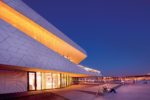 The NDSM Wharf It's in spitting distance of Central Station, and just a two minute ferry ride across the river IJ, but to native Amsterdammers, Amsterdam Noord may as well be another world. Lucky for you, you're not a native. You're an expat hungry for new experiences and open to wandering off the beaten track….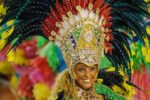 Are you thinking of going on a nice vacation, but still haven't decided where to go? Let's explore the options combining everything that defines a perfect holiday. 3 of the world's best destinations from Amsterdam are waiting for you this season!
Famous are the Dutch islands in the Caribbean, but not everybody is aware of the overwhelming beauty of the islands which exist in the north of the Netherlands. The Wadden Islands (also called the Frisian Islands) are an amazing destination within the country and a great spot for a romantic getaway.