It's the right time to explore the pool options of the fall and winter. Not only does Amsterdam have one of the world's best outdoor swimming pools (green Flevoparkbad by the way), but it proudly boasts a number of indoor swimming facilities too. Let's look at the best selection of swimming pools in the city.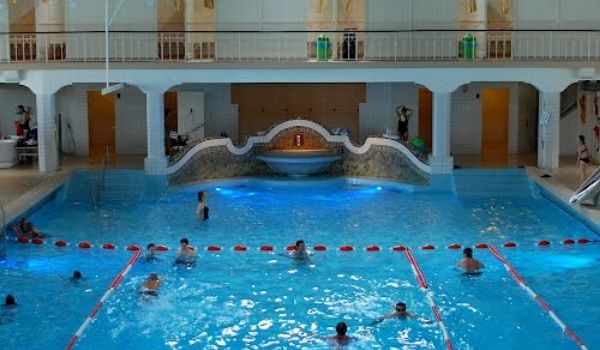 A Swim With a View at Het Marnix
When you can't have a swim in the canals, just swim alongside them! It's possible due to the marvelous site of Het Marnix, where you can enjoy a view of the Jordaan. It's a great multi-functional sports center in the downtown area, extremely convenient for recreational or lane swimming. Choose between two modern swimming pools  and head to the sauna on the roof terrace afterward.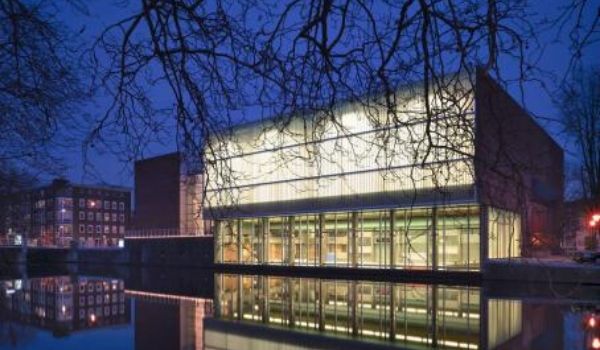 One of Amsterdam's oldest swimming pools with a unique character is steps away from the Rijksmuseum. The historical art-deco building of Zuiderbad is an attraction by itself, but the cozy swimming pool is even better. Expect  whirlpools, herbal baths, and other perks of wellness.  If some of you fancy skinny dipping, then Sunday is your day at Zuiderbad!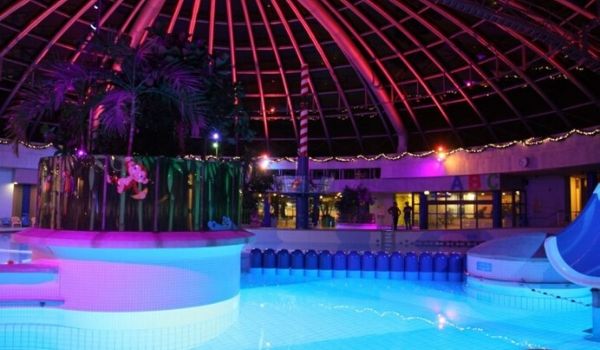 The subtropical paradise of De Mirandabad
This swimming pool is an ideal solution for the family, as it gives a vacation feeling to everybody. Not only can you have a swim in one of the many pools of De Mirandabad, but you can also spend some time on the beach or under palm trees, or even have some fun with wave machines. While adults can head to the squash courts, kids can have a blast on the slides. It's even possible to disco swim at De Mirandabad. Your kids will love to dance to the DJ's tunes!
Diverse Activities at the Sloterparkbad
Located next to the picturesque lake Sloterplas, the Sloterparkbad offers unique variety for an indoor swimming pool. You can have a drink with snacks at a waterside bar in between laps (50-meter pool!). They feature a swimming pool with 1m and 3m diving boards as well as a number of programs including Ladies Night, Parent and Child Swimming. You'll also find Freestyle and Aqua sport lessons.
Right outside Amsterdam (in Amstelveen), De Meerkamp attracts its visitors with it's four indoor swimming pools and lots of recreational facilities suitable for all ages. The best news is that they use way less chlorine to purify the water, but choose for ozone instead. Which means you'll have less of that dry skin, funny chlorine smell and red eyes. De Meerkamp also has a very good reputation for swimming lessons and aqua sports.  Whether you want a reserved 25-meter pool for regular swimming, water with fewer chemicals for pregnancy swimming or a 60-meter slide for your adventurous kids, De Meerkamp's got it all.
Looking For More News, Info and Events About Life in The Netherlands?