Recognized as one of the most powerful in the world, the Dutch passport grants access to over 150 countries. Of course, with a Dutch passport, you can also enjoy free movement across the European Union. A luxury that extends to residence as well.
According to the Henley & Partners Passport Index, the Dutch passport is the fifth most powerful in the world – tied with Sweden, Denmark, and Austria. In fact, the Dutch passport is ranked higher than both the United States and the United Kingdom. The only passports ranked higher are those from Japan and Singapore (tied for #1). South Korea, Germany, Italy, Finland, Spain, Luxembourg.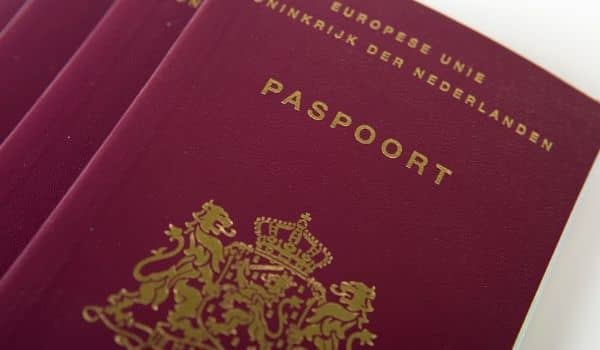 Where Can You Go With a Dutch Passport?
As of 2022, the Dutch passport grants access to 189 countries. Outside of the European continent, countries like Brazil, Mexico, Morocco, South Africa, and Thailand are all desirable locations that can be accessed. Additionally, most of East Africa, including Ethiopia, Kenya, Tanzania, and Mozambique can be accessed with a visa on arrival. As can the likes of Egypt, Myanmar, and Nepal.
Where Can't You Go?
"Can't" may be a strong term here, so let's describe it as: "where do you need a visa to travel with a Dutch passport". The answer is most central African countries and the Middle East. Countries in volatile regions like Afghanistan, Iraq, Libya, Sudan, Syria, and Yemen all require visas prior to arrival. Other countries like China, Cuba and North Korea will do the same. These days, you can also add Russia to the list.
Prepare for the Inburgering
To acquire a Dutch passport, you must pass the Inburgering or Civic Integration Exam. This is so people can exist independently in Dutch society. Knowing the Dutch language is integral and a requirement for this. Until 2024, the requirements are A2 proficiency. Afterwards, it will be B1. One great way to study at your own pace, because we know schedules are crazy, would be self-study. With innovative online self-study organizations like InburgeringOnline.nl, this can be done in a convenient and efficient way at your own pace.
So with a Dutch passport, plan your travels to the plains of Patagonia, cherry blossoms of Tokyo, beaches of Ipanema, or Bazaars of Marrakech. In case you are looking to stay local, however, why not check out the Wadden Islands, no passport required!
For a full look at the world's most powerful passports, check out this quick and informative animation: