Recognized as one of the most powerful in the world, the Dutch passport grants access to over 150 countries. Of course, with a Dutch passport, you can also enjoy free movement across the European Union. A luxury that extends to residence as well.
According to the Henley & Partners Passport Index, the Dutch passport is the sixth most powerful in the world – tied with Sweden, France, Portugal, and Ireland. In fact, the Dutch passport is ranked higher than both the United States and the United Kingdom. The only passports ranked higher are those from Japan – the sole occupant of the top spot – Singapore, South Korea, Germany, Italy, Finland, Spain, Luxembourg, Denmark, and Austria.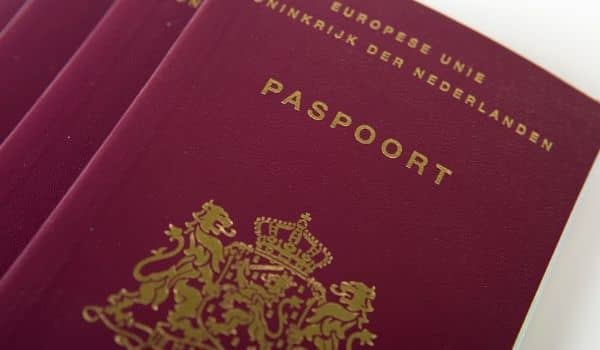 Where Can You Go With a Dutch Passport?
As of 2020, and in non-pandemic restricted travel times, the Dutch passport grants access to 186 countries. Outside of the European continent, countries like Brazil, Mexico, Morocco, South Africa, and Thailand are all desirable locations that can be accessed. Additionally, most of East Africa, including Ethiopia, Kenya, Tanzania, and Mozambique can be accessed with a visa on arrival. As can the likes of Cuba, Egypt, Myanmar, and Nepal.
Where Can't You Go?
"Can't" may be a strong term here, so let's describe it as: "where do you need a visa to travel with a Dutch passport". The answer is most central African countries and the Middle East. Countries in volatile regions like Afghanistan, Iraq, Libya, Sudan, Syria, and Yemen all require visas prior to arrival. Other countries like China and North Korea will do the same.
What about COVID-19?
COVID-19 has had an enormous impact on travel throughout 2020, depleting many passports of their power. The Netherlands was no different. In 2019, the Dutch passport had a mobility score of 171 and was ranked the 2nd most powerful in the world. In 2020, that mobility score dipped to 125. Not to worry though, the same trajectory has been experienced by virtually all nations outside of Asia. At this moment, there are COVID-19 bans to the likes of Argentina, Canada, Chile, Hong Kong, Israel, and more.
Hopefully, things will return to normal again soon and we can all travel to the plains of Patagonia or the cherry blossoms of Tokyo. Still, with a Dutch passport, you can right now enjoy the beaches of Ipanema or the Bazaars of Marrakech. In case you are looking to stay local, however, why not check out the Wadden Islands, no passport required!
For a full look at the world's most powerful passports, check out this quick and informative animation: