Giving a second life to clothes is not only trendy but also sustainable. Amsterdam has always been a mecca for second-hand lovers. In recent years, more and more have been popping up because of the idea of sustainability. The good thing about it: the selection of second-hand stores for children is growing as well. Read our pick of the best such second-hand shops in Amsterdam!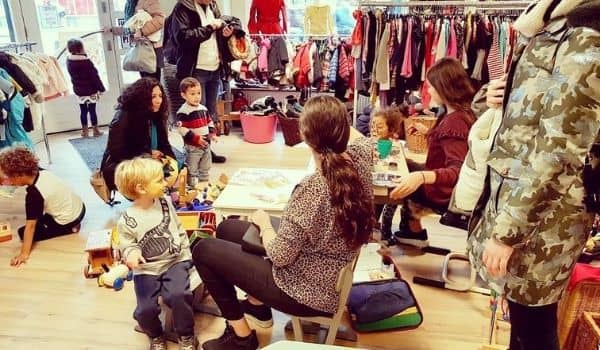 Vintage Gems and Exquisite Selection For Babies and Toddlers – Lino & Moos
Lino & Moos is a lovely store with a large selection for babies and children. In addition to clothes, the store also sells shoes, accessories, books, and toys. And even here there is a play corner for the little ones. You can bring in up to 20 second-hand clothes and will get a discount for the next purchase – if your clothes are sold. One corner is dedicated to the most original and splendid vintage designs. Dress size: From 44 to and with 158 and shoes to and with 40.
Jan van Galenstraat 107, 1056 BK Amsterdam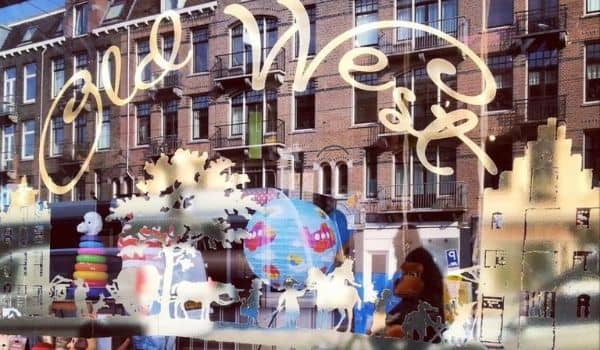 Good Selection For Babies – Old West
Neat and tidy – at Old West the selection of baby and children's clothes is exceptionally curated. In addition to a small but fine selection of children's clothes and shoes, which focuses mainly on babies, the inviting store also offers new and used toys and accessories. There is also a play corner for the little ones. At the beginning and end of the season, up to 30 second-hand clothes can be brought in. If the clothes are selected and sold, you will receive a discount on your next purchase.
De Clercqstraat 63, 1053AD Amsterdam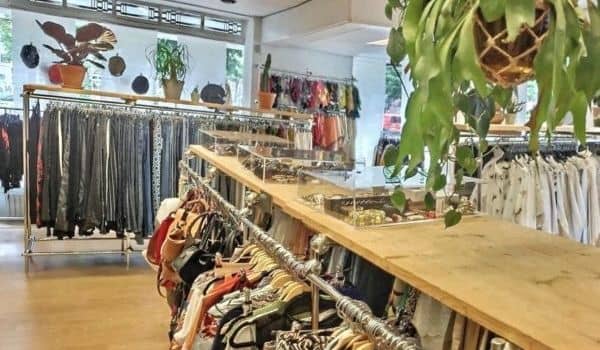 Brands, Brands, Brands – De Ruilhoek
This big shop situated in the south of Amsterdam is known for its big selection of brand clothing. So don't expect anything from HEMA or H&M here. This shop is all about second-hand designer clothes and shoes. If you want to bring in your clothes, be aware that the selection process is based on the principle that clothes that are older than two years are not accepted. Advantage of this shop – parent, and kid get to do some shopping, as the two-floor-shop is enormous and offers bargains for Mama, Papa, and your kids. Handy: They have an online-shop, nice!
Maasstraat 146, 1079 BK Amsterdam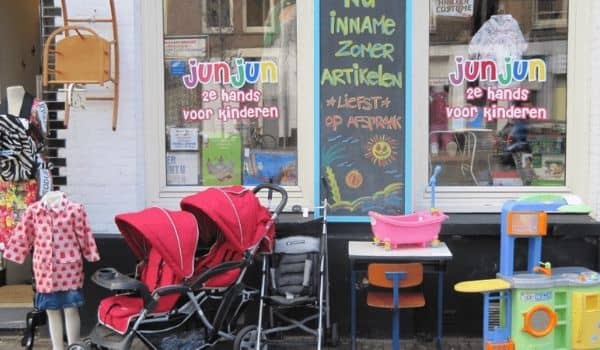 He Who May Search Finds – JunJun
He who may search finds! If you have time and like to browse, JunJun is the right address. Here it would help if you had several eyes to see the abundance of second-hand clothes and toys. Good to know: JunJun is one of the few second-hand shops in Amsterdam that also offer used baby carriages, bicycles, car seats, and furniture. Age group: 0-14 years.
De Clercqstraat 97, 1053 AH Amsterdam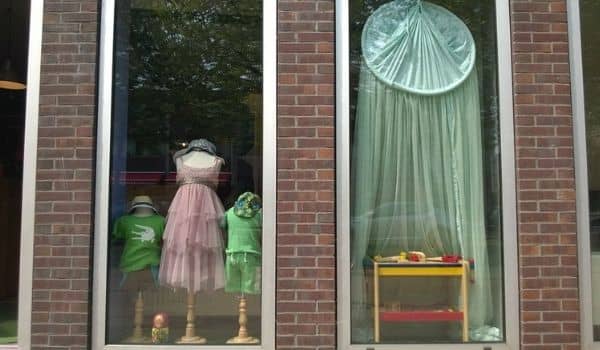 The Sky is the Limit – Kids en Koters
This shop could be the sister of JunJun in the West. Besides all the children's products you can think of, it has a massive selection of clothes. But as the one in the west, it sells everything you can think of when it comes to the life of a baby or a child. They accept clothing, dressing-up outfits, footwear (including ice skates and roller boots), toys, games, and books. You can bring things on a Tuesday, Thursday, or Saturday. A major advantage in times of Corona: they are open to send you goods home.
C. van Eesterenlaan 46, 1019 JN Amsterdam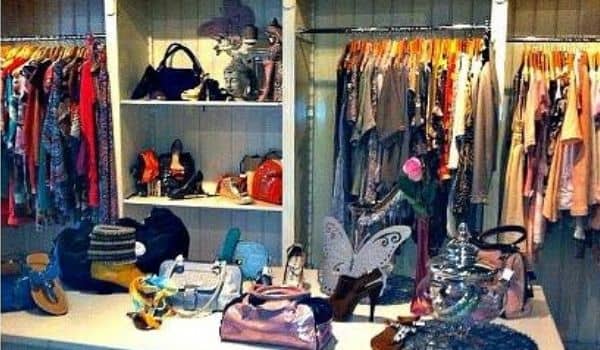 The Boutique For Kids and Adults – Tutti Frutti
From the outside, you couldn't tell that this shop also sells children's clothes. That might be the advantage. Compared to other second-hand shops for kids where you mostly have to wait or fight for your spot, here you have all the time in the world to look through the small but high-end selection for kids. And if there is nothing for your little one, you might have some time over to go through the vintage gems for adults. You can bring your second-hand clothes all the time, but be aware that they are focusing on brands and good quality.
Bilderdijkstraat 147, 1053 KN Amsterdam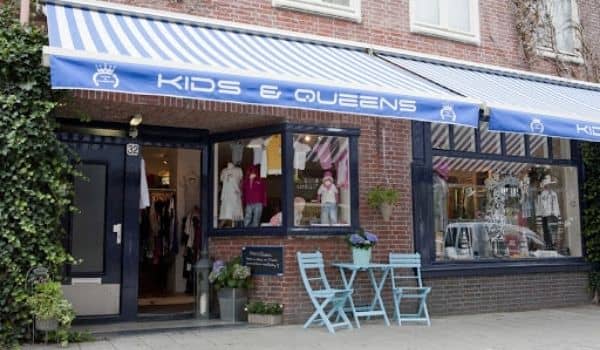 For Brand Lovers – Kids & Queens
Suppose you like your baby or kid to wear brands like Ralph Lauren, Burberry, or D&G – then this is the right place to go. Also, here the owner decided to combine kids' and adults' second-hand clothing. That's smart, as most of the time you end up buying something for either your little one or for yourself. As with most of the best second-hand shops in Amsterdam, you can also bring clothes, and they will sell it for you. Children's clothes are available from size 74 until 140.
Rietwijkerstraat 32, 1059 XA Amsterdam
Whether you are looking for vintage bargains or second-hand designer clothes – if you know where to go in Amsterdam you will be sure to find what you are looking for. We advise strongly checking the websites for detailed information about bringing in clothes. Since Corona, the shop owner is obliged to put safety first. Furthermore, opening hours might be different.
Also, be aware that most shops get a massive amount of clothes to select from and are therefore extremely peculiar in their selection.
Tip: Check first what kind of brands the shop offers before you go in with a big amount of clothes, that just doesn't fit with their selection.