It's no secret that the Dutch government has abolished the ability to use study costs (tuition, course exam fees, books, and other required material) as a tax-deductible expense in 2022. This action left many people already having planned their finances, essentially holding the bag and feeling less than happy.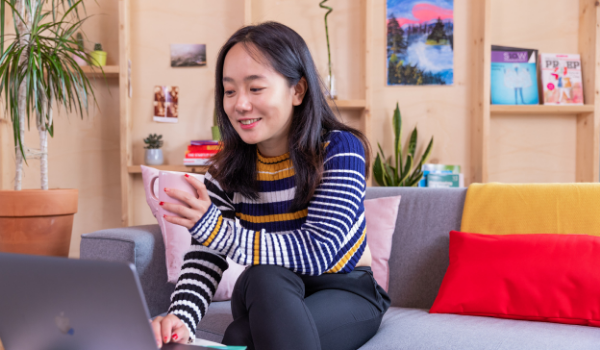 Enter: STAP Budget
There is, however, a different compensation scheme which you'll definitely love. It's called the STAP Budget and entitles eligible people to claim 1.000 euros per year from the government for study or re-skilling purposes.
The term STAP is short for (Stimulering Arbeidsmarkt Positie) or, basically, to enhance job market positioning. The idea is to encourage employment and that people find better, different higher-paying jobs.
You can apply every two months starting, making the next start date January 2, 2023. The 2023 start dates to apply are as follows:
January 2, 2023
February 28, 2023
May 1, 2023
September 4, 2023
November 1, 2023
Who is Eligible?
In order to apply for the STAP budget, you must meet the following requirements:
Have a valid BSN number
Be older than 18 and younger than 67
You do not receive old-age pension (AOW)
Be an EU citizen or be a partner of an EU citizen
The institution you are applying to has to be in the STAP register. Institutions like this include Growth Tribe
Since March 2020, you have had Dutch income for at least 6 months
In the event you have a maximum education of MBO-2, then you also have the right to free career advice
Keep in mind that the course or training should not have yet started at the moment the STAP budget is requested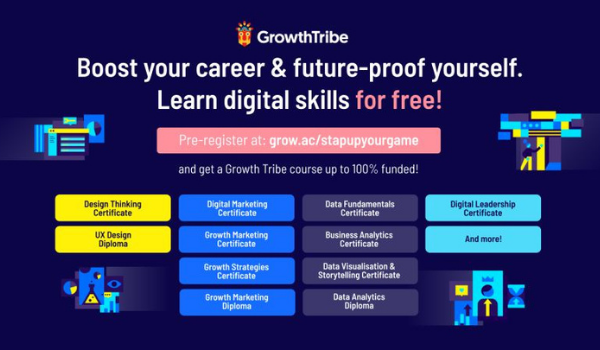 How to Apply
In order to apply, you can visit the Dutch government website. You'll need a DigiD and follow the necessary steps. The payout is done directly to the institution where you are training.
A nice way to use your STAP Budget: jobs of the future with Growth Tribe!
If you're not sure what to use your STAP budget on, definitely consider jobs that will be in high demand in the future. These jobs include:
Digital Marketing
Growth Marketing
Business Analytics
Data Fundamentals
Data Visualization & Storytelling
Digital Leadership
Design Thinking
All the above courses also align nicely with the needs of the Dutch economy.
A great school that offers various digital skills is Growth Tribe, a Dutch company based in Amsterdam and offers tons of eligible courses for the STAP budget, mainly in the fields of digital marketing, AI, and UX design. The nice thing here is some of their courses would be fully covered by STAP as they cost 1.000 euros or less!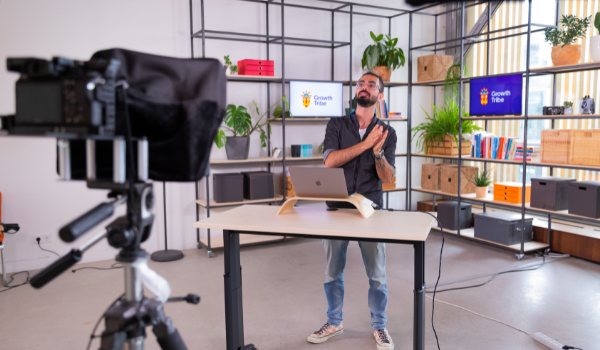 How to Register for a Growth Tribe Course (First Come First Serve!)

In order to apply for a Growth Tribe course:
Chose a course
Pre-register for the funding before November 1st at 10:00 am
Verify your application details with DigiD on November 1st at 10:00 am (you will receive a link)
Start learning!
Now's a great time to take advantage of the STAP budget, seeing as it's free money and you won't be able to claim study costs as a tax deduction anymore, sadly. Remember: you pay a lot of taxes in The Netherlands, so make sure to take advantage of the services offered by the Dutch government!