Periods of great change are often the best moments to start your own enterprise. Yet, there's a catch. Timing is everything and it's vital that your products and services are really on point with the zeitgeist. So today we ask a fascinating question in these unprecedented times: Is it now too risky to start your own business? Or is this the perfect time to go full entrepreneur?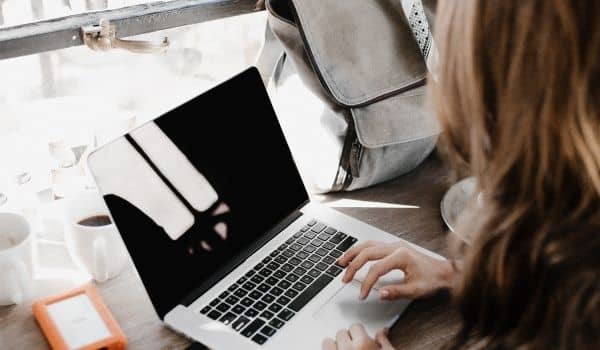 Many Professions are Losing Relevance
The current job market is a bit rocky at the moment. With predictions of unemployment in the Netherlands rising to 10% after the second virus wave, many people are feeling uncertain about their future. Netherlands-based, multinational companies such as Booking.com, Friesland Campina and KLM have already laid off thousands of employees, many of whom are expats. What makes the situation extra tricky is the loss of relevance of many fields of work, especially in the hotel, entertainment, sports, retail and travel industries. These have been hit the hardest by the pandemic. On the flipside, challenging circumstances often become a trigger for creative thinking and making bold career moves. Like setting up your own business.
Record Number of Businesses Registered
An absolutely astounding number of people launched their own business last year. According to the Chamber of Commerce, there has been a record number of 2 million registered new businesses last year. According to the statistics a quarter of the entrepreneurs who registered last year originated from abroad. Many of them have transitioned from corporate jobs to freelancing. Without a doubt a big chunk of them did this out of necessity. But still, there's a large group who decided to go freelance out of free will. And a surprisingly large group that has launched their own start-ups. Especially new online retail and tech enterprises have been sprouting up like mushrooms in 2020. Sure, there was a sharp decrease in the number of registrations in April (minus 34% compared to the previous year), but these numbers rebounded quickly by 20% and kept going up ever since. The majority of these new businesses specialize in online retail or tech and provide solutions for learning, commerce and work.
An Optimistic Vision for the Future
At first glance, it may appear like these entrepreneurs are walking a tightrope. Launching a business during such uncertain times may discourage some but others are confidently looking to the future. Their services and products match the needs of the current market, which is predominantly functioning online. Think of examples like online education platforms, commerce, holiday rental and remote work communication systems. Innovation is souring, and it's all at the click of your mouse. And you don't have to take our word for it either. According to a study by KPMG and NL Times, start-ups made $591.2 million profit in the third quarter, more than double the $252.4 million from the quarter before. That's not a bad result. To put it mildly.
Learn to Swim with the Tide
Of course, one of the hardest hit industries has been Horeca. Restaurant owners have been struggling to adapt to the on-and-off nature of the restrictions. But here too, many of them have gotten creative and re-invented their restaurants, serving take-away coffee and street food, or opening a second business. Eyad Khamis, who owns a catering service since 2016, is busy opening a deli "Vegish" on Ferdinand Bolstraat alongside his key business. He says: "Catering for events doesn't work in these times. What steps have I taken with my new business? I took a loan to launch the vegetarian delicatessen. It's more of a deli shop, but we have decided to include some dishes from our restaurant as well. I considered what plays an important role for consumers – and that is amongst others health, so we decided to build our offer based on advisory from a dietician. There is an insane amount of competition on the online food delivery sites, so it's important to think out of the box. Am I afraid of the risk? Not really. For those who are optimistic about the future, there is always light at the end of the tunnel."
One Man's Loss is Another's Gain
As the saying goes, every cloud has a silver lining. Quite a few industries benefited from the new market trends. Obviously, the food industry saw its revenue surge due to everyone stocking up on supplies. And unsurprisingly, healthcare has profited from the new circumstances too. But there's plenty more where that came from: communication services, construction (home improvement has been a big thing), tech companies, e-commerce… the list is long and growing. A great example is the video conferencing platform Zoom, whose growth in value exceeding 300% over the past year. Or, Ahold Delhaize, the parent company of Albert Heijn and Dutch e-commerce leader Bol.nl booked a net profit of 693 million Euros (double of last year) in the second quarter of 2020.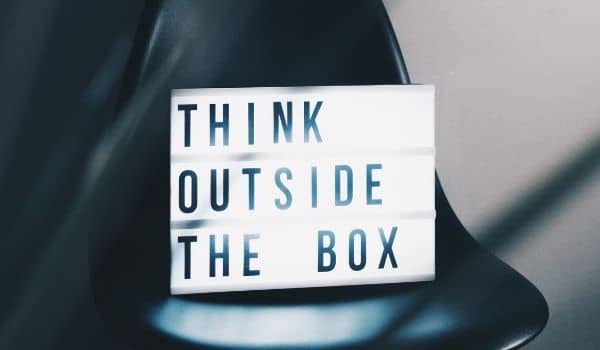 Be Sure to Follow these Tips
So, what's the secret to making your business successful right now? The most important things are moving your activities online, providing home delivery and taking health measures. And emotionally, 2021 is all about sustainability, well-being and work ethics. Those are the keys to making sure that your business model fits to the current market. And to top it all off, here a few extra ideas that will attract customers to your newfound initiative. For instance, we've seen the concept of memberships play a relevant role in maintaining cash flow for companies offering online courses or media content. And something else we noticed is that regardless if you're doing food or fashion or something else entirely, it's good to stick to classics. Easy-to-use, comfortable and familiar. An exception are sanitizing and personal care products, or vitamins.
Some shifts in consumer behaviour have been:
Focus on functionality
Growth of interest in pro-social behaviour and sustainability
Loss of interest in status-driven purchases
Importance of accessibility, not just location
Importance of value and durability
Equipped with these market hacks, you are ready to hit the ground running with your business. Even with the economy turned upside down, but there is a huge demand for innovative solutions. You may need to rethink your approach, but the reward will be a genuine product. If you're ready to take the leap, you should check out our guide to starting a business in the Netherlands!