Thank you to Peter van der Tweel at 2L Tweelwonen for explaining how to rent out property in the Netherlands!
Property is one of the safest investments you can make, no matter where you live. And you can supplement your income by renting out your property or house in the Netherlands, even as an expat.
But regardless of whether you are Dutch or an international, buying a property to let out in the Netherlands has its caveats—a few things you need to know before signing a contract with your tenants that make everything legal. For example, make sure you have the right type of mortgage in the Netherlands, andwhat the exceptions are.
And while there are different types of rental properties you can manage, we will be addressing residential properties in this article. If you follow our guide on how to be a landlord, you will be able to maximize your income from anywhere in the world.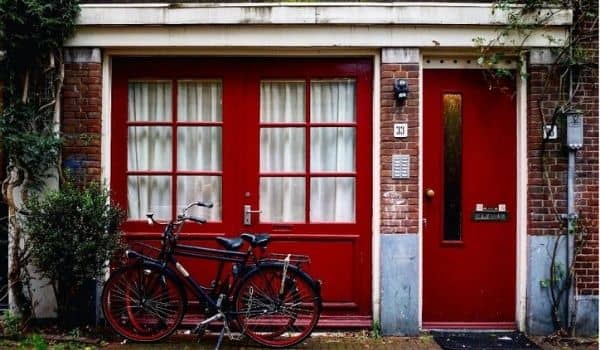 What You Need to Know About Being a Landlord in the Netherlands
Renting out your property is no small task. "Someone else is going to live in your house," says Peter van der Tweel, owner of Tweelwonen. From deciding how much to charge to what goes into the rental agreement, "we take care of all matters for this."
Short Term Stay vs. Fixed Period Housing
Landlords in the Netherlands have a couple of options for how to rent out their properties: short term stay, fixed period leases and undefined periods.
Highly skilled migrants often stay in short-term housing while they look for a more permanent (fixed period) home or just intending to stay for a couple of months in The Netherlands. Short stay properties sometimes have limited accommodations, but are almost always furnished by the owner.
These short term stay contracts have to be for a minimum of seven nights and a maximum of six months. And there cannot be more than four occupants of the property.
Technically, holiday rentals (such as Airbnb apartments) can also exist under these laws. But as of 2020, renting out your property to tourists isn't easy. Once you receive approval from the municipality to be a holiday rental, you have to pay additional tourist taxes. You are also limited to renting out your property for a maximum of for instance in Amsterdam 30 days per year.
Instead, many landlords choose to rent their properties on a fixed period contract. The tenancy agreements for fixed period housing are up to two years in duration. If the landlord and tenant agree to extend the contract beyond its initial termination date, it can become an indefinite contract.
How to Prepare Your Property for Tenants
When you prepare your property as a rental, it doesn't need to be very luxurious. But you may want to consider upgrades that make your property more popular. For example, if you don't want to invest in appliances or flooring, you can rent your property "cold" or unfurnished. In other words, you rent out the property without any items that make the home move-in ready. On one hand, it reduces your upfront costs and attracts tenants who are willing to invest in their own appliances and flooring so they stay longer. But on the other hand, it excludes a lot of potential tenants looking for homes (especially expats).
All of these factors contribute to the value of your property according to the puntentelling, or the point system. The point system in the Netherlands determines the value of your property, and therefore its price category.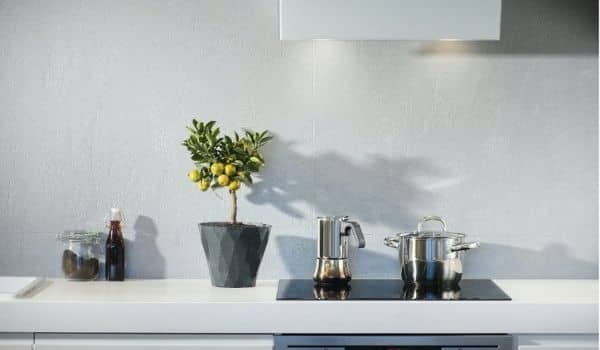 Liberalized Housing versus Private Housing
In addition to the types of rental contracts, there are two categories for housing: social (Niet geliberaliseerd or gereguleerd) and private (geliberaliseerd).
As of 2020, a social property has a rent ceiling of € 737.14. Most landlords, however, want their apartment or home to receive a higher point value. "Many landlords rent without calculating the rules or the point system," says Peter van der Tweel. He and his professional team take multiple factors into consideration in order to maximize the points for their clients.
But maximizing points isn't just about achieving the highest price. Tweelwonen considers whether the property may perform better furnished or unfurnished, or what other types of properties currently exist in the neighborhood. "We want to make the house unique," he says.
You can calculate the points yourself based on the information provided by the Rijksoverheid. But it may be easier if you hire someone who is familiar with the process!
Woonverzekering (Homeowner's Insurance)
When you rent out your property, you will absolutely need insurance in the Netherlands.
For example, if a storm blows a tree onto your house, your insurance will need to cover the broken window and damage to the belongings of the tenant or the tenant herself.
Insurance rarely protects you from damages that the tenant causes though. So if their kids draw on the walls, you can be responsible for those repairs. By have a security deposit the landlord will cover this risk. That's why a professional rental contract is so important.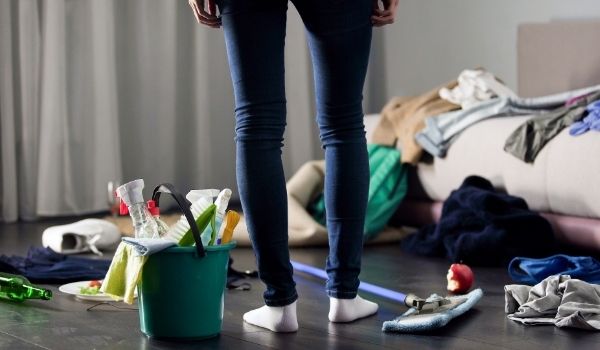 How to Find (and Keep) Good Tenants
Finding the right tenant may be the most important part of renting your property or house in the Netherlands. "Tenants are very well protected by Law, and if you make mistakes, it's possible to have a bad tenant for years and years," van der Tweel warns.
Screening of a tenant upfront is the most important process in finding a tenant. As the best Broker of the Year, we are able to screen tenants on 30 points. We have passport scanners on every office and we are a member of VBO, the united of brokers in The Netherlands.
Finding a Tenant and Signing the Contract
You want residents who can reliably pay their rent on time over the course of the contract. It's very common to request that they earn a certain level of income – usually 3 times the monthly rent.
Once you choose a tenant, you should agree to a rental contract. There are a few things you have to include:
Rent amount
Security deposit amount (if applicable)
Type of tenancy term
The date on which the rent will be increased each year
Maintenance agreements
House rules (ex: whether pets are allowed)
Tenant and the landlord signatures
Additionally, you need to decide what other costs should be deferred to the tenant, and what costs should be covered by you. This may include utilities, furniture, or additional maintenance fees.
"We know the rental laws in the Netherlands and how to make a safe rental contract," van der Tweel says. For example, they have clients who rent out their properties for just one year while they work abroad. If a definite move-out date isn't established, the tenant may have the right to continue living at the property. But even if you have great tenants and a thorough contract, there is always the possibility of a dispute. So you need to do it professionally.
What Can I Do If I Have a Troublesome Tenant?
For many many years, tenants in the Netherlands are very well protected by the law. You need substantial grounds in order to evict them.
One of the least confrontational ways to end the contract is by simply agreeing not to renew it, if you started with a contract for a definite period, you can end this contract.
You can also terminate a contract if you can prove that your tenant is violating the terms of the agreement. For example, if the tenant allows the property to fall into disarray, those can be legal grounds for removal. But you have to go to court for this and you need a big file to prove the troubles with this tenant.
If you and your tenant can't agree on something (ex: who bears the cost for repairs), either of you can escalate the matter to the Huurcommissie. It's like the complaint department, but for housing matters. If you don't have a proper rental contract you will lose this case.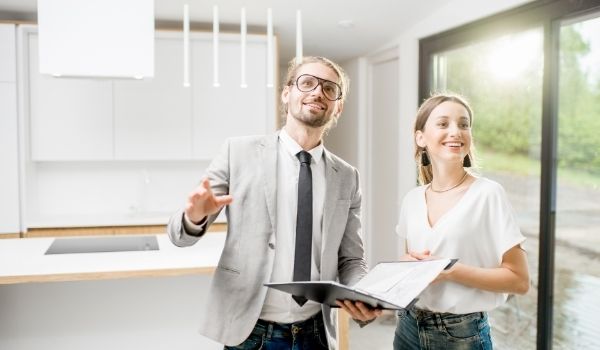 Do I Need a Property Manager?
A property manager will cost you money, but in the long run, it can save you hours of time and thousands of Euros!
A property manager knows all the rules and regulations. And if you aren't familiar at all with Dutch housing laws, it may take a lot of time and resources to learn it all yourself.
Tweelwonen brings over 17 years of experience in their services managing and renting out properties in the Netherlands. "With us, the house will stay in the best condition," van der Tweel says.
For example, over time, van der Tweel says that properties can slowly fall into disrepair between tenants. And when landlords don't regularly tend to the property, it can lose value.
But with their services, Tweelwonen ensures your home stays in prime condition throughout the years.
They also advise clients on a case-by-case basis. Some landlords will leave the country for a few years and just "don't want to leave it empty," van der Tweel says. And so his team at Tweelwonen may focus on finding the right tenants, rather than upgrading the property.
But for anyone who wants to make a profit, van der Tweel says it will take time. "If you want to be an investor in houses," he advises, "you need more than one."
Renting Out Your Property in the Netherlands Doesn't Have to be a Headache
Being a landlord can be lucrative, but it can also be time-consuming. Whether you want to earn an income or just need your home occupied while you're away, Tweelwonen can help you rent your property in the Netherlands.
Contact Tweelwonen with 5 branches in the Randstad to learn more about their services!