Raising kids can be tough enough, without the added challenge of teaching them multiple languages. Three years ago, when we moved from our home in the UK to the Netherlands, my husband and I weren't really focusing on the fact that our newborn and toddler would end up bilingual. We talked about how they'd eventually speak Dutch, but had no idea the work that would involve for all of us. We naively thought that they would just 'switch over' to their new language, which they eventually did, but it wasn't the smooth ride that we thought (and hoped) it would be.
Three years in, and our kids are now speaking Dutch well enough to survive playgroup and school. It's been a hell of a journey so far. Here are ten things we learnt along the way.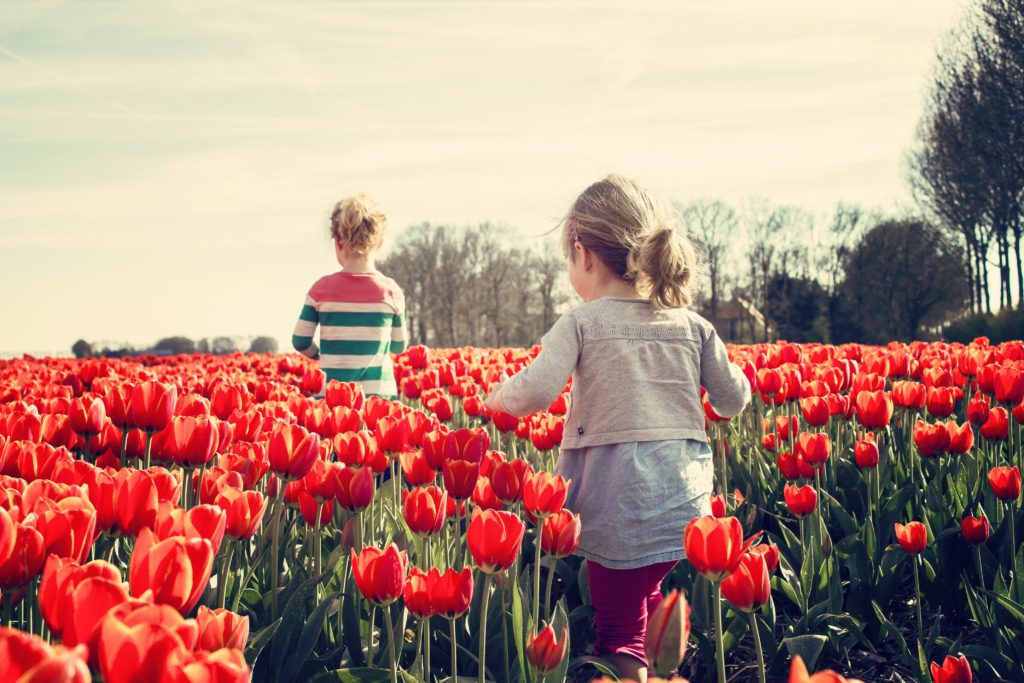 Stock up on patience
Learning a new language is a process. Some days it'll be like your kids must have taken a bang on the head and all the language got knocked out of them. Other days they'll be correcting your faltering new language. There'll be plateau phases, where it feels like nothing is happening, and phases where a whole plethora of new language tumbles out – you just have to roll with it.
Expect some weird noises to come out of your kid
I've noticed that there's a stage of language acquisition that's pretty hilarious – the experimental phase – where kids will imitate the language and come out with words that sound Dutch, but are totally invented. Both of my kids went through this, where they started to make Dutch sounding words that weren't actually Dutch. This awesome process was like they were tuning their ears, and their brains, into the patter of the language, and then continuously imitating the same approximate sounds on a loop. They also did this thing where they practiced the Dutch hard G sound – all the damn time. It sounded like someone had fed coins into a coffee machine and switched it on. We got plenty of odd looks in the checkout queue at Lidl during this phase.
Behavior can get awful
There's only so much one little brain can handle. My kids come out of school and they're full of information. Their heads have been hardwiring in two languages all day and they need to switch off. They need silence, downtime, and space to enjoy the quiet when they get home. I might give them a kiss, get them a drink, and fling a peanut butter sandwich at them. Then I leave them alone. All that stimulation needs to sink in and if I try to put more in they will explode – no one wants that.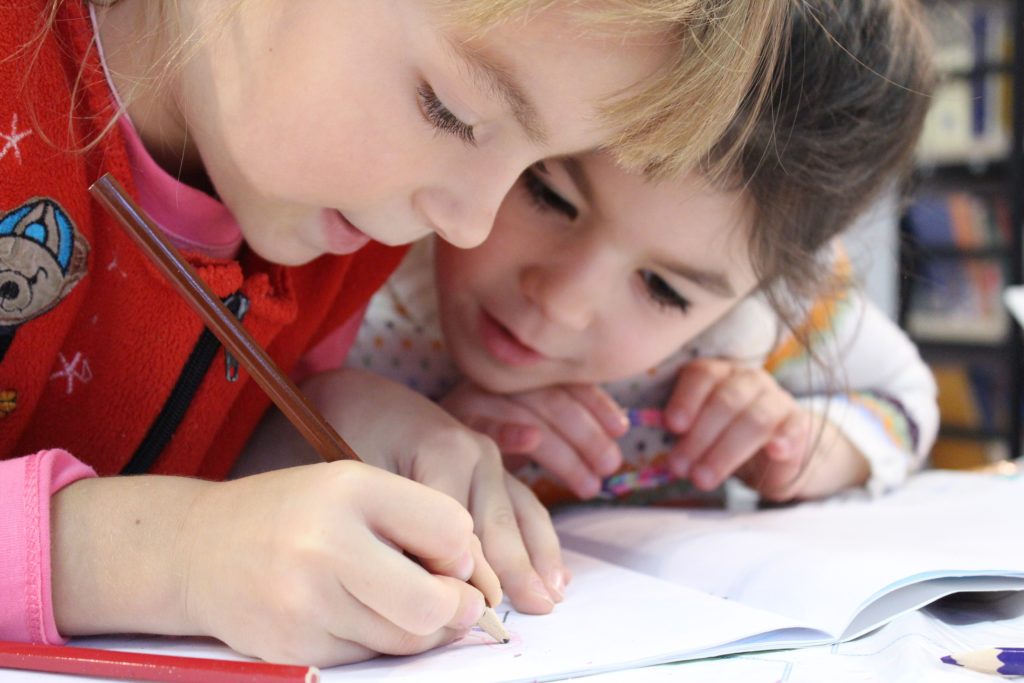 Peppa Pig comes in many languages
My kids love their screen time, but they were really resistant to watching their favorite shows in another language. TV is downtime for them, and by the time the screen goes on in our home, they're already tired. It's all too much for them to switch to another language.
There's no escaping the truth that TV really helps with learning a language though, so we made a deal. When they're tired they get to watch TV in English, but if they want screen time at other times of the day, they have to watch it in Dutch.
Listen to familiar songs – in Dutch
My kids don't sit still for long enough at home to listen to a CD in English, let alone a CD of Dutch songs and stories. We have a 30-minute drive to school and back every day though, so we started to listen to the Dutch CDs during our commute. The extra hour-a-day of intensive language listening made a big impact. They learnt hundreds of new words and gained familiarity with the Dutch children's songs that were being used on a daily basis in school.
Lead by example
Learn the language yourself and speak it (however badly) in front of your kids. We have a friend who is a professional psychiatrist. She advised us that kids only really accept their new language and country when they see that their parents have. So keep conversation positive about your new home (moan about it later when the kids are in bed – expat life is not always easy!) and make sure to learn the damn language yourself. It's only fair, right? Plus it's really fun to watch your 5-year-old die of embarrassment and beg you to stop talking because you're "doing it all wrong". My kids got a massive confidence boost from doing something better than their parents.
Use the local library
Every month we borrow a selection of children's books from our local library. At home I read an English translation to my kids (or a completely invented version, depending on my understanding). We're lucky to live in a neighborhood with a ton of Dutch grannies, who are only too happy to come in and read to my kids. It's pretty amazing how fabulous these ladies are, and my kids get to hear the correct version of the tales in Dutch, as well as mama's slightly insane version. Our library also has a 'sing and read time' every month, where we get to sit and listen to a lovely Dutch librarian read to us. Go check out your local library, it's a great language starting point and the people that work there are usually very helpful.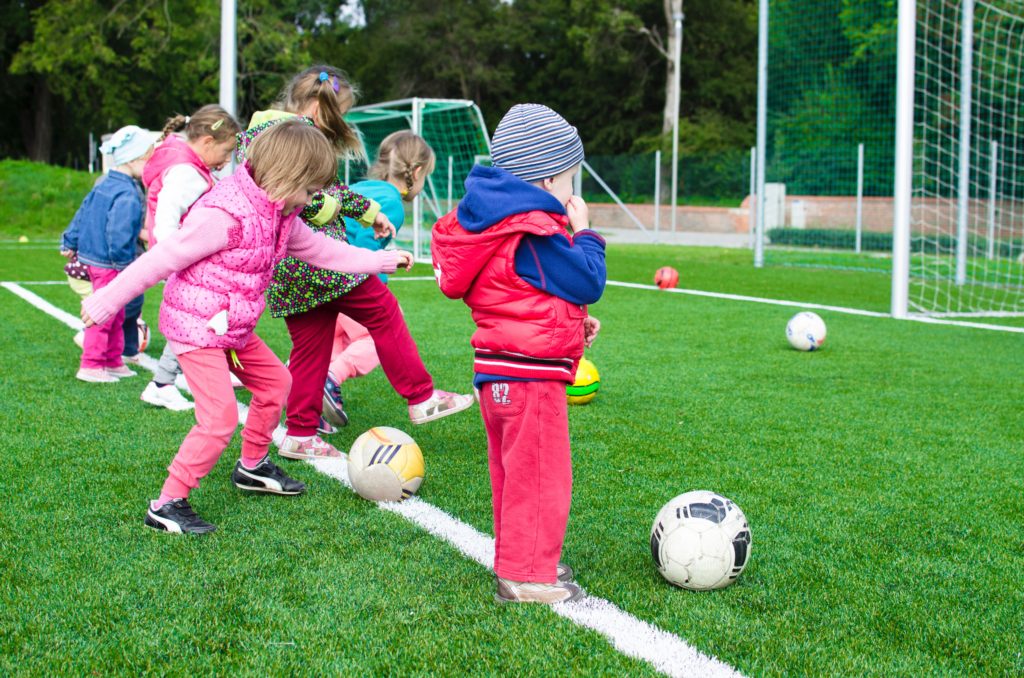 Teach them teeny tourist survival language
Teach them a few survival phrases they'll need throughout the day. It's the equivalent of the 'ten tourist phrases' you learn when you visit another country, only that they're teeny tourists who need to survive amongst their native friends. They need sentences like, "Will you play with me?" "My turn" "That's mine" and "Stop, I don't like it." These basic phrases will ease playground integration, but also help to break down the language and suddenly that wall of noise will start to have decipherable sounds in it.
Go to Dutch parent and toddler groups
I know that these groups are not everyone's idea of a good time. But as a sleep deprived mum, chucked into a new culture with small kids, they were a must for me. The group was a compromise between putting my kid into a Dutch playgroup alone, and introducing him to the language with the support of having me still in the background.
The initial turning up is the hard bit, but you'll find the Dutch parents there are just humans going through the same ridiculous parenting issues that you are. Your kids will have a play with other local kids, you'll get to meet some parents from your area, and you'll hear the language being naturally used.
Give it time
Some kids switch over to a new language as if by magic, others take a whole lot longer. These slow burners watch, listen, and absorb. If it looks like nothing is happening, look again. We thought that our 3 year old couldn't speak much Dutch, she then started going to a local playgroup and after her first weeks at her new preschool, the teacher told us that she actually spoke enough to be understood. She had been absorbing it all along, quietly storing it away until it was needed. In contrast to this, my son refused to speak Dutch in school for a year and a half. With a lot of encouragement he finally started making odd sounds, then words, and then finally whole sentences tumbled out. They both learnt the language in their own unique way and they both got there in the end – as your kids will too.
Have you raised bilingual kids? Tell us about your experience in the comments.
---
About the author: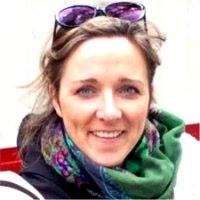 Rebekah Lawler is an Irish writer, living in Dutch suburbia with her husband and two small kids. She spends her days parenting, writing and being amazed at all the Dutchness around her.