Some of the country's largest municipalities are planning to make use of a new legislative amendment addressing the ongoing Dutch housing crisis. In it, the municipalities seek to designate certain neighborhoods where property investors will not be allowed to buy up cheap and medium-priced homes, strictly for the purpose of renting them out again. Of the some 8 million homes in the Netherlands, about 700,000 are rented by investors.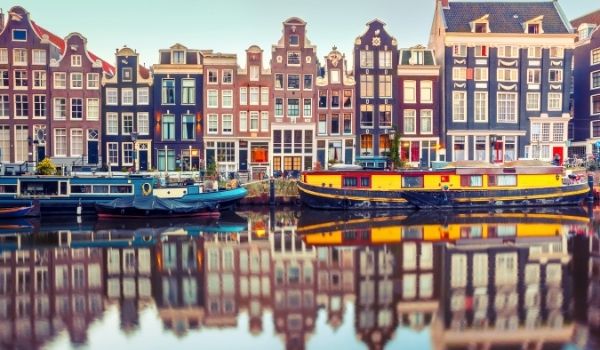 When Does it Happen?
Scheduled to take effect on January 1, 2022, this intention is to give those seeking a home a chance of actually finding one that is affordable. In 2020, one-third of all homes sold in the Netherlands' largest four cities were bought by property investors. Not only does this practice take homes off the market for normal, working people, but it also drives prices in surrounding areas up to almost insurmountable degrees. This is why cities like Amsterdam have a bonafide housing crisis, privileging the rich and investors outside of its actual citizenry. So far, Amsterdam, Rotterdam, The Hague, Utrecht, Almere, Breda, Eindhoven, and Nijmegen, have all signed on to at least explore the options and see if utilizing such an amendment is necessary.
What is a Cheap and Medium-Priced Home?
Specifically, the amendment states that municipalities must show that the purchase protection is necessary in the chosen neighborhoods where "imbalanced and unjust effects occur due to the scarcity of cheap and medium-priced owner-occupied homes". The amendment does not, however, set a price cap defining a "cheap and medium-priced home". But, hopefully, this will all make it much easier for everyone in the market to find a home, expats included. If you find yourself looking for a home, make sure you are following our events calendar where we feature several home buying seminars around the country. Consider November 4, Buying Your Own Home in the Netherlands event as a great starting point for your homeownership journey!
Did you find a fun or quirky story about the Netherlands that you'd like to share with our audience? Why don't you shoot it over to our editor for consideration? Remember, though, NO FAKE NEWS!