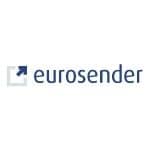 Eurosender is a modern digital platform that combines advanced automation capabilities and provides instant access to global shipping services. Eurosender supports student mobility by offering simple and affordable shipping solutions for Expats, Students, and Travellers around Europe.
By shipping your luggage, you do not have to compromise on the number of suitcases you want to take with you. Eurosender gives an instant and final price for shipping services and it partners with all the major courier companies. Besides, Eurosender offers exclusive discount code available all the time: 'REPUBLIC'
Website:: eurosender.com
---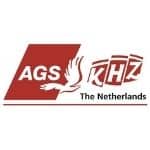 The largest independent Removal and Relocation provider in The Netherlands. High-level of removal & relocation services, personal attention, flexibility and professionalism are the key factors of our performance. AGS KHZ employs specialists of all matters. If it is about moving by road, via sea or through the air, or the provision of Global Relocation Services, AGS KHZ is your loyal quality partner.
Website:: khz-movers.com/en/contact/