The chance to take up a position abroad can be a dream come true. It can be a chance to experience a new culture, to move forward in your career, and to discover your own capabilities along the way.
Of course, much of the experience depends on what steps your company has taken to make the transition as smooth as possible. You should be well looked after and eased into your new life and your new environment.
This doesn't always happen however. Oftentimes a new expat can be left in the dark at this crucial time. We got in touch with Robin Landsman, President of Human Capital Consulting at Beacon Global Group. With 25 years' experience in HR with global firms, she knows the dilemmas expats can sometimes face with relocation.
She told us about these dilemmas, and more importantly, what you can do about them.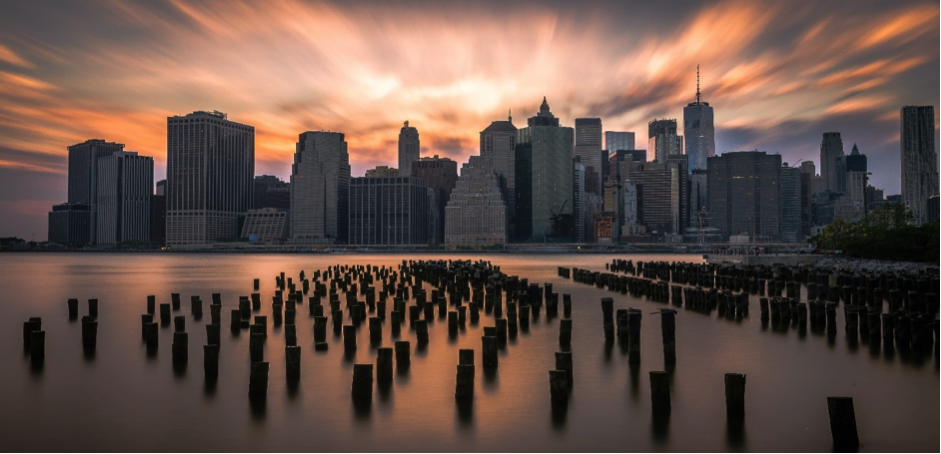 Find other expats
Oftentimes, an individual who moves to a new role has trouble acclimating. This goes double when the move is across international borders.
"What expats can do for themselves is get engaged in local programs. For instance an American woman coming to Amsterdam can get involved with the American Women's Club here," Robin said.
There are countless international and expat clubs around the world, as well as meetup groups and international events.
"Questions like where do I get the right garbage bags? Or where can I find a moving company?" she said. "Most companies have other support mechanisms in place for the big move, but they always fall short on these tangible things."
Financial Support
"Companies will rarely give you adequate financial resources," Robin told us. "They'll give you tax help, and a little bit of support when you're finding a bank. But how can you continue to support your long-term financial goals?"
There are external organizations that can help you in this department however. People with savings, like the American 401k and IRA accounts, need to find equivalents abroad. Looking up financial education and advice services once you get to your new country is advised.
Beacon Financial Education is just one of these external organizations.
Language Barriers
While everyone in the Netherlands speaks English, you may be relocated to somewhere much more challenging. Besides, even with a solid grasp on your new country's language, learning the culture, customs, and the dos and don'ts can help you feel much more integrated.
"While some companies provide some level of this support, I'd highly recommend expats to go out and get this support on their own," Robin said. "There's an abundance of resources there, especially for expats who come by themselves with no help from a company."
Rules and Regulations
"How does an expat work with the regulatory system in their new country? How can they become a resident or citizen? Do they have all the necessary paperwork?"
Expats need to be aware of where to get this information. Expat sites and forums can provide most of this, but you need to exercise some diligence when doing your research.
"Questions like how frequently you can come and go and still keep your residency, how many pages you need to keep in your passport, what insurance you need."
"When you need to go and, for instance, swap your driving license for a new one, you'll probably need to do this during office hours. Your company needs to give you the time to do these things."

Coming Home
Preparing to return home is never really talked about on expat sites, but for many internationals, it's a very real medium-long term possibility. Therefore it's quite important not to burn your bridges with your home country.
Be sure to take a look at your contract when offered a new role abroad. Make sure it includes support for when it's time to come home. That doesn't just mean a job or job seeking assistance waiting back home, it also means flights, moving costs, and help closing up any accounts and registrations in your adopted country.
"People get all excited to leave and go to a new environment, but coming home is so important, and your company can fall short if things aren't guaranteed upfront," Robin told us.
Ensuring that your company will continue to pay into you pension in your home currency can be vital too. Expats coming from certain countries can risk losing all-important benefits if they completely switch over to a new country's system.
If your company won't do this, you'll need to solicit outside financial advice.
Dazed and confused
All of this may seem like a headache to sort out, and if your company won't do it, you'll have a lot of homework to do. But many hands make light work, and Robin's most important piece of advice is to network.
"Find somebody in person or reach out on LinkedIn or whatever, to people who have made similar moves and ask them how they prepared for leaving and coming back," she said.
"Colleagues can be really important and really helpful here."
Robin Landsman is the President of Human Capital Consulting at Beacon Global Group and has been involved in moving expats around the world for 25 years. At the center of a global network of expats, companies, banks and other players, she's an authority on all things international. Check out Beacon's website and see if their expertise can help you.
Beacon Global Group & Beacon Financial Education do not provide tax or legal advice. None of the information on this site should be considered tax or legal advice. You should consult your tax or legal advisors for information concerning your own specific tax/legal situation.