Starting a family can be an overwhelming experience. While every little step is exciting and worth looking forward to, it takes each expecting couple on a whole new adventure – something they can cherish for a lifetime.
However, having a baby in a country far away from your homeland can also be a bit scary. For a working couple having minimal knowledge of the government obligations involved, it's always advised to know what to expect. To help expecting couples get comfortable with the transition, the not-for-profit organization ACCESS offers Childbirth Preparation Courses.
If you're a soon-to-be or a new parent in the Netherlands, here's all you need to know about the maternity & paternity leave schemes and post-childbirth in the Netherlands.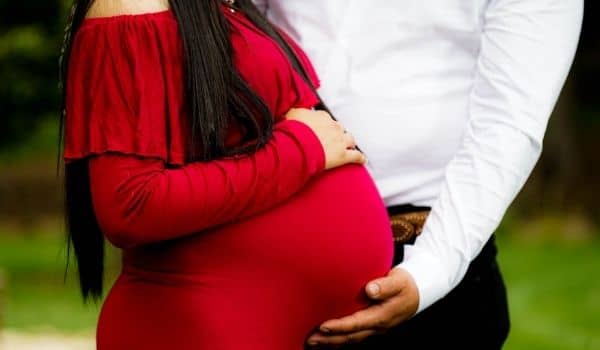 Leave Regulations
Maternity Leave in the Netherlands
As a new mother, not only do you need time to heal after giving birth but also the last few months of your pregnancy are crucial for taking sufficient rest and developing a bond with your soon-to-be-born baby.
As per the provision of the Dutch government, a pregnant employee is allowed a standard duration of 16 weeks of maternity leave (zwangerschapsverlof) in the Netherlands. The first 4-6 weeks can be reserved before the due date and the rest can be taken after the delivery. However, according to her needs, a woman can decide to bifurcate the leave as before and after childbirth. If a woman is delivering multiple babies, she can avail a minimum of 20 weeks' leave. In every case, it is mandatory to take leave 4 weeks before the due date.
Paternity (Partner) Leave in the Netherlands
As of July 2020, an expecting father is entitled to five weeks of paternity leave (vaderschapsverlof) in the first six months after birth. This is provided he takes the initial five days' leave granted to him. However, employers can choose to deny paternity leave for business reasons, only if they agree to arrange for an alternative for the employee.
In addition to the customary span provided by the government, some companies choose to extend their employees' leave duration. For example, ING provides six weeks of paid paternity leave with an extra sabbatical of three months.
Note: If the mother dies during childbirth, her partner can avail the entire remaining duration of the maternity leave initially granted to her.
Adoption Leave
In case a couple is looking to adopt, the government grants six weeks of leave for the same, which both the parents are entitled to. However, you must apply three weeks prior to the date of adoption.
Leave Schemes For Self-employed Professionals
Self-employed professionals and freelancers are entitled to 16 weeks of paid maternity leave in the Netherlands. Unfortunately, the government does not offer paternity leave in the same area.
Parental Leave
Employees having children up to eight years of age are entitled to unpaid parental leave (ouderschapsverlof) which they can avail for up to 26 times their working hours. They may choose to take this leave all at once. Typically, however, it is one day a week until their children turn eight.
Both parents are eligible for parental leave from the moment they start working for their employers.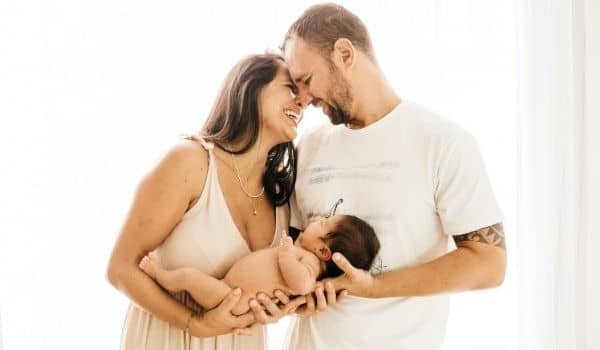 Pay Structure And Benefits Involved
Maternity Allowance
Expecting employees are entitled to receive a whole or major percentage of their income for the duration of their leaves. Most companies pay up to 100% of the employee's regular salary yet can reduce the percentage as per their rules.
According to Dutch law, every new parent is eligible for a maternity and paternity allowance by the Work and Care Act (WAZO). A pregnant employee is expected to inform her employer three weeks before the due date, for them to apply for a maternity allowance with the Employee Insurance Agency (Uitvoeringsinstituut Werknemersverzekeringen or UWV). In some cases, the UWV pays directly to the employee.
Self-employed professionals are also entitled to maternity allowance from the UWV.
The pay structure slightly differs for companies who grant a leave extension over the basic 16 weeks. For instance, SalesForce offers 80% of the original salary to their female employees for their entire duration of the leave, including the UWV allowance.
Supplementary Maternity Leave And Allowance
Those who take unpaid paternity leave in the first six months of the birth of the child can claim a Supplementary Maternity Allowance (paternity allowance) from the UWV if they fulfill the required conditions. In this case, they are entitled to 70% of their income.
Parental Allowance
For parents availing parental leave, as of today, their employers are not obliged to pay their salary unless stated in the employment contract or the collective labour agreement (Collectieve Arbeidsovereenkomst or CAO). However, from the 1st of August 2022, the government will be paying the first nine weeks of parental leave, provided the parents utilize those nine weeks until the first birthday of their child. During this time, the UWV will pay 50% of the employee's daily wages.
Adoption Allowance
Those who choose to adopt can avail an adoption allowance from the UWV, provided they meet certain conditions.
Note: Commercial surrogacy, while otherwise illegal, is considered legal only in some conditions. Offering extra money to the surrogate mother over the permitted compensation is punishable by law.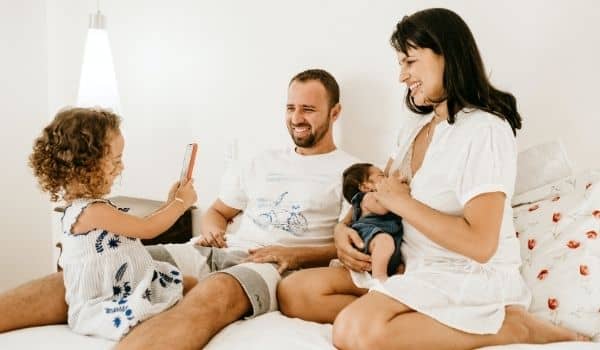 How Does It Differ From Other Countries?
The leave regulations vary from one country to another, as per their government specifications. People living in the UK can avail up to 52 weeks of maternity leave. For paternity leave, it is approximately 26 weeks. In Germany, the maximum amount of maternity leave is six weeks mandatory before the delivery, and eight weeks afterward. This can be extended to 12 weeks if the child is born premature or multiple babies born.
We hope you've gained the essential knowledge on leave regulations and find it easier to make the required arrangements. With an exciting journey to embark on, relax, and take this time to welcome the newest member of your family.