Moving is a mess, whether you are studying abroad in the Netherlands or you are relocating for a job. The act of relocation is a central part of an expat's life that needs to be taken seriously. There are deadlines to catch, boxes to fill, belongings to sort, planes and trains to catch and other challenges with your move. If you are not careful, you might find yourself in a mighty mess when trying to pack for your move.
But with smart preparation and the help of trustworthy moving companies, you can make packing much easier. In the following article, we will give you pieces of advice that will help you spare the headache.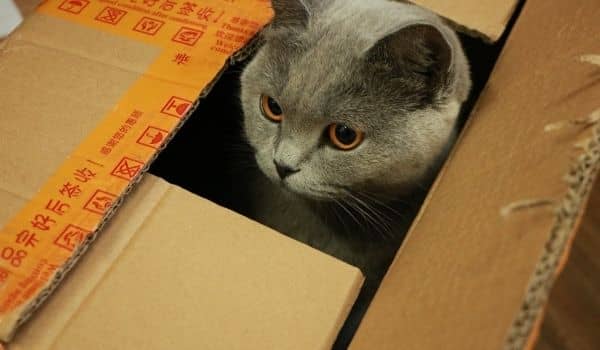 1. Write Up a Schedule
Start packing for the relocation early and plan things in advance. If you keep pushing it off, chaos awaits. You won't be able to maintain a packing system, and you might even leave stuff behind unintentionally.
You don't want to spend money once you have arrived in the Netherlands replacing items you shouldn't have to. You also don't want the unpacking to be an endless, complicated process. Therefore, save yourself the stress and make a schedule. Set deadlines for yourself and check the schedule often to make sure you don't fall behind.
2. Stack Up on Packing Supplies
Start collecting boxing supplies at least a month before your move. Get the right type of boxes. Make sure you are conscious of the size and weight of your things. For heavy items, use reinforced, layered boxes. Get smaller boxes for precious items before putting them inside a larger one with your other stuff.
Here's a handy trick: ask your local supermarket if they have any spare boxes. If you arrange to pick up a few every time you shop, you will have save money by the moving deadline.
You can also ask around your friends and family if they happen to have some spare ones lying around. Some people's garages and attics are stuffed with empty boxes they don't need anymore.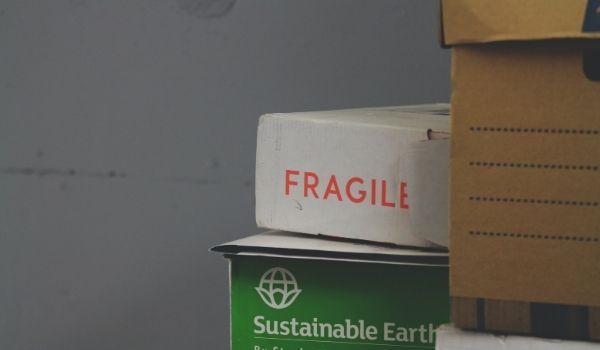 3. Take Pics For Reference
People tend to take what's around them for granted. Once you've gotten used to your surroundings, you might forget about their arrangements and specific details.
Once you have moved, you might have problems recreating arrangements that you are fond of. You might also not be entirely sure how to rebuild your furniture. Or, you might not be able to recall exactly what goes where.
Sure, you might have no problems at all – but it's best to stay safe. Make sure you document your apartment before packing. This way, you will have a nice list of references for the unpacking procedure.
4. A Friend In Need Is a Friend Indeed
Sure, you can hire a moving company to help you pack. But you could also get enough help from your friends. They might only expect you to return the favor in the future in exchange Or you could buy them a beer and pizza afterwards to say thanks.
5. Sort Out What You Don't Need To Bring & What You Won't Need Instantly
When you are ready to get down to business, there are still a few things to keep in mind when ready to pack for your move. Firstly, you should start packing up the things you won't need in the near future. These include off-season clothes, ornaments, and other non-essential items.
Leaving stuff behind is a hard but necessary part of moving. To make this easier on your soul, make these decisions in advance. See what you want to sell and what you want to donate. Recognize what you would not be able to move at all and what you can't fit in your boxes. Don't be afraid to leave stuff behind that you are sure you won't need at all.
You should also consider leaving fragile household objects such as plates, glasses and vases behind. When in the Netherlands, you can find these at any number of other stores all the same. Relocation companies will take great care of your stuff, but objects like these can still break. Furthermore, the more things you pack, the higher your relocation bill will be.
Also, keep in mind that different relocation companies have different rules about what you can send. Make sure to check these before you start packing.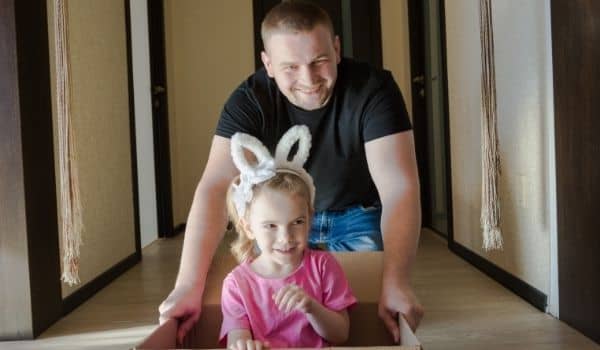 6. Prepare Your Essentials
You should store everything you will need right after your arrival in one box. Unpacking everything might take long hours or even days. It can be frustrating if you have to go through multiple boxes to find items you will need right away.
Make absolutely sure there's a toothbrush, toothpaste, and some clothes in this box. You should also have a trusty backpack that stays with you during the trip. This should hold the things that might come in handy during the travel and right after.
Also, consider leaving personal hygiene products behind. Toiletries usually take up more space than you would believe. Also, there might not be a sufficient need to bring them along. After all, you could get your favorite shampoo or conditioner in any supermarket.
You don't want to worry about all the excess space and weight. Bring only as much in your essentials box as you will instantly need.
7. Organize the Rest of Your Items Smartly
As a general rule, you want to fill up all the boxes the best you can. But you also don't want to make them heavy, especially if your current or next apartment doesn't have an elevator. Spread out heavier items in multiple boxes as much as you can.
Heavier things should go in the bottom of the box and lighter ones on top. In the Netherlands, you will need some layered clothing as it tends to rain quite often. Make sure your wet weather gear is not in the bottom of your boxes.
Unpacking will be much easier if you keep track of where the contents of each box should go. If you want, you could spend time listing all the items on the side of the box.
You could also just use a color code system. Buy some colored duct tape and coordinate specific colors to different areas of the house. That way, you won't have trouble remembering what goes where.
8. Wrap Your Suitcases
Besides the stuff in the boxes, chances are you will also want to bring some suitcases along. If that's the case, make sure you prepare these right before sending them off.
Relocation companies have different requirements for proper wrapping. Generally speaking, it is best practice to wrap your suitcases in a protective plastic. If it covers the handles and wheels too, you shouldn't have a problem at all.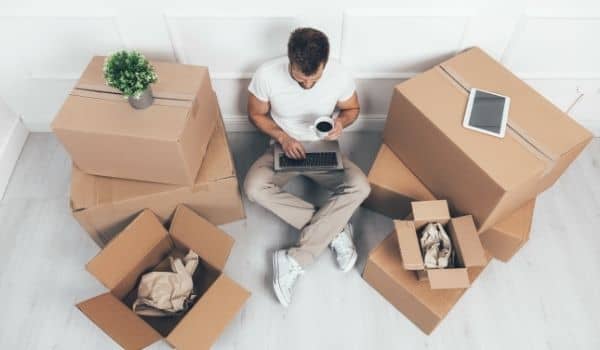 9. And Finally: Find a Trustworthy Relocation Company
Getting your stuff from one place to another can be a hassle if you do it on your own. Luckily, there are companies that can help you pack for your move efficiently and competetently. Check out Eurosender, which offers immediate prices and fast, transparent shipping. You should also familiarize yourself with their shipping options to see what fits your needs and budget. For example, if you don't mind paying a bit more, air freight is the better option for you. But, if you are not in a hurry, train freight or shipping will do just fine (oh and don't forget the 10% discount using the code REPUBLIC).
With everything sorted, you can finally focus on the minutiae aspects of the move and start enjoying your time in the Netherlands.