It can be easy to resist spring cleaning our homes until we really have no other choice. There can be many scenarios that finally help us to give in and at least make a plan. Maybe you want to spruce up the place for future guests? Or you might want a clean and organized home for better hygiene and overall self-care. A clean home reflects a clean mind, and your sanity is well worth preserving. Whatever the starting point is for you is far outweighed by the delight and satisfaction of having a clean home. After a lot of personal research, deep cleaning my own home, and insight from Helpling – the platform for household service – I have a few pearls of cleanliness wisdom to impart. Here are six sensational pointers to help you get a head start on your annual spring clean.
First up, the overlooked items. Things your hands tend to touch every day but seldom get cleaned.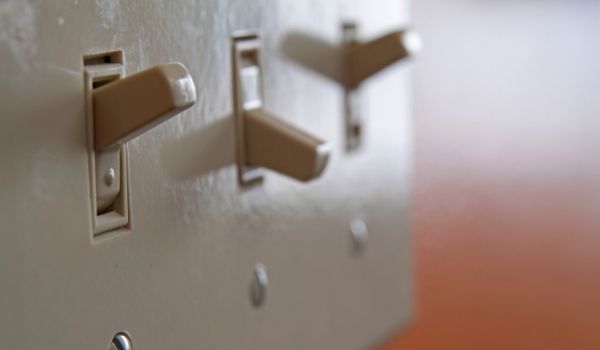 Let There be Light
You go to the bathroom in the middle of the night and hit the lights. You need light for your brief nocturnal movements, but did you wash your hands? Is the switch now swathed in post toilet germs? Light switches are everywhere and essential but also invisible to us. We rarely think to give them a deep clean despite touching them frequently. The next time you are having a spring clean, spare some time to spray and wipe your light switches. They flick on to give you light and help you see, but now you can enjoy seeing them shimmering and clean.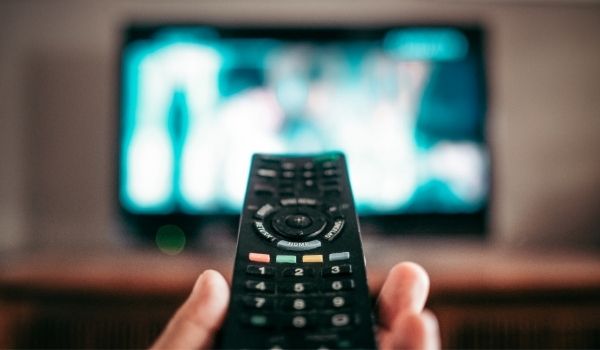 Handheld Happiness
Remotes are essential. We use them to surf channels, set the perfect volume for music, or in fancier homes, adjust the lighting. But how often and how deep should you clean the remote? Wipe your remote down with an antiseptic wet wipe, like Blue Wonder or Dettol. Once you build this into your weekly routine, it will become second nature to you. Your guests will be dazzled and amazed by your shiny tv/music/light remote. You will set a community standard and be the talk of the buurt!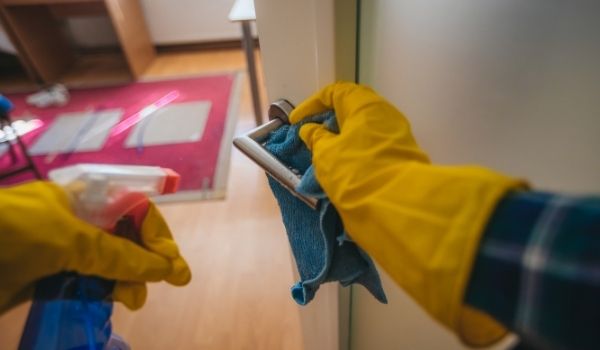 Opening Doors
Doorknobs literally open doors for you, but just how clean are they and how often do you clean them? Every time you enter or exit your home you encounter door handles. The internal ones are covered in your and your family/housemate's goop. The external ones are cased in the goop of anyone who decides to yank your handle. Best to plan a deep spring clean of all the knobs in your home. Target the front and back door, window handles, handrails, and the entire range of handheld objects and tools. To get them super clean, spray first with an antiseptic domestic cleaning liquid. Leave the spray on for a few seconds to seep in and eliminate any truly ugly stuff. Now wipe clean and if it's a brass handle admire your own reflection as you bask in the superiority of cleanliness.
And now, moving on to the usual suspects! Things we almost refuse to clean regularly but we really know we must make time for.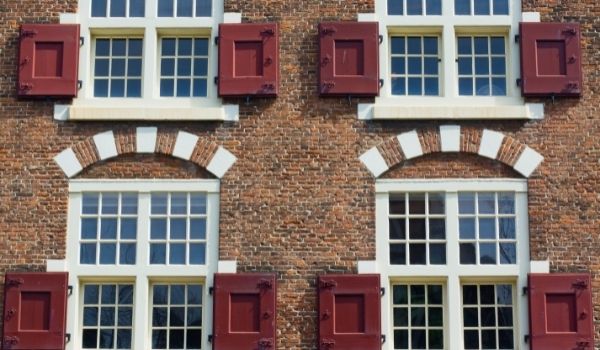 Can You See Through Me?
The dirt and grime build up fast and furious on Dutch windows. The best way to ensure shiny clean windows that shimmer is to hire a cleaner via the Helping platform. They will be over in a jiffy and all too glad to do the elbow work for you. If, however, you insist on doing it yourself, get a bucket of water and add some vinegar. Now wipe it onto the glass with a clean cloth and wipe the window clear with some old newspaper. The vinegar water cleaning method works a treat on mirrors too and any flat glass surfaces.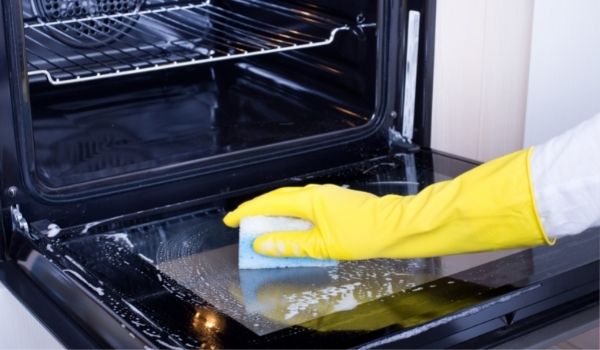 Spring Cleaning the Tough Stuff
It's the warmer part of the year and Sunday Roasts might be on hold for now. That should not prevent you from getting stuck into a deep and satisfying spring clean of the oven. The hot box that has served you so many perfectly baked pies and tantalizing tasty treats deserve a good scrub. Dirt and grime tend to build up in ovens and this gets cooked repeatedly turning it into black unidentifiable soot and char. We suggest spraying the black grime with Mr. Muscle oven cleaner. Let the foam soak and before you scrub it off, take note of your breathing. The fumes and the old food can be noxious and could leave you feeling a bit faint. Scrape it clean with an oven-safe scraping tool, a brillo pad, or a really good sponge. Have a basin of water to hand and squeeze out and refresh until the black soot is defeated. TOP TIP – Post-cleaning roast some orange peels in the oven. It will help to conquer the previous smell and permeate your home with citrusy goodness.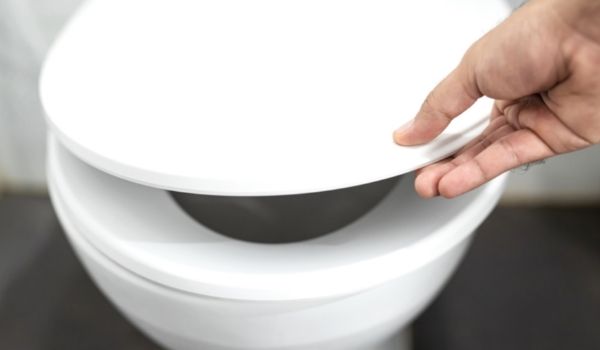 The Ultimate Challenger
Ah, the throne where we can reflect on our lives to date, the space where we literally offload: the toilet. The first step to toilet harmony is to keep the toilet cleaning apparatus and accouterments close by. If you can see them, they will constantly remind you to give the toilet a little whoosh from time to time and keep things civilized.
When you do decide to give the toilet a deep clean, work from the top down. So first the cistern, spray with a surface-friendly cleaner. If you have a porcelain toilet, make sure the spray is for shiny surfaces. if you are mega-rich or just lucky and have a gold/marble toilet, use marble and gold friendly cleaners, etc. When the Cistern is so shiny you can see your fate, faith, and face in it, progressing to the pipe that runs water from A to B (obviously only if the pipe is exposed). These are usually white plastic pipes and almost never get the attention they deserve. Spray, wipe, and move on with your life.
Now we are ready for the main event, the toilet seat cover, the rim, and then the bowl itself. You can carry on cleaning the toilet seat with the same sponge/cloth and spray as you started with. Give that seat a proper going over, top and bottom. Now move on to the toilet bowl and plastic rim. It may look spotless, but it's not. This is where you are going to use a sponge or cloth that you are happy to dispose of or boil wash. This is also why you start at the top and work down.
Spray and wipe the plastic seat all along its rim. Wipe dry and set it back up from the bowl. Get your funny nozzle duck-shaped toilet cleaner bottle. Squirt a healthy dose up into the porcelain toilet rim. The crack all the toilet water runs out of. Fill it with cleaner, and rejoice as its cleansing juices run down into the pool of toilet water. Now get your toilet brush/scrubber and get down to business. Scrub until there ain't no more. Another slosh of the duck-nosed bottle and let the cleaner sit as you clean the underside of the toilet on the outside. Spray and wipe just as you did the cistern but use a new cloth and be warned that this area is likely covered in pee particles too. Wipe dry and now decide if your rags are to be dumped or boiled.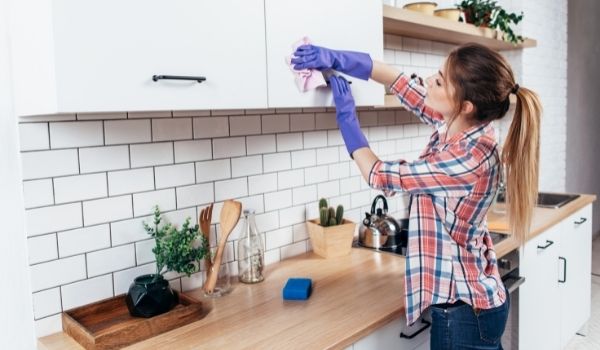 The Rest of the House
So, we have deep cleaned in places no one likes to go, but no one has vacuumed, nor mopped anywhere. No one has attended to the usual cleaning, like the weekly laundry, changing the sheets, etc. We think you have done enough, your neighbors and guests can rest assured that you are indeed a model Dutch resident. Reach out to Helpling for a reliable cleaner to stop by and cover everything else.
Find the cleaner that suits your needs HERE 
By Joseph Kearney