Once you set up a Dutch bank account, you can ditch your pre-paid SIM card and sign up for a Dutch phone plan! But which one will be best for you?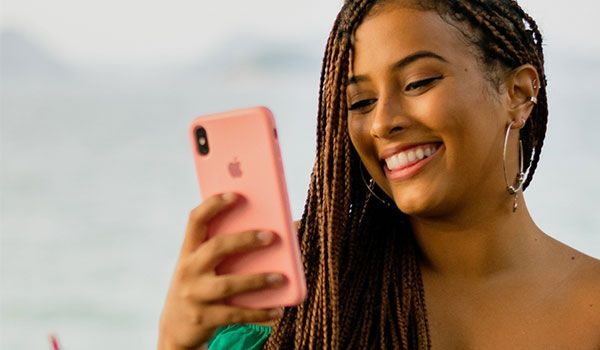 Things to Consider When Choosing a Mobile Phone Plan
While there are many options available, consider your needs before signing a contract.
For example, if you are studying for less than a year, you may want a monthly contract. But if you plan to work here indefinitely, a yearly contract may be more cost effective.
Another factor is service coverage – will you need to use your mobile network outside the Netherlands? Some companies have great coverage within the EU, while others offer reliable networks outside the EU as well.
And if you have questions about your mobile phone plan, do you want to talk to someone in person? Every provider has online services, but if you prefer to talk to someone in person about your plan, you may need a company that has locations near you.
Alternatively, you can also use an expat service to help you find the right mobile provider and you up with a Dutch SIM card plan (as well as other utilities).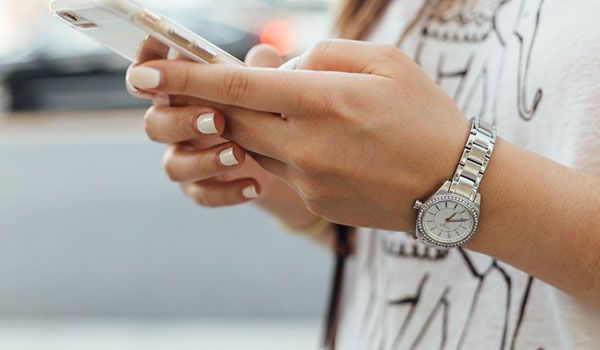 Which Company Has the Best Dutch Phone Plan?
Once you consider what your needs are, it will be much easier to decide which plan to choose!
KPN: A Sustainable Dutch Company
KPN is based in the Netherlands and committed to sustainability. Since 2015, they've been using only green energy!
They have a reliable network throughout the EU and offer a wide range of plan options. And if you need a new phone, they have nearly the same selection of brands and models as the bigger companies.
Plus, you can bundle your mobile phone plan with internet and TV to get a lower rate on your monthly bill! KPN rates for SIM card only tend to be a bit higher than the bigger carriers, but you can receive a lower rate if you sign a contract for 1 or 2 years.
And while they have locations throughout the Netherlands, their online services are only in Dutch as of now.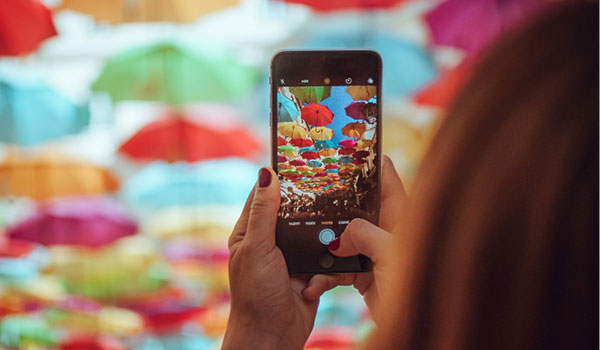 Vodafone: A Global Provider
Vodafone is one of the most widely known mobile service providers in the world. As a result, its global network is one of the largest and most reliable.
Vodafone also offers deals for bundling services with Ziggo internet. Otherwise, the costs their SIM card data plans range depending on whether you sign a 1 or 2-year contract.
And if you need a new phone, they have a huge selection to choose from! They carry models from Apple, Samsung, and Huawei in different colors and memory sizes.
You can purchase the phone through installments with your data plan. But the type of plan you choose may also affect the upfront costs you pay for the phone. (This cost is described as "eenmalig," which means "one-off.")
The Vodafone website for choosing a mobile plan is only in Dutch, but they also have multiple locations in the Netherlands, where you may speak with someone in English.
T-Mobile: Strongest U.S. Coverage
Of all the networks listed here, T-Mobile offers the most coverage – including the U.S. If you need to use your mobile data while traveling to the States, T-Mobile will be your best option.
They have a large, reliable network for mobile services, home internet, and TV. But they also offer plans for SIM only and SIM with a new mobile phone.
T-Mobile offers more phone brands than any other carrier, but their plans function the same way as Vodafone. Your upfront costs will be lower if you sign a longer contract. But, of course, their SIM only plans are cheaper, and will cost less in the long run if you sign a 2-year contract.
Like most providers, their website is only available in Dutch, but they do have stores where you can speak with a representative.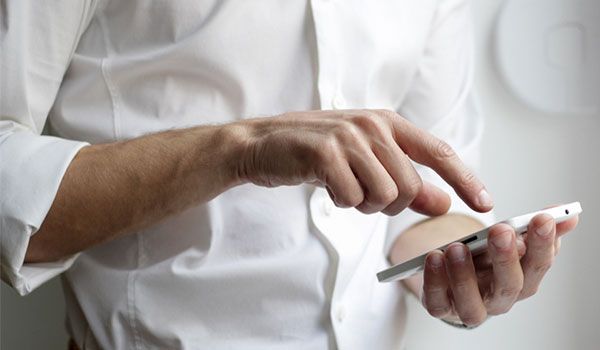 Lebara: A Flexible Plan
Lebara is currently the only service provider with their online services in English. Plus, they offer flexible monthly plans that allow you to upgrade or downgrade your services.
Lebara uses the KPN network, which means you'll have great service within the Netherlands. But if you want service outside the Netherlands, you will need to add the international plan to your service package.
Depending on your service bundle, Lebara offers the most affordable options. Keep in mind that they do not offer phones. So if you're on a budget and already have a mobile phone, Lebara may be the best option for you!
They also do not have their own stores, but you can purchase their plans from other retailers like Media Markt.
Ben: An Expat Favorite
Ben is like a more robust version of Lebara: they offer affordable SIM card only plans as well as phones. They also have a special deal for students (and what student doesn't love a good deal?).
But if you need to have the latest iPhone, you may need to buy it somewhere else. Compared to other service providers listed here, Ben has a limited smart phone selection.
Ben does, however, offer flexible service bundles. So depending on your travel plans, you can increase or decrease your data!
With Ben, you can also call and text within the EU on the T-Mobile network. It may, however, cost extra to receive and make calls to a non-Dutch phone number.
Overall, Ben is a great choice for expats because of their affordable, flexible options. The only downside? Their website is only in Dutch, and they don't have any physical locations.
Robin Mobile: Best Option for Self-Employed
Robin Mobile uses the KPN network for their service, which means you'll have reliable service throughout the EU. They offer flexible SIM card only plans for retail customers as well as businesses.
So if you're a ZZP'er (like an expat on a DAFT visa), you can sign up for a business SIM card only plan, which will cost you less than a personal plan. Plus, you may reclaim the VAT from your monthly bill!
The biggest downside, however, is that their website is only in Dutch, and they do not have physical locations.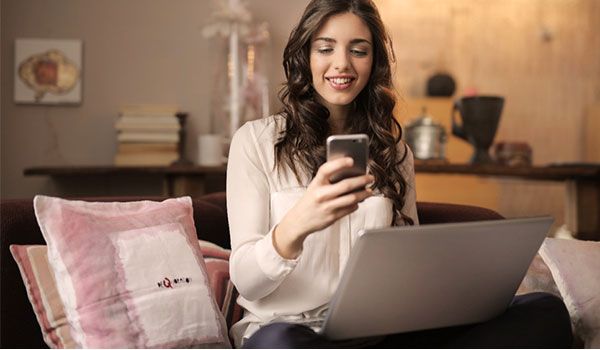 Tele2: A Growing EU Provider
Since 1993, Tele2 provides mobile and internet services throughout the EU. Since the Dutch branch merged with T-Mobile in 2017, customers have access to the T-Mobile network throughout the EU, as well as for their home services.
Tele2 offers the latest models of iPhone, Samsung, and Huawei, or you can sign up for a SIM only plan. But if you use other services with Tele2 such as home internet and TV, they do not bundle discounts with mobile packages.
If you have questions about their services, they have extensive customer service options! You can contact them via phone, email, and even chatbot. They also have a community forum that you can access without a Tele2 account.
But everything is only available in Dutch, and they've closed most of their physical locations.
Youfone: Rewards Customer Loyalty
Youfone is a Dutch company using the KPN network for their mobile and internet services. Their SIM card only plans include coverage throughout the EU, though it may cost a bit extra. They also do not offer mobile phones.
You can, however, purchase mobile phones and other benefits through their customer rewards program. For example, if you shop through the MyYoufone app, you can earn Youcoins. Customers can use Youcoins for discounts on invoices, additional data, or a refurbished iPhone.
And like Lebara and Tele2, they offer free number porting (keep your phone number but switch providers). So if you're unhappy with your current provider, Youfone will gladly help you switch to their services!
Simyo: More than just SIM cards
Simyo may only offer SIM card plans, but they provide a ton of content and information about mobile devices and their services. For example, their interactive sliding scales help you visualize how much data you need based on how much you use apps, check email, and stream media.
You can also check out their blog to learn about how to maintain your phone and the best cheap smartphones on the market.
And because Simyo uses the KPN network, you can potentially bundle your Simyo plan with your KPN home services! But while their website is informative and easy to use, it's only available in Dutch, and there are no physical locations.
Choose Your Dutch Phone Plan
Choosing a Dutch phone plan shouldn't be a difficult process. Whether you prefer to set it up in-store, online, or with an expat utility provider like PartnerPete, be sure to pick one that best fits your needs.
We'd love to hear about your experience with mobile providers in the comments!