Theater festivals are great events to meet people. You can experience local and international culture on stage. You can also brush up on your Dutch language skills with an authentic exposure to the spoken language. Many festivals include theater shows in English. Some go beyond language and have performances that communicate without words at all. Here's our list of 5 expat-friendly theater festivals in the Netherlands:
Founded 14 years ago, this festival changed hands in 2017 when Arjen Barel passed 'the keys' to Sahand Sahedivani and Raphael Rodan. Sahand and Raphael nurture and grow new shows with theater practitioners from around the world. The festival aims to show the world how wonderful storytelling as an art form actually is. This year's program is packed with shows covering topics ranging from sustainability – De Zaak Shell (NL) to Queer life in Iran – Four Weddings and an Iranian funeral (EN). Everything happens in Podium Mozaiek, including workshops designed to help explore themes integrated into the festival.
Oerol Festival – 10-19 June 2022 – Terschelling Island
Easily the most unique of all theater festivals in the Netherlands, Oerol was the brainchild of Joop Mulder. Joop founded the island theater festival forty years ago. The entire island of Terschelling is surrendered to theater folk for ten days each June. The landscape, dunes, sea, and sky are used to dramatic effect, as theater takes place in nature, villages, and streets. Thousands of people pass through this cultural commune, where actors and audiences spend several days together performing and growing in cultural wealth. It's a must-see and a must-do.
"Terschelling's Oerol festival has become known as one of the most exceptional landscape arts festivals in Europe. From its roots as a small festival in 1982, Oerol has grown to become a true phenomenon." – Oerol.nl
Over Het Ij – 8-17 July 2022 – Amsterdam Noord
This Expat-friendly theater festival takes place each July on the River IJ and NDSM Wharf banks. It's an innovative event where everything from old metal containers to aging dockyards can be transformed into performance spaces. One show featured an assembly line of unusual objects, including vases, plants, naked people, and bicycles. Each item passed at a pleasant pace along the line entering from one mysterious door and exiting through another – all lovingly framed against the endless Noord skyline. This festival likes to present emerging work from young and recently graduated performers. They also make space for more established acts to give the audience some variety.
"Yearly in July, Over Het IJ Festival takes place: ten days of contemporary location theater of new and founded companies everywhere on the NDSM wharf." – Overhetij.nl
Amsterdam Fringe, much like Dublin and Edinburgh Fringe, pushes the boundaries of what theater can achieve. It's a safe space for theater makers to experiment, express, and succeed. The Amsterdam Fringe runs for 11 exciting days each September. The festival has announced Farnoosh Farnia as the new festival director. She will be steering the Fringe into the future. The festival is about 50% English or 'Language no problem' and 50% Dutch language so there's plenty of Expat friendly theater to choose from. It's too soon to say what will be programmed for September 2022, but the Best of Fringe is touring the Netherlands with three shows from its most recent festival, and they could be in a city near you soon.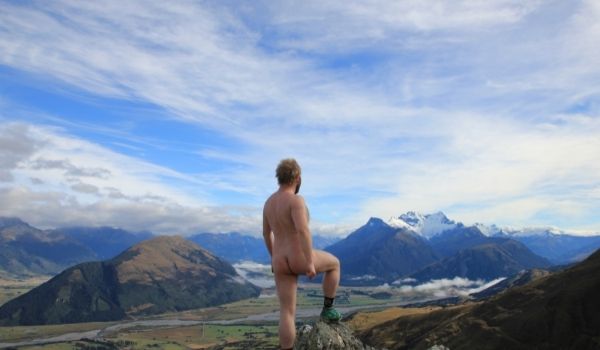 Mezrab – Wednesdays and Fridays all year round.
Theater festivals are excellent, but they only happen for about a week or two and only once per year. If you want to enjoy the magic of storytelling on a more regular basis, Mezrab theater on Veemkade in Amsterdam has two free weekly storytelling events. On Wednesdays, they run an event where anyone brave enough to try can put their name in a hat and tell a story on impulse. The rest of the tellers on Wednesdays night have reached out and been programmed, but the finishing act is a real gamble, and when it works, it's sublime. They run a more established event on Fridays with guest performers invited/curated to come and perform. The venue is very relaxed, and they are famous for serving soup that is equally as life-changing and inspirational as the stories told on the magic carpet.
Rotterdam Vibes
We spoke to one theater press officer Dorethal about her recommendations for other festivals around the country, and here is her advice for Rotterdam:
"Rotterdam also has a vibrant artistic culture. Rotterdammers have their own sober way of acting. It is the city in The Netherlands where people from different cultures live in the most integrated way together. This you also see back in the creative scene with interesting and vibrant nights of spoken word, poetry, unexpected pop-up music, etcetera. It is also the other city where our Amsterdam Storytelling Festival, for three years, organizes a minifestival in cooperation with Theater Zuidplein." – Dorèndel Overmars
Help Us To Be Better
Now it's over to you. Did we miss anything? Do you have first-hand knowledge of SPRING theatre festival in Utrecht or Nooderzon in Groningen? Is there an expat-friendly theater event in the Netherlands that should be included? Let us know, and we can update and grow this list. If you decide to book a Dutch language show, we might help you brush up on your Dutch before you see the show. And for those of you who have had enough of theater for now, maybe a visit to an Alpaca farm is just the treat you need to relax and get back to nature?
By Joseph Kearney