You don't have to travel all the way to India to grab an authentic, fiery-hot, deep-red serving of delicious curry that will warm your heart and soul in an instant. In fact, Amsterdam is a city with a lively and competitive Indian food scene to boast, and some of the best spots can easily replicate the potent flavors, incredible scents and deliciously crisp ingredients most associate with original Indian cooking.
The eateries on this list are mostly populated by friends and family, the type of spots best-classified as insiders' best-kept secrets. Forget about conventional, easy-to-replicate kormas, barely-there spices, or hard-to-classify, yellowish curries with just a few pineapples floating in them. The places below serve unashamedly simple, traditional, home-made dishes, the stuff you'd relish to find only at your Indian friend's household. Part comfort-food, part the stuff of marvel, what you'll get at these places can only be described as the richest, most delicate cooking. The best part? You get fantastic quality for a modest price.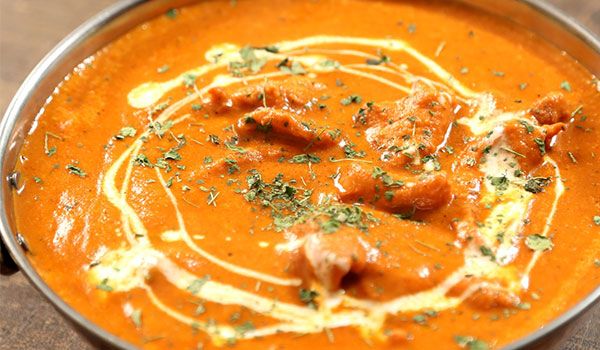 A true Amsterdam establishment, Tulsi has been serving fiercely hot, beautifully rich curries packed with freshly-ground spices for years. Located just off the eminent Van Woustraat, the ostentatiously-designed space offers a cozy environment for those yearning to tuck into generously-sized portions of traditional North-Indian food.
The slick, modern interior is home to some of the finest culinary tricks you'll come across in the whole of the city: just one bite of their chicken Karahi, mutton bhuna or Travancore-style fish curry is bound to get you hooked. Their truest strength, however, lies in the side dishes. A cool, almost-ethereal raita will certainly keep your palate fresh between courses, while the biryanis are artworks in their own right, made with a rich array of delicately chopped nuts and dried fruits and covered in a blanket of magenta-colored pomegranate seeds. Every bit is worth it, as you too will discover.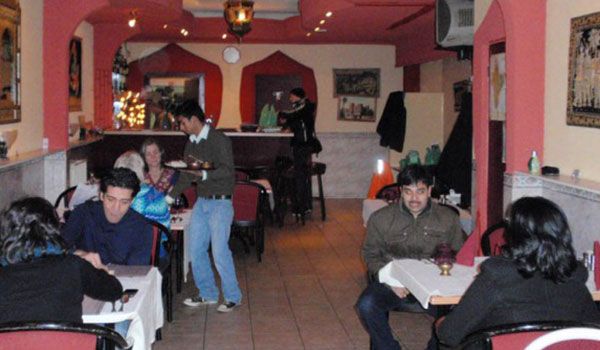 A best-kept secret. Home to curry-lovers and those willing to bargain with the waiter until they bring a curry truly deserving of the adjective, 'spicy', the tiny space tucked away in Da Costabuurt has become a mainstay of overworked mothers, homesick students, and an eccentric crowd of Indian-food-aficionados over the past few years.
Their insistence on simplicity, low-key profile, and catering to a well-established clientele paid back enormously. In 2014, the Kohinoor-style restaurant was awarded an 8+ rating from the infamously somber food critic, Johannes Van Dam. No wonder even the dourest man to navigate the Dutch cooking landscape had fallen for their meals: the expertly-seasoned, punchier-than-what-you-can-take Lamb Vindaloo, the melt-in-your-mouth butter chicken and the humble, yet gobsmackingly rich and fluffy naans will have everyone smitten.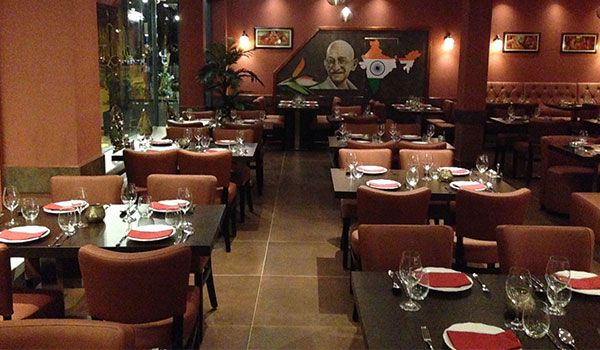 Surinder Kumar needs little introduction. The legendary chef founded Gandhi, the restaurant to head to for a gorgeous, sunshine-colored curry back in 1990. Around seven years ago, it was time to make the switch and have a do-over, leading Kumar to start Swagat.
If you had the chance to visit Gandhi in its glory days, chances are you can still remember its firm embrace of omnivores. Their blissfully crunchy, crisp tikkas, the delightfully soft kormas could easily satisfy even the most-gluttonous. It should come as a no surprise that Swagat dons a hedonistic ethos just the same.
Specializing in the recipes traditionally prepared for a king, Kumar created a menu of Mughlai dishes. Needless to say, only the finest of ingredients, freshly-ground, carefully-prepared spices, and the ripest fruit and vegetables are used. The chicken tikka balti is a steaming-hot blessing, bubbling away in a rustic, cast iron saucepan, while the lamb rogan josh is the stuff of dreams. The sag aloo is a joyfully dense mixture of spinach and a few bright yellow bits of potatoes laced with just the right amount of cumin and black pepper. Let's not discuss the chana masala, a potent concoction of chickpeas and tomato sauce that should simply be labeled as 'heaven.'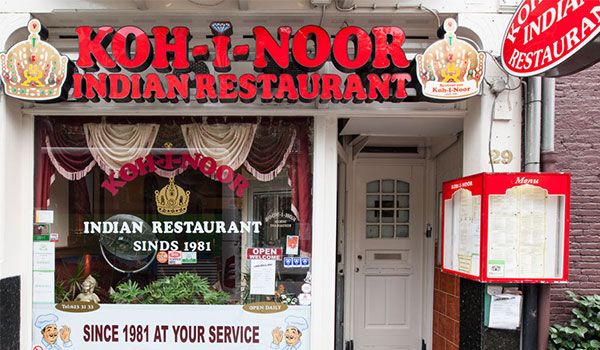 Sometimes tradition just beats all else. This is probably the reason behind the spectacular success story of one of the longest-running restaurants in the city, Koh-I-Noor. Founded in 1981, this gem outlasted long decades of ever-changing gastro-fads, never failing to beat the shi-shi spots offering fusion food, micro-gastronomy marvels, milk emulsions that could sing, or as of late, toast.
Be content knowing that whilst the young, beautiful, and hip are away chomping their way through an overpriced piece of badly-aged bread, there are still places offering unassuming home-cooked meals in the city. Looking for something an Indian mom would prepare for a family dinner? Just take a look at that Biryanis. Even the nostalgia-inducing, laminated menu oozes with authentic flavors.
Seriously speaking, this place celebrates everything humble and delicious. The Mulligatawny soup bursting with a brilliant combination of ginger, cumin, and garlic. The house specialty chicken biryani that brings together succinct bits of fried chicken with tangy, invigoratingly sharp pieces of ginger and the freshest medley of vegetables.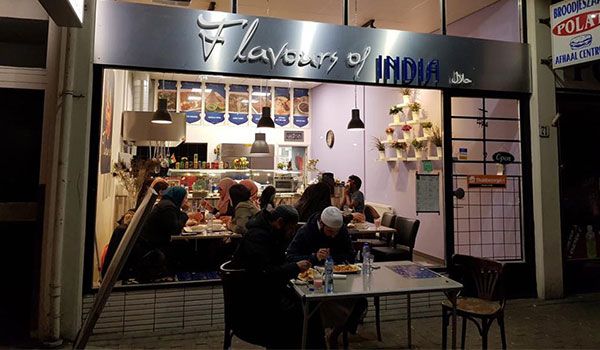 How can you tell that a place caters only for those in-the-know? The staggering lack of internet presence. Take Flavours of India, a restaurant most are likely to stumble upon by accident during a stroll through the Slotervaart area. Yes, it's a remote location. Yes, it takes an absolute hike amongst some brutalist, endearingly old-fashioned housing blocks. However, and this is where the hard-to-pass-on, long-cultivated trade secret lies: just one drop of the korma sauce served at Flavours of India makes it worth the struggle.
Ran by a charming, friendly couple, strolling into this kiosk-sized spot the first three things you'll note are the simple, refined, to-the-point menu, the super-decent, consumer-friendly prices, and the unshakably strong, homely scent of freshly roasted spices.
To stay true to the low-key, homespun atmosphere, we'd suggest the luscious naan, the fiery chicken vindaloo and a serving of the perfectly chewy bhindi. Seriously, I don't care how you feel about okra, a serving of this stuff will transport you to another, much-happier universe.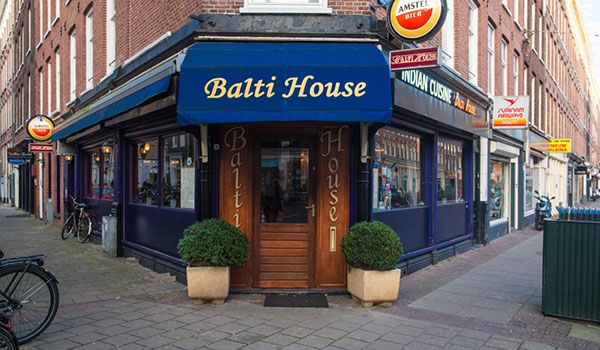 Taking its name after a popular style of dining thought to originate from early-seventies Britain, Amsterdam's cult-status eatery earned renown for meals cooked in smaller, black dishes made of metal, and curries made with a lip-smacking combination of industrial quantities of garlic, white onions, and garam masala. Unlike the fast-paced, laid-back, homespun interior of your average British balti house, here the decoration is taken to the max. Beautifully shiny mahogany tables and a selection of tastefully-chosen ornaments make up the upbeat, elegant set-up.
Everything from the Balti section of the menu is a showstopper. Mushrooms roasted to perfection and butter-soft, incredibly tender pieces of lamb make the balti chicken and lamb particularly irresistible. Regulars swear by the prawn puri and the tandoori lamb tikka. For a real treat, make sure to try their vegetable masala, made with a delicious combination of raisins, almonds, and cashews, served with a dollop of cream for a refreshing pang of acidity.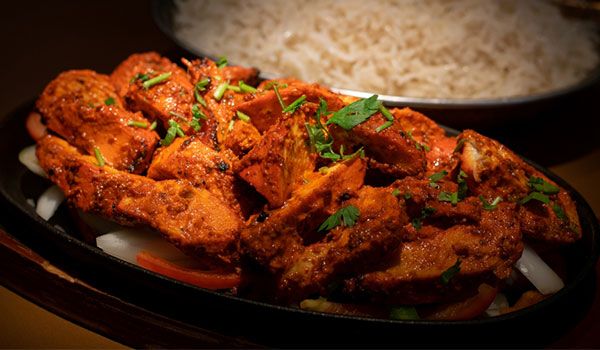 A 5-minute walk away from the heart of the city, Surya offers some of the best Indian and Nepali dishes in the whole city. If you ever find yourself in need of a large serving of curry whilst on business downtown, this is the place to head to; a great spot for business lunches, romantic tete-a-tetes and family outings alike.
If you want to sink your teeth into an exquisitely-seasoned, rich curry that takes you right to North-India, you can. If, however, you want something truly special, you should probably choose something from the Nepali section – as Surya is one of the precious few restaurants in the whole city offering this cuisine. Their exceptionally high-quality offerings range from the expertly-seasoned, melt-in-your-mouth ghurka fish, the lethally-spicy dal bhaat masu made of perfectly soft lentils, fresh, seasonal vegetables, and a scrummy lamb curry. Equally scrumptious are the lamb kheema mutter doused in garlic and onions, and the momo Surya chicken, soft dumplings covered with a dense, delicious coating of tomato sauce.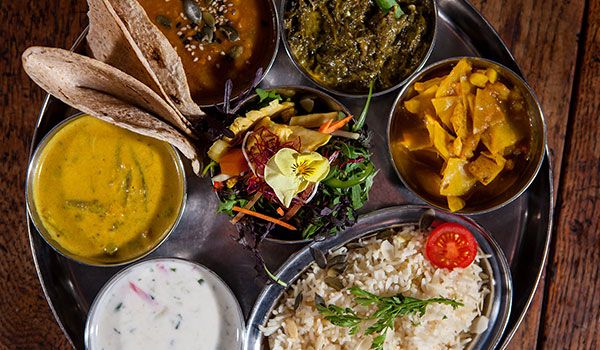 The Golden Temple offers a carefully-curated section of the finest vegetarian meals. Inspired by their world-wide travels, the owners set up this gem to promote the very best dishes they encountered during their visits to far-away lands, Mexico, India, Japan and Thailand.
On the menu, you'll find a solid mixture of Indian delicacies: a beautifully crisp and perfectly seasoned pakora, a colorful kitcheree made with mung beans, rice, and a perfectly-tangy, light raita, and a modern take on the traditional tikka masala that features generously sized chunks of tofu and a vibrantly-flavored curry sauce. Catering exclusively for vegetarians, the Golden Temple also offers some of the best enchiladas, nachos and spring rolls in the whole of Amsterdam. Not traditional, but my god, is it great value for the price.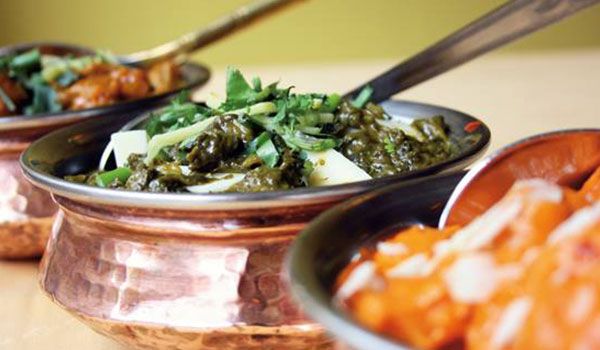 Located in the up-and-coming area of Weesperzijde, the India Roti Room is a strong competitor of long-time favorites such as the Dovers Dog 3, The Breakfast Club, and the Nest. Their insistence on using the freshest ingredients and offering a modern, contemporaneous twist on the Indian classics makes them stand out from the crowd.
If you want something truly mind-blowing, do pick from the Surinamese dishes. The roti chicken induces utter awe with its exceptional blend of spices, butter-soft pieces of chicken and perfectly crisp, roasted vegetables. The classic lamb curries are just as masterful: marinated in a dense, salty-and-sweet mixture of coconut milk and homemade spice mix. The lamb korma will make you want to sing odes. Another highlight is the onion kolcha naan, generously seasoned with garlic and fresh coriander.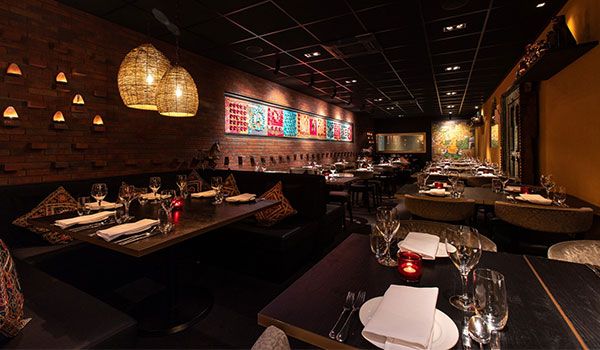 For one of the most-versatile vegetarian selection, head over to a rare gem tucked away in a quiet street just off Spiegelgracht, the Mayur Indian restaurant. Choose the economic tasting menu to get the best value for your money, or, if you're feeling more adventurous, you can also mix and match the numerous starters, vegetarian meals, curries, and more. A heads-up: Mayur is the ultimate place for family outings and business lunches, and they provide superb deals for parties of four or more.
A rare champion of traditional Indian cooking, the North-Indian curries are cooked and seasoned to perfection. With Pramod Sharma intent on promoting the richness and versatility of home-cooked meals and original flavors, each meal is made to suit the tastes of an Indian audience – though you always get a say in how spicy you'd prefer your curry to be.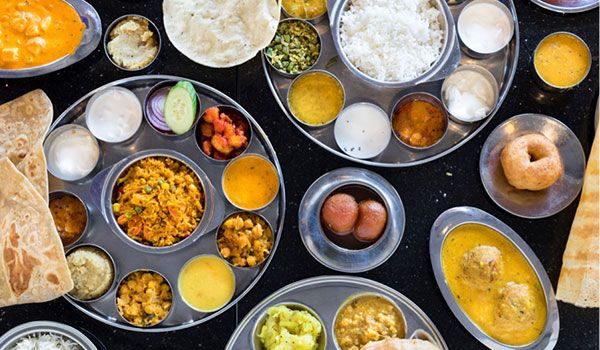 The largest South-Indian restaurant chain in the world, Saravana Bhavan was founded by an ambitious greengrocer, P. Rajagopal in 1981. The twenty-something wanted to create a crossover between a McDonald's and a traditional Indian eatery, and his venture received raving responses in no time.
The Amsterdam branch of the chain repeats the unfailing formula, offering true-and-tested classics and lesser-known dishes alike. If you've already been to a Saravana Bhavan, you'll know just how addictive their Kaima Idli, Puri Bhaji and Thaali are. Looking for something more extra? The real showstopper here is the bhatura, a deep-fried, crisp and fluffy bread that comes in the size of a small child.