Amsterdam is a lively, multicultural city that boasts a vibrant selection of trendy restaurants. Finding a quality restaurant whose environment caters to customers in a wheelchair, however, is a challenge. Whether you're going for a solo coffee, grabbing a bite to eat with friends, or sipping a cocktail on a hot date, here are five wheelchair-friendly and accessible restaurants in Amsterdam you won't want to miss:
1. Canvas Rooftop Bar & Restaurant
Located on the seventh floor of the Volkshotel, this place has a great vibe and stunning city view.
Restaurant accessibility: Upon entering the hotel lobby, you can easily go up to Canvas with a lift. Arriving on the seventh floor, a hallway with smooth, sloping floors leads up to the dining level. The restaurant is spacious, with plenty of low tables and comfortable seats. At the end of your meal, you won't need to worry about struggling to reach a countertop to pay the bill; a detachable payment terminal can be brought to your table.
Toilet facilities: While Canvas does not have its own wheelchair-accessible toilet, there is an excellent adapted toilet inside the Volkshotel lobby. The mirror, sink, soap dispenser, hand towels and toilet rolls have all been placed within wheelchair user reach.
Potential challenges: Be prepared to ask for assistance at the start; a wheelchair user would need Popeye-strong arms and impressive multi-tasking skills to open the hotel lobby doors independently. While Canvas's outdoor terrace is only accessible via a small staircase, you can be fully independent inside the restaurant.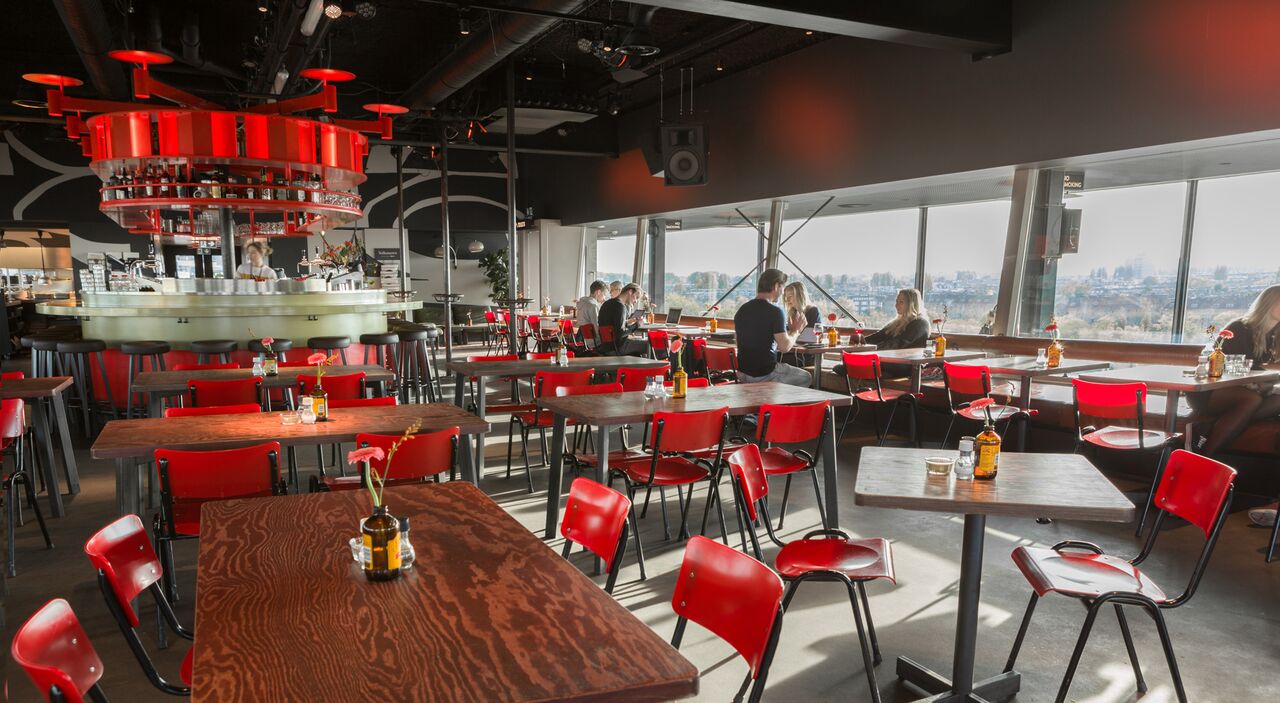 The Volkshotel. Photo by Debbie Trouerbach
This funky restaurant in The Hoxton Hotel is proof that a little effort can transform a historic Amsterdam building into one of the most accessible restaurants in Amsterdam.
Restaurant accessibility: Once inside, a modern wheelchair platform takes you down to Lotti's. The restaurant has smooth floors and low tables. You can pay easily via a detachable payment terminal.
Toilet facilities: Lotti's accessible toilet has clearly been designed and maintained with the same level respect as the standard toilets. Everything has been placed correctly with wheelchair users in mind. To top it off, this toilet is stocked with luscious hand soap and scented moisturiser!
Potential challenges: Lotti's is located along the Herengracht in the old city centre. Given the cobbled pavement, you'll need to pop a wheelie or ask for assistance to get inside. In addition, some of the furniture inside Lotti's is placed close together and might be a tight squeeze to pass through in a wheelchair.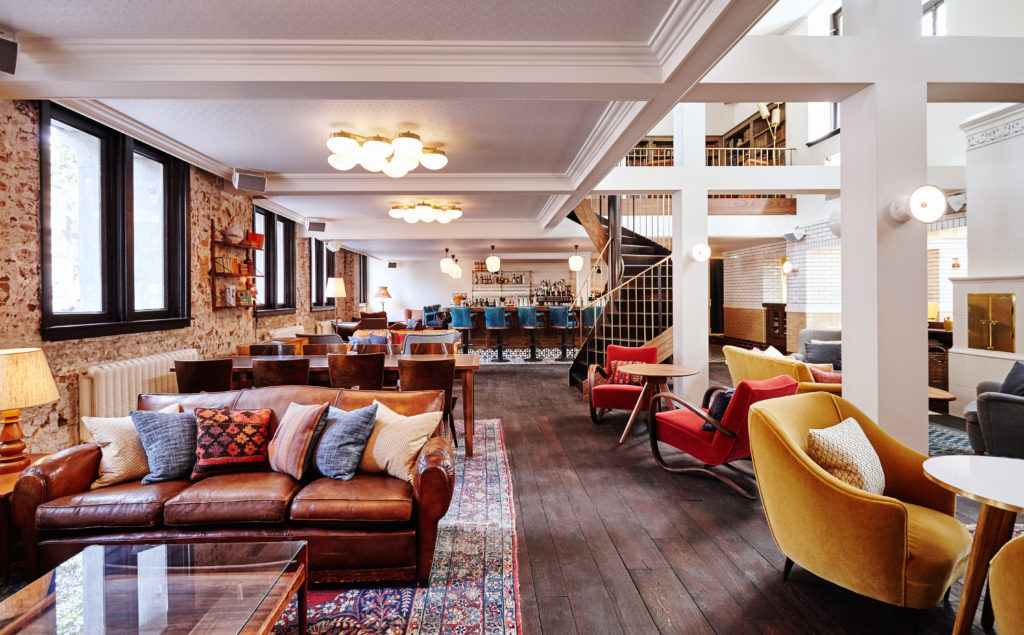 The Hoxton Hotel
This colourful Catalan restaurant brings the smells, tastes and culinary experiences of Barcelona to the Dutch capital.
Restaurant accessibility: Barça's main entrance is accessible via a wheelchair ramp. As the ramp itself doesn't level off with the adjacent pavement, a member of staff will happily place an extra metal slope for easier entry. While the interior includes some seating arrangements on raised platforms, you will find an adequate selection of low, wheelchair-accessible tables. Again, a detachable payment terminal is available.
Toilet facilities: This restaurant has a wheelchair accessible toilet that can be unlocked with a staff key. Though a little tighter than some other adapted toilets, this toilet has support beams and adequate maneuvering space once the baby changing table is collapsed. Thanks to recent renovations, the sink, soap, and hand towels are now within easy reach for wheelchair users. 
Potential challenges: Bear in mind that the terrace ramp leading to the restaurant is quite steep. Basic manual wheelchairs without an anti-tipper function would tip backwards without someone supporting them from behind. As there are two consecutive entrance doors, it may be challenging to simultaneously and independently combine door-opening with wheelchair-maneuvering.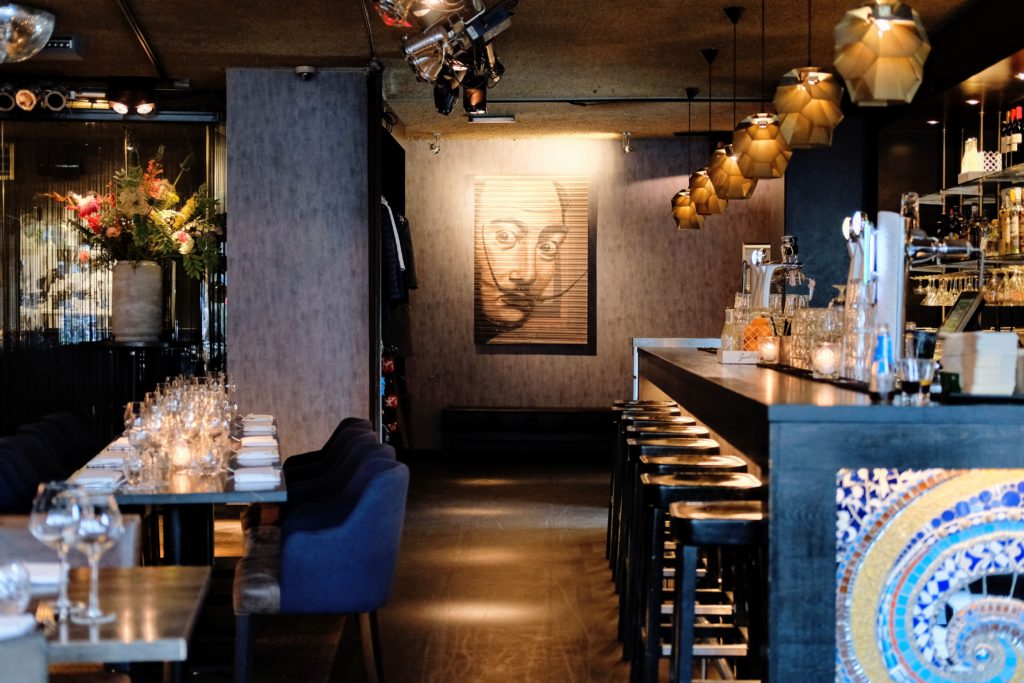 Barca – Bar y Restaurante
Located in Amsterdam's Plantage neighborhood, this restaurant successfully combines a trinity of style, comfort and accessibility.
Restaurant accessibility: As the main entrance involves several steps, The Birdhouse staff will assist you inside via an accessible adjacent doorway. The various dining areas include ample maneuvering space, smooth floors, ramps, low tables, and comfortable seats.
Toilet facilities: While The Birdhouse does not have a wheelchair accessible toilet within the restaurant itself, adapted toilet facilities are within easy reach through the corridor. The toilet has support beams, an emergency cord, and all necessary elements within easy reach.
Potential challenges: The only noticeable obstacle to a care-free dining experience is that wheelchair users have to notify a member of staff to unlock and open the side entrance. Once inside, however, the restaurant is impeccably accessible.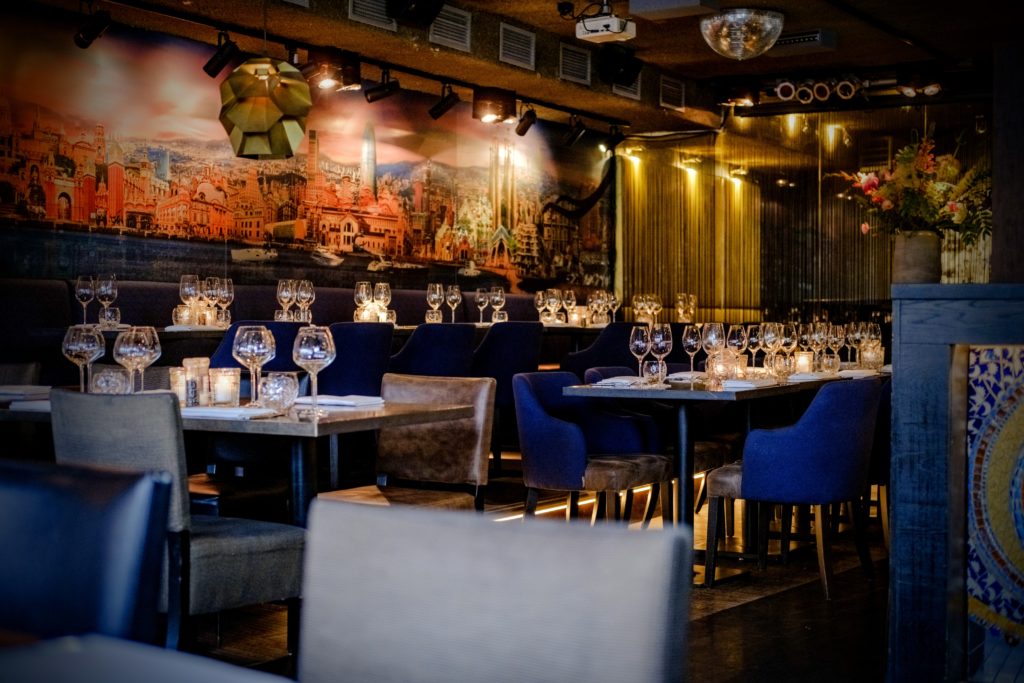 Today's Brew. Photo by Rinze Vegelien
5. Exki
Perfect for a quick bite on-the-go, Exki is one of the many accessible restaurants located in Amsterdam Central Station.
Restaurant accessibility: This restaurant has the automatic, hassle-free doors that every wheelchair user dreams of. Take your wheels for a carefree glide through the entrance and sit at one of Exki's many low tables. While the payment terminal is attached to the main countertop, it is low and within easy reach.
The toilet facilities: As with other restaurants in Amsterdam Central Station, Exki does not have its own toilet. Fortunately, a spacious adapted toilet is just a stone's throw away. Fully equipped and with everything in reach, this public toilet can be used free of charge.
Potential challenges: Exki's refrigerator is packed from top to bottom with tasty treats. If you're eyeing up a sandwich on the top shelf, you'll need to ask someone to lend you a hand. Being a self-service restaurant, manual wheelchair users may find it challenging to independently carry their tray.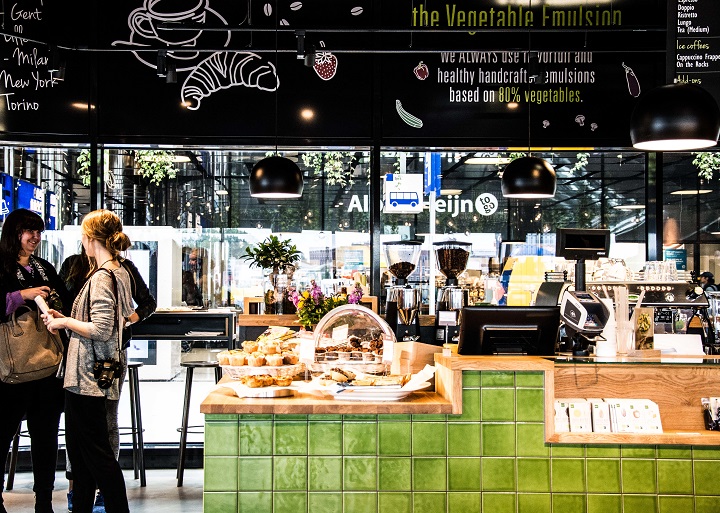 Exki Netherlands
Next time you are out enjoying a drink or a bite to eat in one of Amsterdam's many restaurants, look around and think about whether it is accessible in a wheelchair. Is it inclusive and welcoming for customers with reduced mobility, or does its design make it exclusive to those who are able to walk?
While I have yet to find a restaurant that is 100% accessible, it is encouraging to see that there are restaurants putting in significant effort to be wheelchair-friendly. Canvas, Lotti's, Barça, The Birdhouse and Exki should be applauded for setting a positive example and paving the way for widespread inclusive horeca establishments in Amsterdam.
Do you have tips about other wheelchair-friendly and accessible restaurants in Amsterdam? Let us know!
By Josephine Rees