Sitting on the IJmeer looking towards Amsterdam, Almere is a vibrant and bustling young city. Besides the average age in Almere being almost seven years lower than the national average, the city itself was only built in the 1970's. Situated in the province of Flevoland, the land where Almere stands was reclaimed from the sea to house this purposely designed residential region. It is now one of Europe's fastest growing cities.
With five boroughs to choose from, and more under development, each district of Almere has its own residential identity with a shared city centre infrastructure. The new city has a growing population, currently around 200,000, with space for twice that.
Why live in Almere?
Location is everything
Property in Amsterdam, and its surrounding suburbs, is famously expensive. However, being near the international urban hub also holds understandable appeal. Almere offers a more affordable opportunity within a short commute of Amsterdam. Work in Amsterdam and drive home to Almere in about half an hour. Regular train and bus services also connect the two cities, taking approximately 20-35 minutes.
The international connection
When you have moved from abroad, integration in the community may be essential for a full life. Yet, feeling akin to those around you can also plays a large role in making you feel like you belong. Almere has an international appeal not only due to its locality in relation to Amsterdam, but also because of a growing international community, particularly in Almere Poort. With both an international primary and secondary school, near the centre of the city, your children can attain a top-quality education in state-of-the-art IB World School accredited institutions.
Innovation in Almere
Almere has a growing, self-sustainable economy and has attracted more than 16,500 businesses since its inception. Its growing urban workforce and large open spaces make it attractive to companies searching for locations. Specialising in life sciences, ICT and logistics, this region has also attracted many innovative start-up companies.
Many districts of Almere are involved in ground-breaking new housing initiatives. Some projects actively encourage owners to design and build their own eco-friendly homes
Scenery and natural beauty
Due to its positioning on the corner of where the Gooimeer and IJmeer lakes meet, Almere has a continuous stretch of 42 kilometres of coastline. The Weerwater recreational lake lies in the middle of the city centre, surrounded by parks and shopping districts. Life in Almere greatly features an abundance of lakes, marinas, boats and water sports.
Almere is an area of remarkable natural beauty and is an appealing choice for nature lovers due to its proximity to several woodland regions and protected nature reserves. You will find Lepelaarplassen in Almere itself, a protected reserve filled with walking trails and viewpoints for observing the rare wading birds that call it home.
An expanding city
The construction of the land upon which Almere sits is not yet complete. To the west, the district of Almere Pampus is currently being developed. In true Dutch style, this once underwater region is being reclaimed from the sea. Once complete, this district will be a new metropolitan sector, eventually connecting Amsterdam directly to the centre of Almere. The economic value of the entire Almere region, and thus its desirability as a property location, will only increase in time.
Buying in Almere
Rental properties in Almere are approximately 47 percent cheaper than in Amsterdam, making it a popular place for those looking to rent and commute to the nearby capital city. However, as with many other parts of the country, on a like-for-like property basis, monthly mortgage payments are generally cheaper than renting in Almere.
But, without family to ask for advice or a lifetime of experience to work from, that may seem easier-said-than-done when it comes to the intimidating process of buying a home in a foreign land. Therefore, Expat Republic contacted someone who had a lot of experience in this area to help. With over 20 years experience in the industry, Mira Makkinje is a mortgage advisor for Expat Mortgages, a company specialising in mortgage advice for international customers in their own language. She explained to us the process of buying a home in the Netherlands.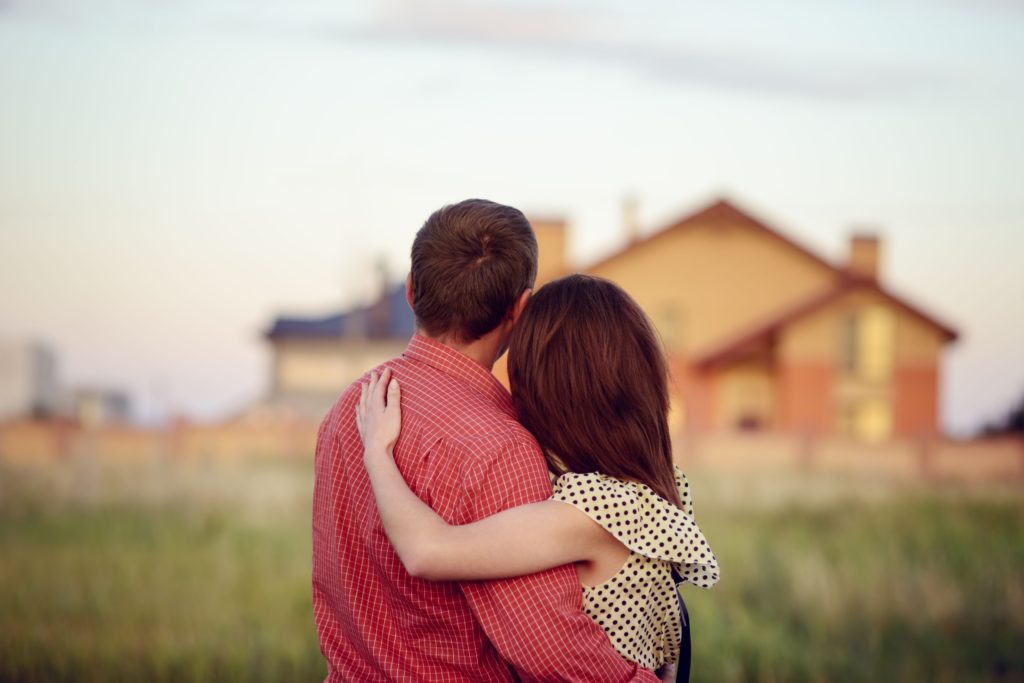 How to get a mortgage and buy a home in the Netherlands:
Find a mortgage advisor
The Dutch approach to getting a mortgage and buying a house is relatively straightforward. The first step is to find a mortgage advisor. In the Netherlands, a mortgage advisor will deal with all aspects of attaining financing, from dealing with the bank through to arranging the final deed signing. Choosing the right advisor will mean gaining valuable access to their strong partnerships with real estate agents, bank advisors, and more.
Determine your budget
Your mortgage advisor will calculate your maximum mortgage capacity, which tends to be around 4.5 to 5.5 times your gross annual income. But, as there are many factors that can influence this such as outstanding loans or the 30% ruling, the recommendation is to first meet with a mortgage advisor to determine your budget correctly and avoid disappointment. With that information you can more successfully begin searching for your dream home.
Upfront deposit
In the Netherlands, no upfront deposit is required for buying property, with banks financing 100 percent of the price of the home. There are, of course, other costs involved, such as advisors' fees, real estate agent costs, insurances, notary costs and property surveying. Expat Mortgages advise their customers to expect these costs to amount to approximately 5 percent of the purchase price.
It is also worth noting that some of the above mentioned costs involved in purchasing a home are tax deductible in the Netherlands. Therefore, when filling in your income tax the following year, a percentage of these fees will be refunded to you.
Finding your dream home
If you have not already found the home you wish to purchase, your mortgage advisor can introduce you to an estate agent, or makelaar in the Netherlands, who can help you further. Appointments for viewings can be arranged and the exciting process of finding your home begins. The estate agent will also guide you through the bidding process and evaluating the state of certain properties  (something that you might not see with your inexperienced eyes and safe you from making unreasonably high offer).
The mortgage application
Once you have successfully bid on a property, it is time to contact your mortgage advisor again. They will prepare and deliver the mortgage application to the financial institution offering the best interest rates. Once this has been approved, you will be contacted to organise the signing of the purchase and mortgage deeds with the notary. When these documents are signed, you will be handed the keys and the property is now yours. 
The language barrier
As it is a legal requirement to have a translator present when meeting the notary, you won't be at sea during the final proceedings. But, during the entire process, the opportunity to have the often confusing documentation translated into a language that you understand will be priceless. Therefore, a lot of internationals turn to organisations like Expat Mortgages, with specialist services such as this, when buying a home.
A reliable mortgage advisor will help you each step of the way. From the initial discussions of how much finance you can attain through to the final signing of the deeds, you shouldn't have to arrange more than a few meetings to purchase your dream home in Almere.
About Expat Mortgages
Expat Mortgages is a leading mortgage broker specialized in dealing with international clients. Whether you're buying your first home or buying a buy to let property, you'll definitely want to get in touch.
---