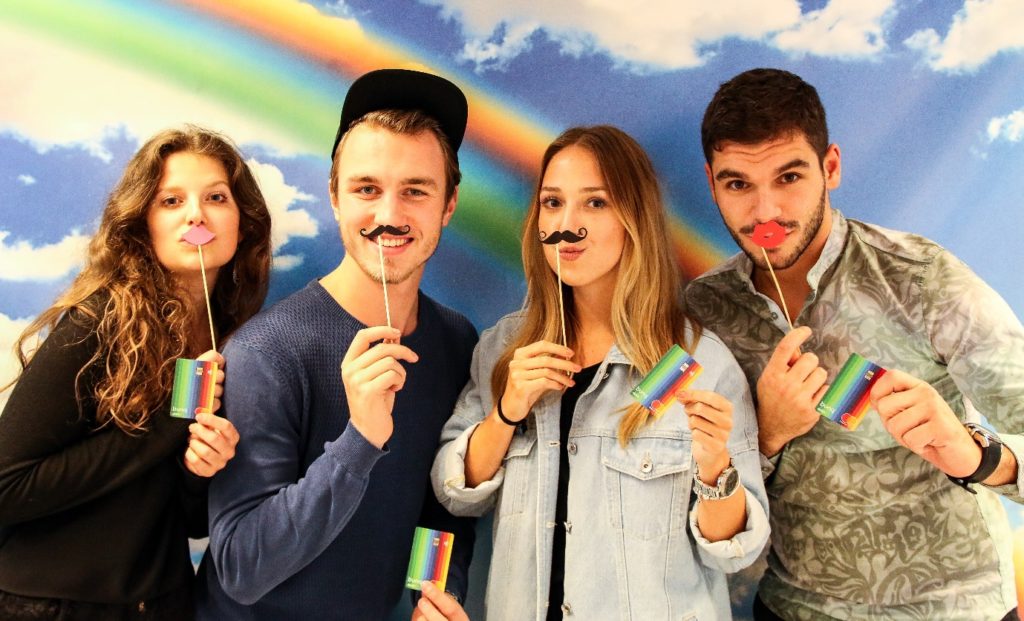 Dutch isn't an easy language to learn. Visit any bar or café up and down this tiny country and you'll hear it for yourself. A group of Dutchies speaking at full tilt can sound loud, guttural, and entirely alien.
A difficult language coupled with a national love for bureaucracy means that interacting with Dutch systems and organizations can be a daunting prospect for any expat new to the Netherlands.
Take opening a bank account for instance. It's one of the first tasks that expats of all stripes will have to deal with here. It's also one of the most important. After all, if you don't understand the fine print, your money is on the line.
Thankfully, there's an easy solution. bunq is an innovative mobile-only bank. bunq offers a host of features that make traditional banks look antiquated, and what's more, the team at bunq loves expats.
Get set up
Getting started with bunq is simple too. Download the app to your smartphone in either English, German, Spanish, Italian, or Dutch. bunq is downloaded in whatever language your mobile is set to, meaning there's no fiddly menus to navigate or settings to change.
There's also much less bureaucracy and paperwork to attend to. All you need to set up an account is an address within the EU and proof of identity – a passport or national ID card – which you provide by a simple video call in English handled through the app. Within 24 hours you'll be good to go.
You also don't have to provide your BSN (Social Security Number) for another 90 days, allowing you to start banking long before you touch down in the Netherlands.
Bank of the free
bunq offers all of the features you could possibly want from a bank account, as well as some innovative ones of its own.
bunq customers can open and switch between up to 25 accounts, each with their own IBAN numbers. They can also set up group accounts to split bills and expenses between friends, use their cards anywhere in the world or online, send money requests via WhatsApp or Messenger, and loads more.
All of this is handled through the app. If you need to switch accounts or order a new card, it can be done in seconds from the comfort of your couch.
All of these features run smoothly because they run in the language you speak. There's no need to break out the dictionary to navigate a Dutch banking app, and no need to auto-translate a Dutch banking website.
Customer service
Internationals with bunq have access to friendly, multilingual customer service, available in English as well as German, Italian, Spanish, French and Dutch. Customer service is open seven days a week, meaning there's always someone on the line who speaks your language and can solve your problems.
And If talking on the phone isn't your thing, you can also use the in-app chat to get in touch with customer service 365 days a year. They're super quick to answer any question you might have.
Leave the old ways behind
It's never been easier to take control of your finances. And with bunq, your money is yours, period. bunq don't invest it or gamble with it, and keep your data private.
Just download the app and leave the old system behind.
bunq is the ethical, transparent, and private mobile-only bank. A basic account is free, and a premium account costs €7.99 per month. Visit the site to learn more, or get the app for Android or iOS.