The choice of nice trendy restaurants in Amsterdam is virtually unlimited. There's room for a different dining experience with good food and friendly service every night of the week. But how about those ehum- extra special and unusual dining experiences in Amsterdam? We've compiled a few for your reading pleasure below.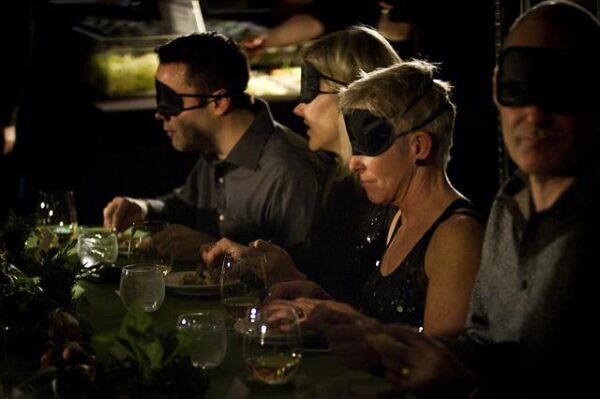 Dining in the Darkness
Enhance the taste of your food by trying it in a pitch-dark restaurant. Ctaste opens a world of senses to you with a surprise chef menu served by blind or visually impaired waiters who also assist you in the darkness. This unique restaurant in Amsterdam offers various interesting arrangements such as a date in the dark or exclusive dinners. Don't forget to make sure the bottle of water is open before pouring.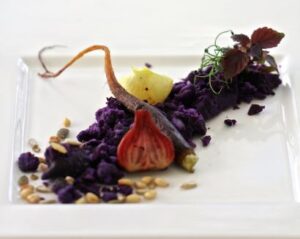 The Culinary Workshop
Not only can you spoil your taste buds at the contemporary restaurant De Culinaire Werkplaats, but you can also learn about cooking at special workshops, explore the gallery and try gourmet creations. Innovative designer-chefs come up with new items and ways of eating within specific themes like "flowers", "black", "water" or "honesty."  The Culinary Workshop is all about organic, fair-trade and sustainable ingredients, and you get to decide what would be a fair price to pay for your food.
Source: deculinairewerkplaats.nl
Singing Waiters and Waitresses
Imagine having delicious Italian cuisine served to you by a singing waitress! At the moment when you least expect it she starts a beautiful opera piece, famous musical or catchy pop song. All this is possible at Pasta e Basta, where food and live music by staff come together for a perfect cultural experience. Such international stars as Eroz Ramazotti, Luciano Pavarotti, Mariah Carey and Jerry Springer have already experienced it in Amsterdam, now it's your turn!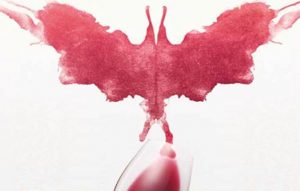 Social Restaurant
Delicious food is waiting for you at the social restaurant Freud with curious decorations, walls similar to those in a mental institution, and extremely friendly staff.  Freud is proud to employ around 70 people with psychiatric, detention or addiction background, who develop, work on their future and share their positive attitude with you. High quality and organic ingredients, authentic experience, sincere service and warm memories are guaranteed.
Source: restaurantfreud.nl
Dinner and Performance in Bed
'Open minded' people in the Netherlands will find themselves at home at the uniquely conceptual Supperclub in Amsterdam, where you become a part of the provocative performance, while indulging yourself with amazing food. Take your shoes off, lie down on a giant white bed, and enjoy a spectacle whilst paying no attention to any table manners.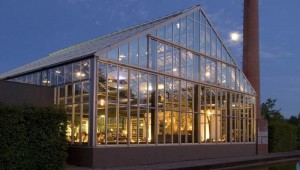 Greenhouse Chic
What used to be a huge greenhouse is now a hip restaurant with on site grown organic ingredients, breathtaking interior design and finest cuisine. De Kas creates its menus daily depending on what's best to use from their nursery on that day. Come see your food grow in the garden and then enjoy the freshness of it on your plate!
Source: iamsterdam.com
Jamie Oliver and disadvantaged youngsters
Jamie Oliver's restaurant in Amsterdam is called Fifteen and it employs  15 enthusiastic  young people with big challenges and who are actively changing their lives drastically thanks to meaningful work they do. Only local and high quality ingredients are used to prepare modern European dishes for you in an old warehouse.
Love food!? Checkout other articles in our #foodgasm section!