You might not have considered 5-a-side football before. But in addition to a fantastic cardio workout, it can boost your social life, mood, and physical strength and leave you with a sense of achievement after a game. With a rich football history, Rotterdam provides the perfect setting for this. Football dominates here. It's in the blood of Rotterdammers. So if you are looking for a new hobby that helps you get fit, make new friends and play with like-minded enthusiasts, then 5-a-side football could be the ticket. Below find the top 5 reasons to play in a 5-a-side league.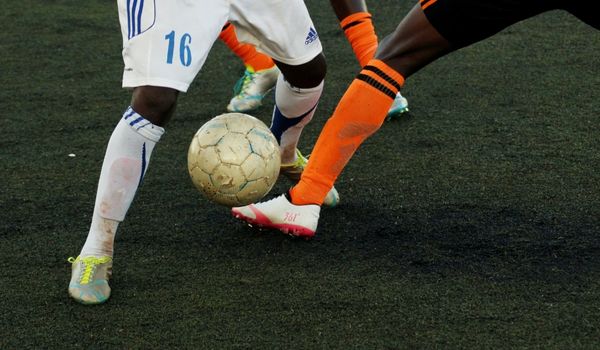 Get Fit
Did you know that in a 5-a-side football game, you can burn up to 700 calories per match, significantly more than in a traditional 11-a-side game?
We all know exercise is good for us, but we rarely get enough. We should all aim for 30 minutes of exercise daily. Exercise is not just good for the cardiovascular system; it helps us sleep better and stay healthier. It also encourages us to be more active. Five a side has all the benefits of HIIT training, but without being shouted at by a gym instructor. It is also a great way to improve your balance and coordination.
Make Friends
Whether you recently arrived in Rotterdam or have been here for a while, meeting like-minded people can be good fun. Football is a great bonding experience.
It is more fun to play football with your friends, work colleagues, or even your neighbors rather than join an existing team you don't know. However, if you're an ex-pat arriving in a new city and looking for new friends, then a 5-a-side team can be a great way to break into a new social circle.
Powerleague has both men's and women's teams. You'll meet people with the same football experience level as you. So don't worry, you need to be as technically gifted as Johan Cruyff. Whether you're colleagues, students, still learning the ropes, should've been a pro or just looking to make friends, you'll find them all at Powerleague.
Improve Mental Health
Taking care of your mental health can often be a struggle. Football is a great stress reliever. You can disconnect from the world while on the pitch and focus on scoring goals. We've all been guilty of taking our mobile phones to the gym and reading emails. How about a couple of hours of phone-free time to de-stress from work? The camaraderie you'll feel being part of a winning team is second to none. You will also benefit from the natural high of endorphins, serotonin, and adrenaline.
After a pretty turbulent couple of years, we're all now so much more aware of the importance of mental health and feeling connected. Team sports offer many mental health benefits, including feeling part of a team, relieving stress, and reducing symptoms of anxiety and depression. This is on top of the joy of playing and scoring. Team sports can provide a sense of togetherness and improve your overall happiness and self-esteem. In addition, 5-a-side football can help fight alienation and loneliness through social interaction. Physically, you'll improve your muscle strength, endurance, coordination, and your body's cardiovascular system. It's a win-win.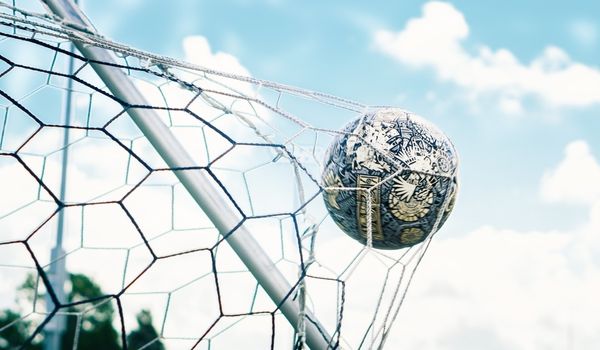 A Great Family Day Out
If you moved to the Netherlands with your family and are worried about leaving them at home when you're out on the pitch, don't worry! Powerleague has something for everyone in the family, with men's, ladies', and kids' teams. Kids can enjoy various camps, clubs, parties, and junior league activities. The camps offer Healthy outdoor fun for boys and girls from 5 – 14 years and are run by qualified and background-checked coaches who keep everyone entertained all day.
It's a Bargain
Five-a-side is very affordable. Joining a 5-a-side team could work out cheaper than a gym membership. Partly because weekly games work out cheap when divided by all players. So save money, get fit, and kick your social life into action.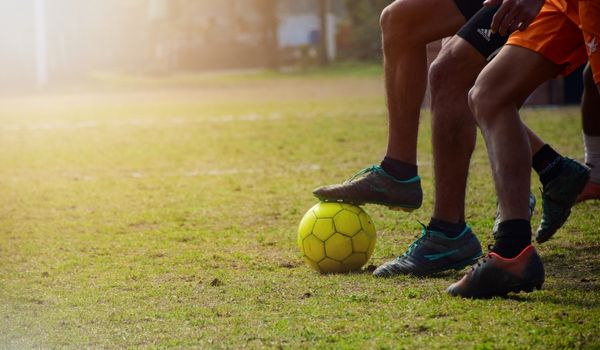 Maybe you are put off by being out of practice or don't think you can fit it in. At Powerleague, there are many options available. There are games each day of the week, and teams are designed to be well-balanced. The Rotterdam location offers a variety of options from 5-a-side, 7-a-side, competitions, leagues, and tournaments. So why not learn more about the options available to get you started?