Whether you're working in The Netherlands or following an education: there's one thing you can't do without, and that's an internet connection. But how do you know what to choose? There are all kinds of internet service providers, speeds, and subscriptions out there.
Don't worry! We got you covered. Here are 3 things you need to know before choosing a broadband connection in the Netherlands: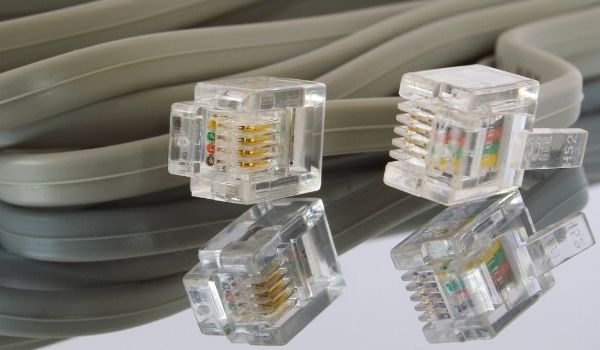 Cable, DSL, or Fiber
In short, there are three types of internet connections to choose from: cable, DSL and fiber. All have their pros and cons:
DSL
This is the oldest still existing connection and its use was originally intended for landlines. It is now also being used for broadband.
+ DSL is usually cheaper than cable or fiber, depending on the provider you choose
+ You have a lot of options as most providers offer their services through DSL
–  Your internet speed depends on where you live. Some addresses get a great speed, but others have a meager 10 Mb/s. You can check your DSL speed by doing a quick postcode check
-DSL is not the most stable connection. If you're an avid gamer, for example, you might want to go with cable or fiber
Cable (Coax)
DSL was intended for phone lines, coax cable on the other hand… exactly: for television!
+ Cable is a more stable connection than DSL
+ The internet speed via cable isn't dependent on your address. You can get every internet speed the provider offers
– There's only one cable provider available at an address, leaving you without much choice
– Because of the lack of competition, the price of a cable connection is usually higher than for DSL
Fiber
That leaves us with fiber, the only connection that was intended for broadband.
+ Fibre is the most stable connection of all. It is excellent for gamers, big households, or frequent video calls
+ Your upload speed is just as high as your download speed. This means you can send big files within minutes (depending on the speed you choose)
+ There are a lot of providers that offer a fiber connection
– A fiber connection isn't as widespread as DSL or cable and is not available in a lot of homes yet
– Even though there is competition, the price of fiber is usually higher than that of DSL
Are you curious as to what is available at your Dutch address? Just do a quick online check and you'll know! And, if you have some questions or are unsure about what you should get, consider the below: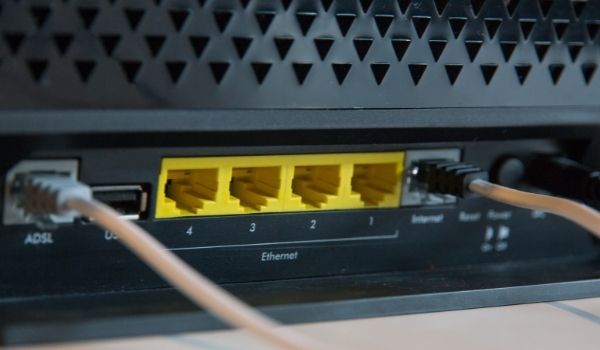 1. What Kind of Internet Speed Do I Need?
Have you already taken a look at all the possibilities? You might have seen different speeds, ranging from 20 Mbps to maybe even 1.000 Mbps! How do you put these numbers in perspective?
Use this guide to understand the speed you'll need:
Light user(s): 20 – 30 Mbps
The household consists of 1 – 2 persons
The internet is mostly used for streaming or (school) work
No one in the household wants to game online or uses (a lot of) video calls
It's not a problem when it takes a little while for a file to download
A low price is important
Go for a DSL connection if that's available, cable or fiber is too expensive and not necessary for your needs.
Mild user(s): around 50 Mbps
The household consists of 1 – 4 persons
Streaming is done on multiple devices
The internet is sometimes used for downloading files
1 person in the household plays online games with relative frequency
Choose either DSL (if this speed is available), cable, or fiber.
Heavy user(s): from 100 Mbps
The household consists of 1 – 8 persons
Streaming is done on multiple devices
Downloading and uploading files is done on multiple devices
Multiple people in the household play online games
A smooth internet connection is preferred
A fiber connection is the best option, but cable is also a possibility when choosing broadband in the Netherlands. Take note that your upload speed with a cable connection will not be as high as the download speed. This will be especially noticeable when sending files or playing online games.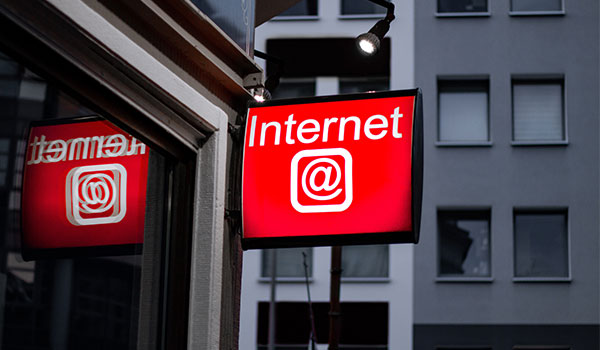 2. Price: What's the Best Provider for Your Money?
That leaves us with the last chapter: how to get the best broadband provider in the Netherlands while spending as little money as possible? No problem, this is fairly easy: especially when you know what you want!
Go to a comparison website and use the filters to see the subscriptions of your choice. A download speed starting at 50 Mbps? You got it. A fiber connection? Alright! With the filters, you exclude all the subscriptions that don't match your wishes. Next, sort from lowest to highest price. Now you have a clear overview of all options on your address!