With its annual ten-day funfair, museums, shops, and cute districts, Tilburg is becoming hip and happening for families but also couples that are into a short getaway. One of the great things about this southern gem is that venues are less crowded and parks more peaceful than it the other big cities of the Netherlands. But, when visiting Tilburg, where even to start? For the answer, check out our list of 13 fun things to do in Tilburg!
Note: All are currently open to the public except where highlighted.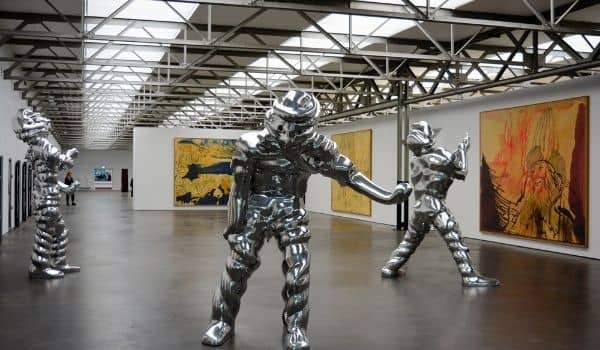 Museum de Pont – where art lovers come together
Are you into contemporary art? Then this former wool-spinning mill that has become a museum is the place to go! The Museum De Pont has been named after the attorney and businessman Jan de Pont, who stimulated contemporary visual art in 1988. Since its opening in 1992, the collection has grown to include more than 800 works by approximately eighty nationally and internationally known artists, Marlene Dumas, Bill Viola, and Anish Kapoor. Don´t miss Hans Broek The Things I Used To Do. With vast panoramas of the American West Coast, Hans Broek (Veenendaal, 1965) breathed new life into landscape painting 25 years ago. In the current exhibition the landscape once again plays an important role. But instead of the whitewashed city villas of Los Angeles, we now see forts, dungeons, cell doors and houses of plantation owners along the coasts on both sides of the Atlantic Ocean.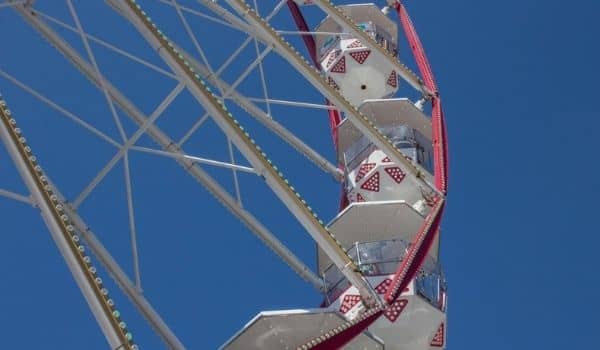 Tilburgse Kermis Funfair – where attractions have no limits
This is what Tilburg is known for: the 10-day funfair with countless attractions. You can find hypermodern and spectacular things to do, like rollercoasters, catapults, and bumper cars. On the other hand, in Willemsplein square, you will also find a fair from the past that will make you nostalgic. Pink Monday – that is always celebrated on the first Monday of Tilburgse Kermis – is the perfect day to participate in one of Holland's most significant gay emancipation events. And last but not least, there are the spectacular fireworks to close it all down. This one may just be the most fun for the whole family in Tilburg!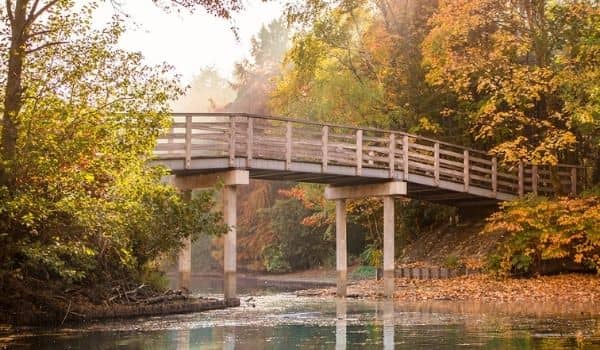 Wandelbos – Where you make your picnic break
An epic nature getaway in Tilburg, the Wandelbos is a beautiful park forest, where your whole family can enjoy a little break. You can take a short walk, find a lovely spot for a picnic, and have plenty of entertainment at the playground and petting zoo for the kids. Hiking trails, benches, and nature make it easy to forget time after all.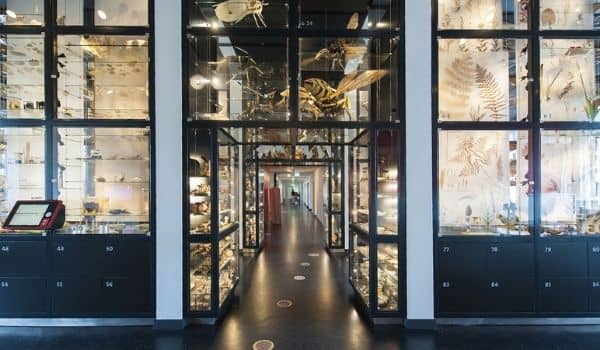 Naturmuseum Brabant – Where kids and parents explore nature
Hunt Mammoths in the Ice Age exhibition, observe wolves in the True Wolf exhibition, or go on an interactive voyage of discovery through nature in the OO zone at Naturmuseum Brabant. There you get to see in an informative and artistic way what a museum's tasks are (education, communication, collecting, conservation, and research). For the young visitors: The exhibition Frog & Friends, where they see the Frog's house and play various games.
Tip: Kids that love dinosaurs shouldn't miss on this temporary exhibition `Strange birds, those dinosaurs`. What have the giants of the past to do with the birds from today? Evolution in a fun and entertaining way and ideally for kids from 4 years on. All information and exercises are also available in English! Besides, who says fun in Tilburg is for adults only!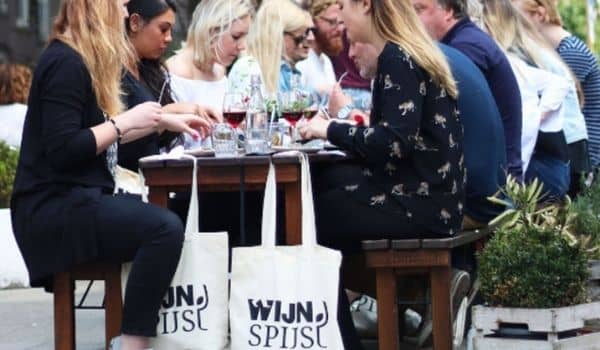 Wijnspijs Walk – Where you discover a city by its food and wine
If you like food and wine, then the wijnspijs walk is the way to discover the city of Tilburg. On a Sunday afternoon, you will pass six revolving style restaurants that offer you a delicious pairing of food and wine. You choose your pace, and your company and the chefs and sommeliers will do the rest!
Note: The restaurants vary from date to date so best to check-out the website to see if the restaurants fit your taste.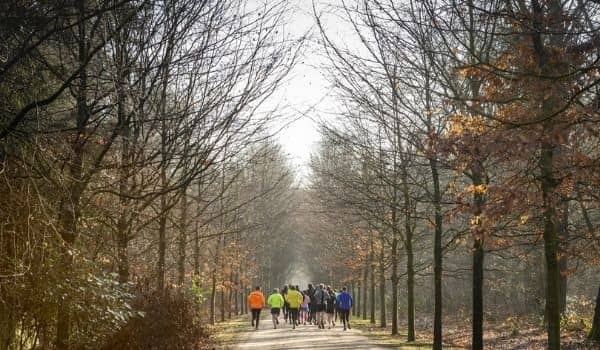 Sterrenbos de Oude Warande – Where you stroll like a French King!
Sterrenbos de Oude Warande is a beautiful 18th-century park in baroque style. In 1712 the Lord of Tilburg and Goirle built this huge park in the west of the city. The park is inspired by the great Baroque designs of the French garden architect André Le Nôtre (1613-1700), who had been responsible, among other things, for the gardens of Versailles. It is one of the few remaining star forests in the Netherlands, meaning the park's avenues run into each other like a star. This forest is worth a visit.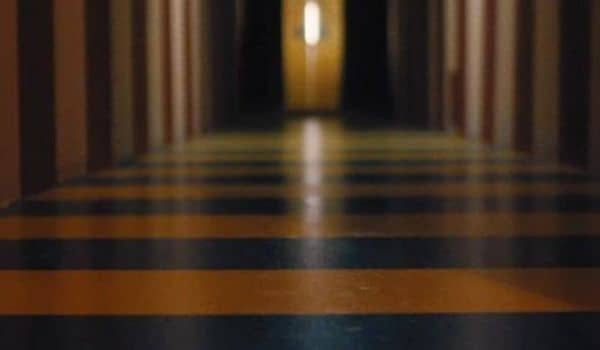 Doloris – Where you get amazed!
Put together a group of artists from Berlin with creative artists from Brabant – what is the outcome? Doloris, a beautiful maze consisting of 40 experience rooms and has 400 square meters. You have to experience it yourself, but initiator Joep van Gorp compares the experience to a trip, but without drugs. We found it to be mainly an incredibly bizarre experience and as if you've ended up in a completely different world. It was a breathtaking, exciting, and crazy adventure. This is fun in Tilburg that is definitely worth it!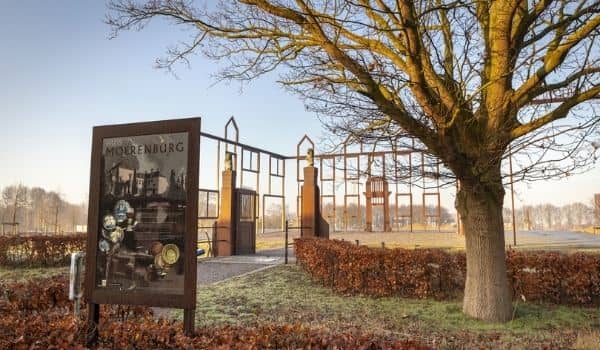 Moerenburg – Where you feel like Indiana Jones
Moerenburg is the undiscovered treasure of Tilburg. Suppose you want to take a break from the busy city or relax. In that case, this peaceful piece of nature, which includes a spectacular suspension bridge, is your way-out. Moerenburg is located on the outskirts of Tilburg and is a recreational area and a nature reserve where you will find water and, therefore, also a lot of birds!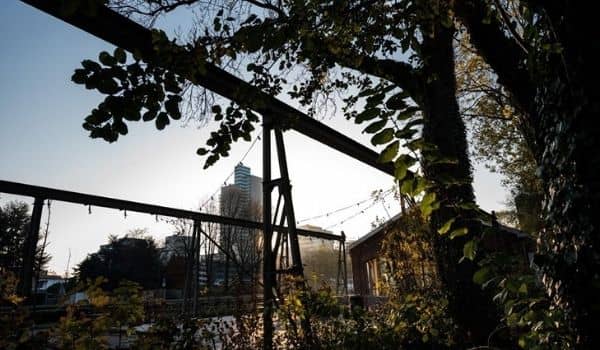 Spoorzone – Where you get to know the past
The Spoorzone is a 75-hectare area amid the city. Here you can discover Tilburg's history and see how they fuse it with the future. From 1920, hundreds of workers tinkered with trains and locomotives in this area. It has become a place where new halls like the LocHal (see above) have been set-up. The spoorzone is an example, how successfully integrate heritage into a contemporary lifestyle making it one of the most fun things to do in the Tilburg area.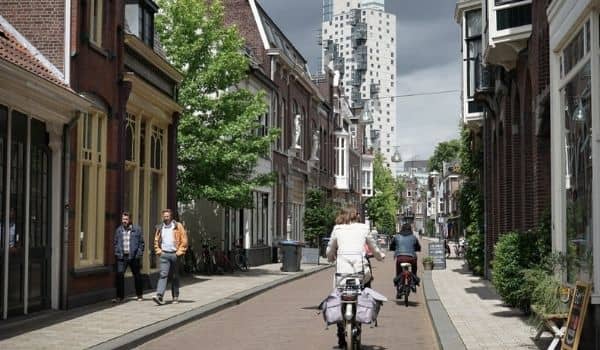 Dwaalland – Where you can get lost like a local
This district has become popular without being crowded. Here you can find beautiful buildings, unique shops, and tasty food. If you want to be surrounded by locals and local goods and enjoy a wonderful laid-back experience, you don't want to miss this stroll. Best to start at the Savings Bank, the old bank building where textile workers used to deposit their wages. Nowadays, it is the place to taste a special beer. Times change, but the Dwaalgebied keeps 'the good old days' alive with verve.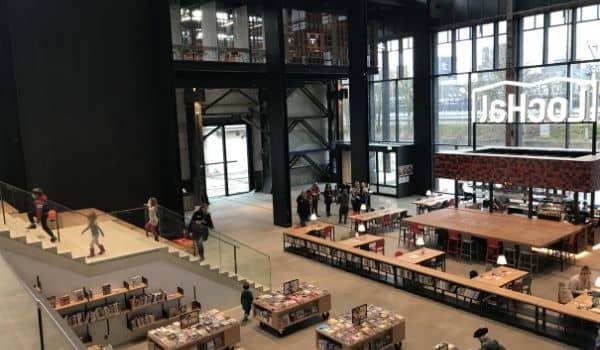 LocHal – Where a locomotive hall turned into a living room
The LocHal used to be a locomotive hall. Now it has been converted into the new living room of the city. The impressive building behind the station of Tilburg is the place where people meet and get inspired. Besides a library and a coffee place, there are many different labs where you can explore your senses, think about the city's future or sit down and read a book. The ideal place for you and your family to think about what to do next.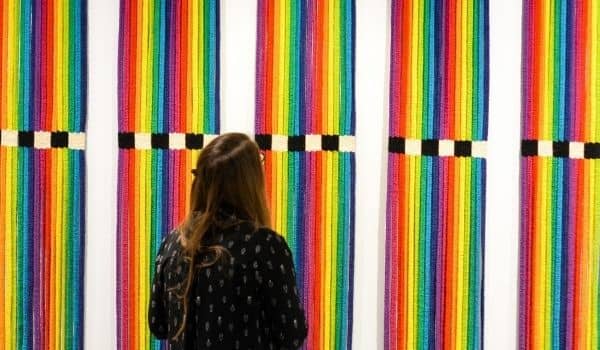 Textile Museum – Where every fiber comes together
We wear it every day but are mostly not aware of it: textiles. Woven fabric is making clothes, and clothes make people, right? The textile museum is your chance to get to know everything you ever wanted about `the thing` you are wearing every day. The former textile factory in Tilburg is the only place in the world where design, art, fashion, heritage, and innovation in the field of textiles come together. In the TextielLab, the beating heart of the TextielMuseum, you can look over the shoulders of (inter)artists and designers. For everyone that loves clothes, this is an absolute must!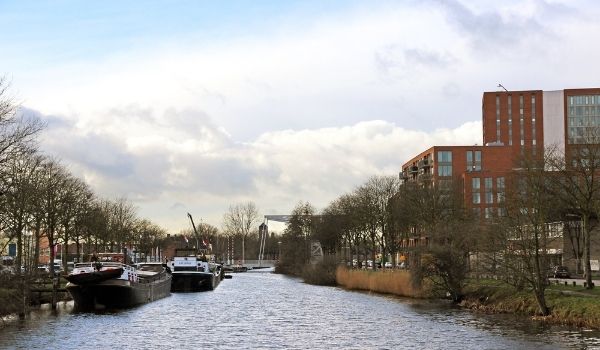 Piushaven – Where you sit by the water
About 100 years ago, Piushaven was the trade epicenter of Tilburg. This activity has never been lost, and nowadays, it manifests itself in a variety of unique stores. Just outside of the center, you'll find the surprising Piushaven with a broad selection of places to eat, drink, and experience next to and on the water.
This list is just the start though! What are some of your favorite fun things to do in Tilburg?