Have you ever been to the TropenMuseum? If not you should. It's the huge beige building in Linnaeusstraat, inaugurated in 1926 and today one of the biggest ethnographic museum of The Netherlands.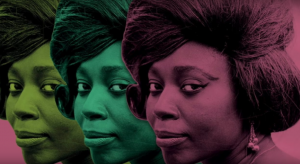 But hurry up. Not because they are closing, but because the long lasted exhibition The Sixties – A Worldwide Happening is coming to an end. However, until March 13th you will be able to visit a unique and global show about the decade that changed history.
The 1960s are not just Jimi Hendrix and not just Andy Warhol themselves. They are also the beginning of cultural globalization. Years of incredibly charming fashion. So stumble around the Museum if you want to see the pants of Hendrix, the famous Souper Dress Paper, the miniskirts of Mary Quant along with other icons of the past. And let the objects guide you into a voyage thought time, let them teach you how art shaped the desires and the tastes of masses of people.
The exhibition rotates around design, music, architecture and photography: cultural products that anthropologically effected as much the past the present. The Sixties is, again, a voyage also into mindsets: for instance, what happened on Earth during the race to the Moon? And, by the way, did you know that space explorations involved also Lebanon and Zambia?
By: Paolo