The Highlight Events in Amsterdam this August
This August will be a great month rich with events and special festivals in Amsterdam that are definitely worth attending. Every weekend will be full of concerts, performances, films and even parades. So let's look at the highlights of August 2016 in the Netherlands that you shouldn't miss this summer!
Celebrate tolerance and human rights by joining the never ending street party from 23 July to 7 August. Gay Pride is one of the craziest events in Amsterdam, and this year it's even more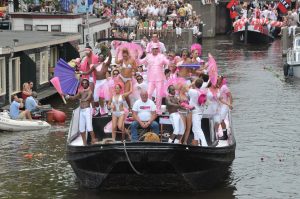 special  because it will be Europride. It means that this time it will last even longer with more parties, festivals, shows with larger crowds going wild. Watch the city turn pink and rainbow-colored with the highlight of the grand Canal Parade, where 75 boats full of gorgeous people dancing and singing will float through the Prinsengracht and Amstel river.
Pluk de Nacht Open Air Film Festival
Are you more into cinema, international premieres and chilled out time with friends? Then this open air film festival is for you. In Amsterdam from 3 to 13 August you can experience Pluk de Nacht 'Pick the Night'. Expect screenings of both national and international movies that haven't been released in local theaters. The festival features various types of films: independent documentaries, romantic comedies, road films, and animations. Are you the spontaneous type? If so then enjoy their short surprise screenings. The festival takes place next to the IJ river at the Stenen Hoofd. Admission is free.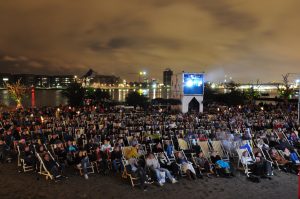 This classical music Canal Festival will leave you breathless. The festival is a culmination of concerts at various unique locations around Amsterdam between the 12th and the 21st of August. Enjoy a broad spectrum of instruments and talents whilst enjoying Amsterdam's canals and historical settings.
This travelling theater festival will surprise you with a huge variety of outdoor performances (both short and full-length) in all different styles and shapes. It will be exciting to discover secret locations, new troupes and creative representation of theater in its more alternative form. De Parade has also prepared nice live music for you together with the extended entertainment for kids (fun Silent Disco being only one of them). And of course, lots of yummy festival food will be waiting at the food trucks there.
This music and neighborhood festival has a completely different vibe, more on the side of cheerful locals singing together and having a good time. Experience the folk music traditions of Amsterd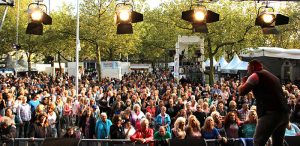 am by joining the dancing crowd in the beautiful Jordaan district between the 26th to 28th of August. The program will be filled with open-air performances, cabaret,  games for children, opera and numerous sing-alongs (in Dutch of course!). The Jordaan Festival unites the local neighborhood and expats alike by its colorful history and lively events.