Summer is coming up again and that's the time when you should get hair-free. Brazilian Waxing doesn't have to be painful – if you choose for the right salon. This selection of Brazilian Wax salons offers you high standards on waxing skills and therefore less pain. Get ready for the summer with these best Brazilian waxing salons in Amsterdam!
Autsch! Waxing can be painful. However, Brazilian waxing has become super popular. But what is Brazilian Waxing?
Brazilian Waxing removes hair from the intimate area with warm wax. This method originates from Brazil and therefore has this name. Waxing of the sensitive areas should always be done by a professional. So-called depiladoras (beauticians who specialize in waxing) are offered by almost every beauty salon nowadays. They use honey-based wax, which is heated to obtain its liquid consistency. Using a wooden spatula, the wax is applied to the parts of the body that need to be waxed. The wax must dry and harden for a few seconds. Then it is pulled off the skin with a jerk, which removes the hairs along with the hair root.
Brazilian waxing: What are the possible variations?
The most popular intimate hairstyle in waxing is undisputedly the "Hollywood Cut:. With this variant, all hair in the intimate area, including the rear crease, is removed. But also the "Landing Strip: is still very popular among women. Here, most of the pubic hair is removed, leaving only a narrow, vertical strip on the mons pubis. If you don't want to have your pubic hair removed completely, but only the area that might peek out from a skimpy slip or bikini, "bikini waxing" is a good choice. Most cosmetic studios also offer the "freestyle" variant. Here, the pubic hair is shaped into real patterns. Whether hearts, stars or triangles – the possibilities are many.
We put together a list of salons that make your waxing experience less painful and more fun. You choose your style and the professionals do the rest. No tears, but only smooth skin.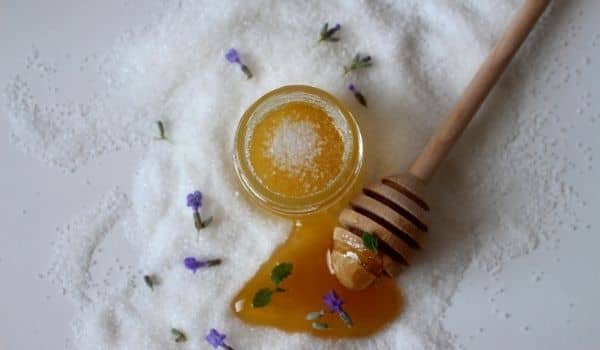 Waxing the City – The real Brazilian
Waxing the City started 10 years ago as the first professional Brazilian Wax salon in the Netherlands. When the Brazilian owner emigrated to the Netherlands in 2007, she discovered that she could not get a professional wax treatment anywhere. That gave her the idea to start a waxing salon herself. After attending a professional waxer training at a renowned training center in Brazil, her own salon in the Netherlands soon became a reality.
Tweede Jacob van Campenstraat 105 | Amsterdam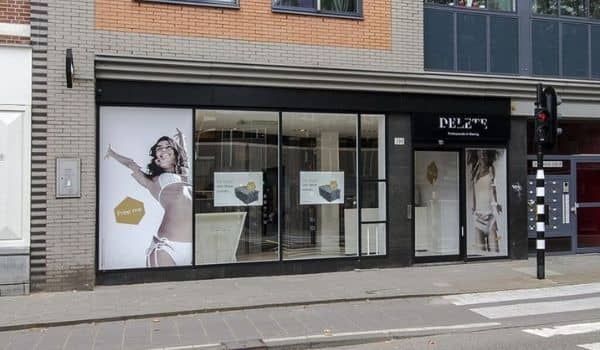 Delete Waxing – No hairs, no allergies
Delete Waxing is a chain – and that has certainly to do with their professionalism. What can you expect? Good price, good service. That's why this salon is now expanding not only in Amsterdam but in the whole Netherlands. What's the secret of their success? They just do one thing. Waxing. And therefore their treatment is efficient and highly professionalized. Also, you don't need to worry about any cuts and bruises. The experts ensure you do not suffer any allergies or irritations either.
Eerste Constantijn Huygensstraat 43 | Amsterdam
Ceintuurbaan 398 | Amsterdam
Buikslotermeerplein 170 | Amsterdam
Claude Debussylaan 271 | Amsterdam
Blush Zuidas – Good care with exclusive products
Blush Zuidas is known for its extensive knowledge, experience and a wide range of treatment techniques with advanced equipment and products. They also offer award-winning skincare products to make sure you take good care of yourself even when at home. Choose from a wide range of face, body and Brazilian waxes to pamper yourself. They are on a natural basis, free of parabens and stimulate the self-healing capacity of the skin.
Gustav Mahlerlaan 316 B | Amsterdam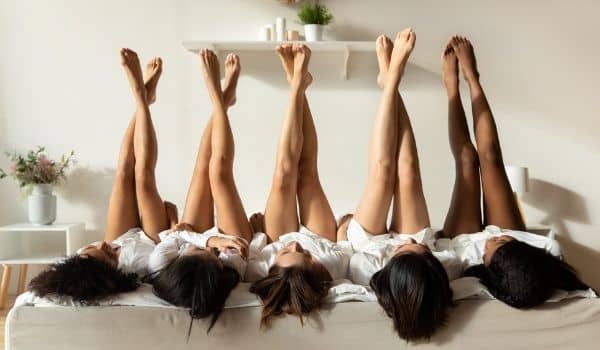 Bem Estar – The masters of higienics
"Bem Estar" means "well-being: in Portuguese and that is the foundation of their mission: quality care, quality products and quality techniques that all come together to mean you have a wonderful sense of well-being when you leave the Bem Estar clinic. Expect the most hygienic ways to get a facial or a body wax done. Most known and famous they are for their Brazilian waxing. So this is the right place if you want to get naked down there.
Rozengracht 232 | Amsterdam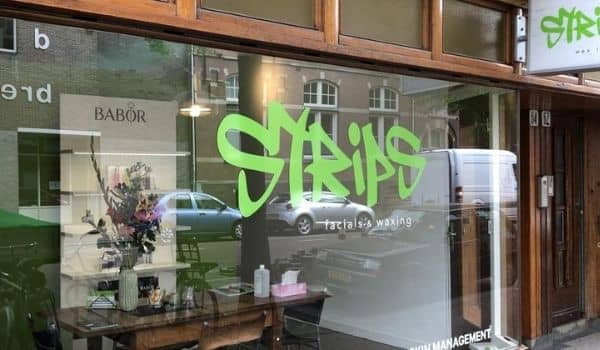 Strips Wax Industry – Liquid painkillers
Strips Wax has been specializing in professional whole body waxing for over 20 years, for both men and women. Here you can find fast a hair-free life for a good price. Over the years there were able to expand and offer now 4 different locations in Amsterdam. One of the reason is certainly their liquid painkiller. They apply liquid resin on your skin so that your waxing experience is less painful. Although the procedure takes a little time, many people prefer it as there are guaranteed no tears.
Linnaeusstraat 34 | Amsterdam
Spaarndammerstraat 64/H | Amsterdam
Van der Helstplein 4/H | Amsterdam
Lijnbaansgracht 27 | Amsterdam
Do you have any favorite Brazilian Wax salons in Amsterdam that we have missed? Let us know in the comments. And, don't forget to also read our list of Amsterdam's Best Pedicure for even more beauty and comfort tips.