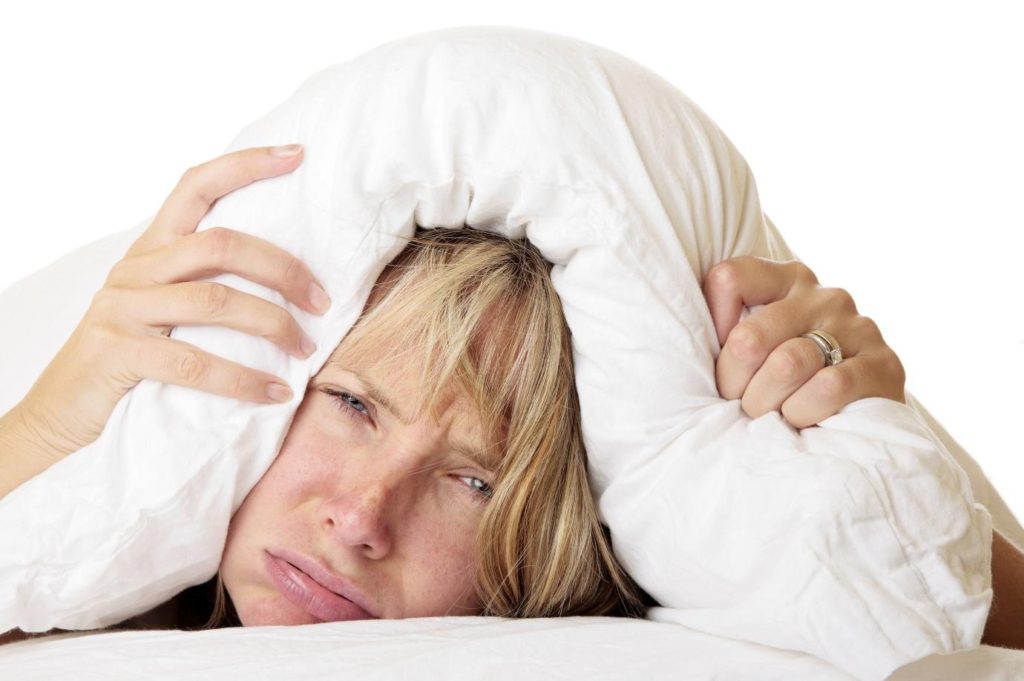 Sleep. Most of us don't get enough, and even when we do, it might not be the best quality rest. Busy working and social lives, anxious minds, and overexposure to phone and laptop screens can all play their part in triggering sleeping disorders.
If you ever lay awake at night with your mind racing, or jolted out of sleep in the early hours and struggled to fall a sleep again, you might have a sleeping disorder.
Thankfully, help is at hand. We spoke to Anita De Reus, a sleep and exercise therapist at Mensendieck Uithoorn. She told us about some of the most common sleep disorders she sees in patients, how she treats them, and how you can fix your bad sleeping habits right now.
Insomnia
Insomnia is a disorder characterized by an inability to fall asleep. It can be a short or long term problem and is typically followed by daytime sleepiness, low energy, irritability, and a depressed mood.
"Most of the time it's caused by what you do during the day," Anita said. "Stress at work or a racing mind can keep you awake, but I figure out what's keeping you awake and get to work on it."
Waking up too early, or waking up in the middle of the night are also problems that Anita sees regularly in her patients.
"They're similar problems, but the difference is that when your sleep is interrupted like this, you develop automatic thoughts. Because you just woke up, your brain isn't functioning normally and you can think very negatively about the problem. This thought is so strong it can make you continue waking up like this."
So much of these problems are rooted in our thoughts and behavior, and these are the areas that Anita knows how to attack them from.
Changing behavior
Cognitive Behavioural Therapy (CBT-i) is a powerful tool in the treatment of sleeping disorders, and one that Anita uses during the therapy.
"We take a look at dysfunctional thoughts and work them out" she told us. "By making it visual and using the sleep diary, we can then work on changing these negative thoughts into more realistic and healthy ones"
"Keeping a sleep diary makes the problem visual for me, and helps clients see how much they actually sleep." It can make the problem seem more manageable. Tracking your sleep with a diary is a good way to begin changing bad habits, and one you can start today.
Sleep Hygiene
Most of us are dirty sleepers. We laze in bed watching TV or looking at our phone screens. This harsh light messes with our natural biorhythms and disrupt our sleep cycles.
"People should go to bed only to sleep or make love. Everything else should be kept out of the bedroom."
Even reading in bed can disrupt sleep, as it stimulates the brain at a time when it should be winding down for the night. Keeping the rest of your life out of the bedroom will benefit your sleep hygiene immensely.
Breath and relaxation
Mental symptoms are linked to physical ones. Performing special breathing or relaxation exercises can help you get out of your head and relax, vital for a good night's sleep. What kind of exercise to do varies, and Anita recommends different ones on a case-by-case basis.
For a beginner, body scan yoga is a form of breathing exercise you can try at home tonight to help you sleep.
Time management
Overthinking and analyzing problems is completely natural, but should be done at a different time of the day.  "We make a schedule to deal with these things during the day so that at bedtime, the patient's head is clear," Anita told us.
Anita's top tip
All of these techniques are just a few of the tools Anita uses to treat sleeping disorders. She analyzes every waking minute of a patient's life to reveal why their sleep is disrupted, makes a plan, and treats problems in a holistic and healthy way.
Anita's number one tip for improving sleep quality however is one that everybody can do right now, but few actually do.
"Most of the time, people with these problems are workaholics and don't take enough breaks. A break isn't a few minutes with your phone in your hand checking social media. It means taking time to do nothing. People are so rushed and so stressed, but they should do nothing every day for at least a few minutes. It's one of the most important things."
"Learn to say no, learn to take breaks, and learn to get out of your head and back into your body."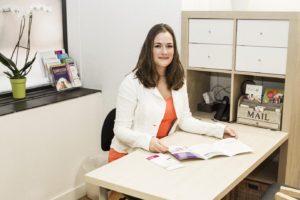 Uithoorn
Located in Uithoorn,  at Wiegerbruinlaan 77, 1422 CB,  in the gym Fit2go on the 1st floor, Mensendieck Uithoorn is a one-stop shop to treat all your sleep problems, arthroses, pelvic pain during and after pregnancy, dysfunctional breathing such as hyperventilation, and stress related physical complaints. The therapy is reimbursed by insurance providers.
Parking is free, and the practice is open Tuesdays and Fridays from 8:00 – 21:00, and Saturdays from 10:00 – 16:00. Anita also treats children with sleeping disorders.
Call (06) 1819 0302 or email info@mensendieck-uithoorn.nl for more information.