Serviced Apartments and Temporary Housing in the Netherlands
We love the Netherlands and surely you do too! Almost everyone we've talked to would say for the long term if they could. But, sometimes, a short-term trip is all that we get when visiting. Whether it's an extended stay due to business travel, creative inspiration, or just looking for a longer holiday, a serviced apartment or temporary housing in the Netherlands may be a better option than others. Less expensive than both AirBnB and hotels, this is the way to go if you're in town for a little longer than most but shorter than those that live here.
---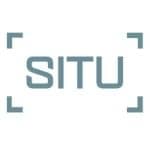 SITU's global network of serviced apartments, corporate housing, and extended stay hotels offers a unique and trusted accommodation resource. The company can provide accommodation in large cities and smaller remote areas, always ensuring that guests receive the best and most suitable solutions. All you need to do is state your requirements and they will find corporate housing options that suit you.
As well as the 50,000 quality approved, fully furnished serviced apartments across the Benelux region, SITU also has 250,000 quality approved serviced apartments across 116 countries, meaning there is a business travel accommodation option for everyone.
Website:: staysitu.com.
Email or Call (+31 (0)228798825) Country Manager Benelux Yolanda Blomjous.
---